Today we distributed a 2019-2020 yearbook order form to all current 7th and 8th grade students. Parents and patrons have worked hard to put this together to fill the void of not producing last year's yearbook due to the pandemic. The cost is $25.00 and checks should be made payable to Four State Printing. Students may return their form to the office.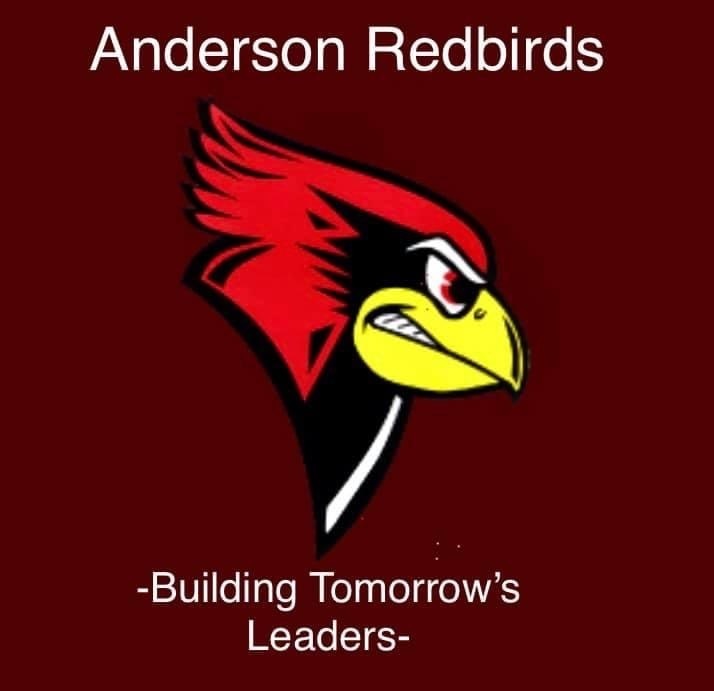 Helpful, courteous, thoughtful, positive attitude, willing to help. These were just some of the accolades that our teachers have given these students. Congratulations to our March Students of the Month! 6th Grade Emilio Garcia, 7th Grade Layla Wallain, and 8th Grade (tie) Steven Paxtor and Autumn Lutes. Thank you to Burger Time for sponsoring our SOTM for March!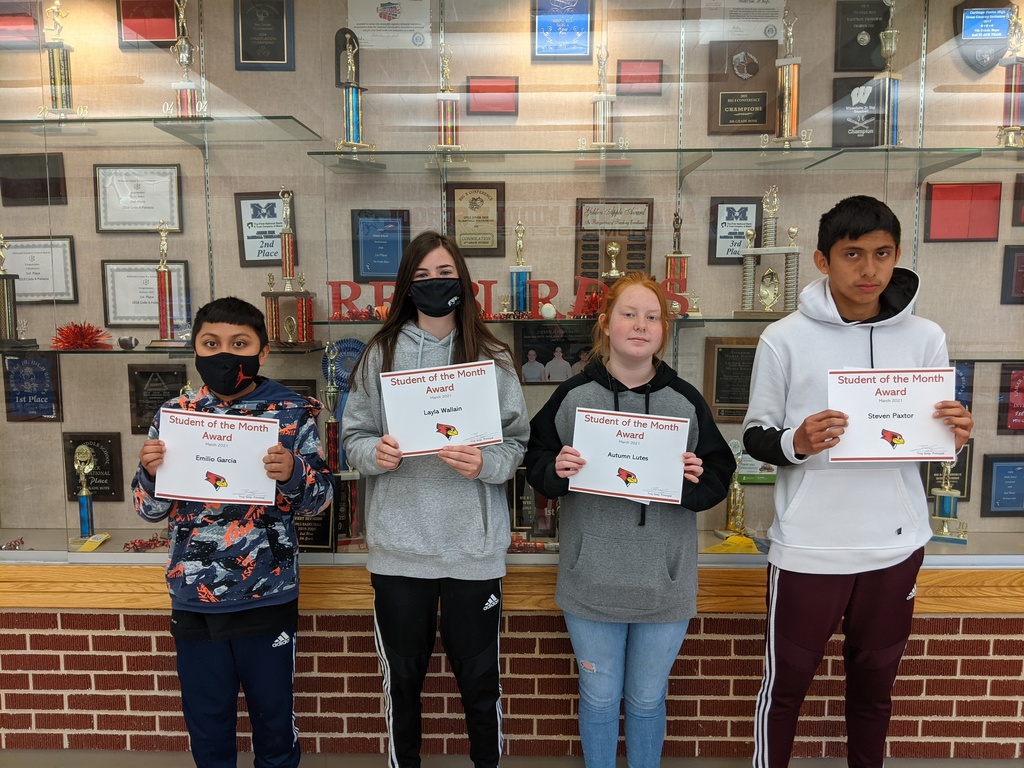 Due to wet field conditions, tonight's JH baseball games against Providence Academy have been cancelled and rescheduled for 5/3 at Tyson Sports Complex in Springdale. 4:30 start JH baseball will not practice today 4/19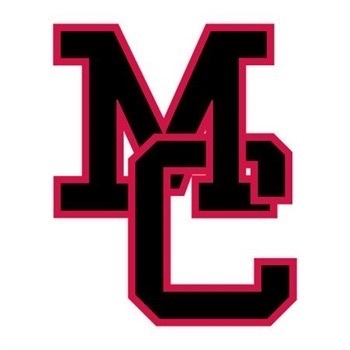 Due to vandalism at Monett's football field overnight, tonight's track meet is cancelled. We are working on adding multiple meets. Students who rode the activity bus to the high school will practice. If parents would like to pick their kid up they can at any time. The activity buses will be running as normal.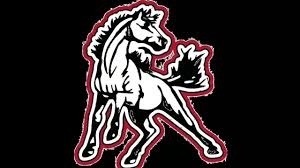 Tomorrow (4/16) is the last day to turn in pictures for the 8th grade recognition slideshow! Each 8th grader will need one baby, one mid, and one current photo. You can send in physical copies to be scanned, send a message through our Facebook page, or email them to
kgrimes@mcdonaldr1.net
. We would love to be able to feature all of our 8th graders in this presentation! If you have any questions or concerns, please feel free to call us at 845-1805 or email the address above. Thank you - Kari Grimes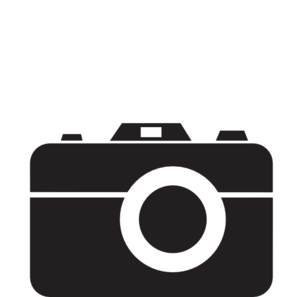 There will be no JH Baseball game this evening. The game has been rescheduled for 4/16. We are also cancelling practice for tonight 4/9.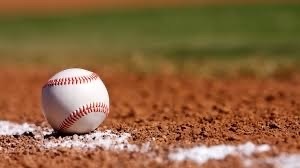 JH Softball games at Cassville today 4/9 have been cancelled. Makeup date is 4/22 at Cassville at 4:30 pm. NO PRACTICE today for JH Softball. A decision on JH Baseball at home today will be made at 1:30.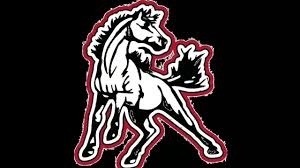 Attention 8th Grade Students/Parents! We are starting on the slideshow to showcase this year's 8th grade class. We are asking that all 8th graders provide three pictures: one baby, one mid-grade, and one current. These pictures can be physical copies brought into the library and scanned, they can be sent through our Facebook Messenger, or they can be emailed to
kgrimes@mcdonaldr1.net
. Please try to have these turned in by April 16th to allow adequate time to put the slideshow together. Thank you!
Due to a schedule conflict, today's JH softball game at Cassville has been moved to 4/9. JH softball will practice as normal today.
Summer Journey Update: Last week we distributed Summer School packets to all our students. We are super excited to continue this free program. Dates are May 27th through June 29th, from 8:00 am to 3:30 pm. Please fill out your student(s) application and have them return their forms to the office. We do have additional forms in the offices if needed.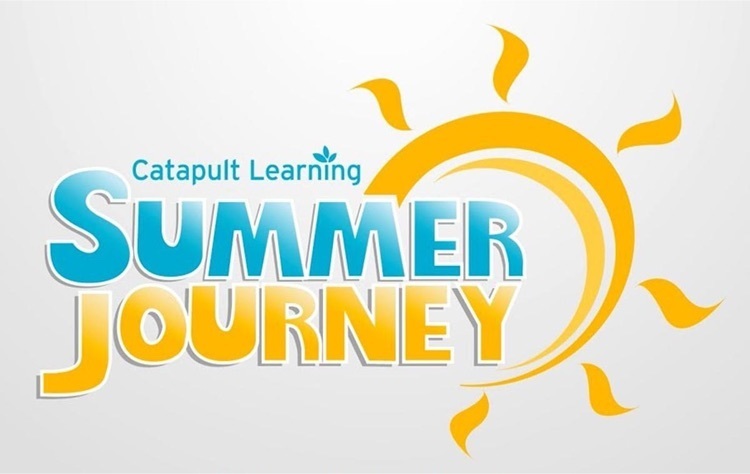 Good afternoon! Just a quick reminder that Spring Picture Day is Coming! We will be sending reminders home with your students today, March 24th. On April 8th we will take both individual and group photos. Order forms will be distributed as the date nears. During group photos students will be unmasked and in close proximity with other students. If you would like for your student to not participate in group photos, or prefer they continue to wear their mask, that is absolutely acceptable. Have a great day! -Mr. Gray

Loving the graffiti that appeared on the sidewalk today!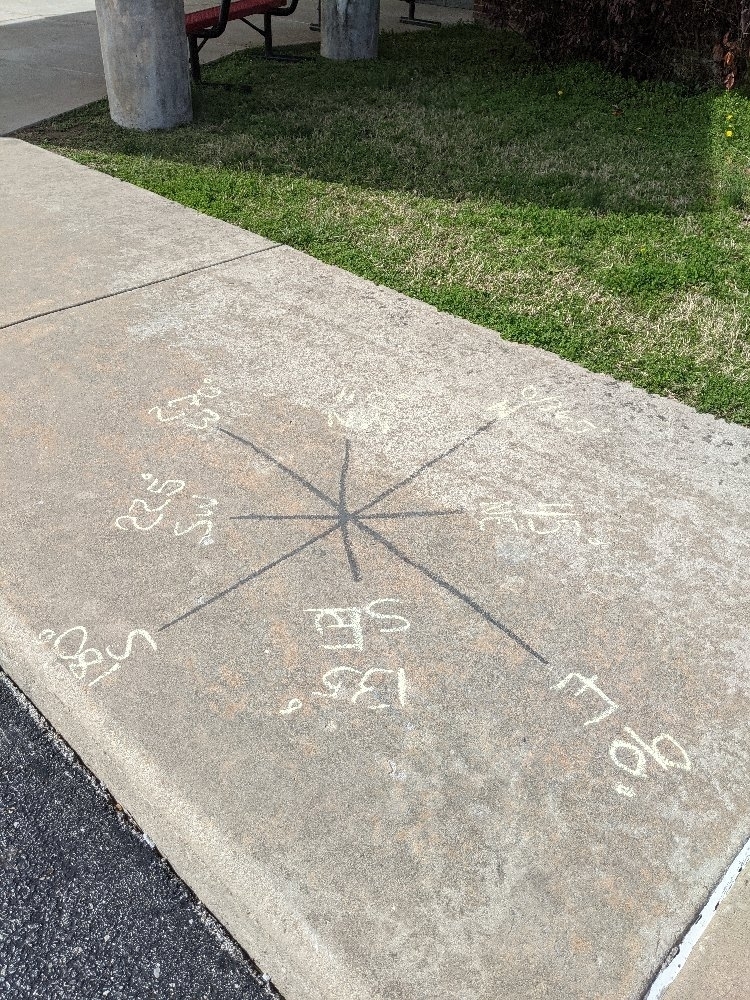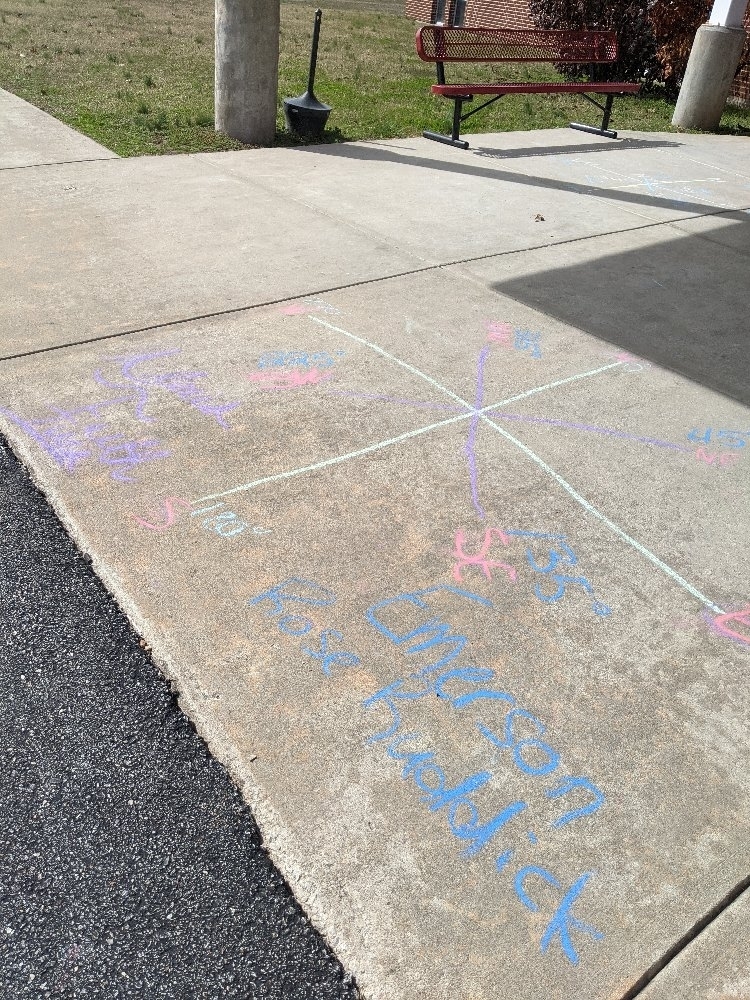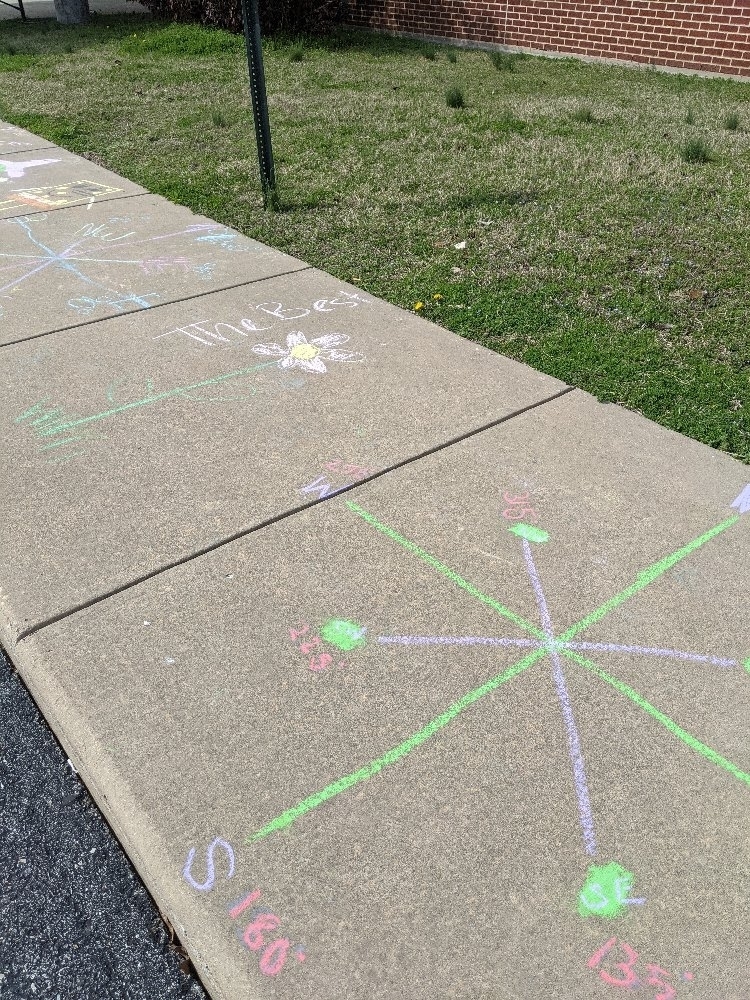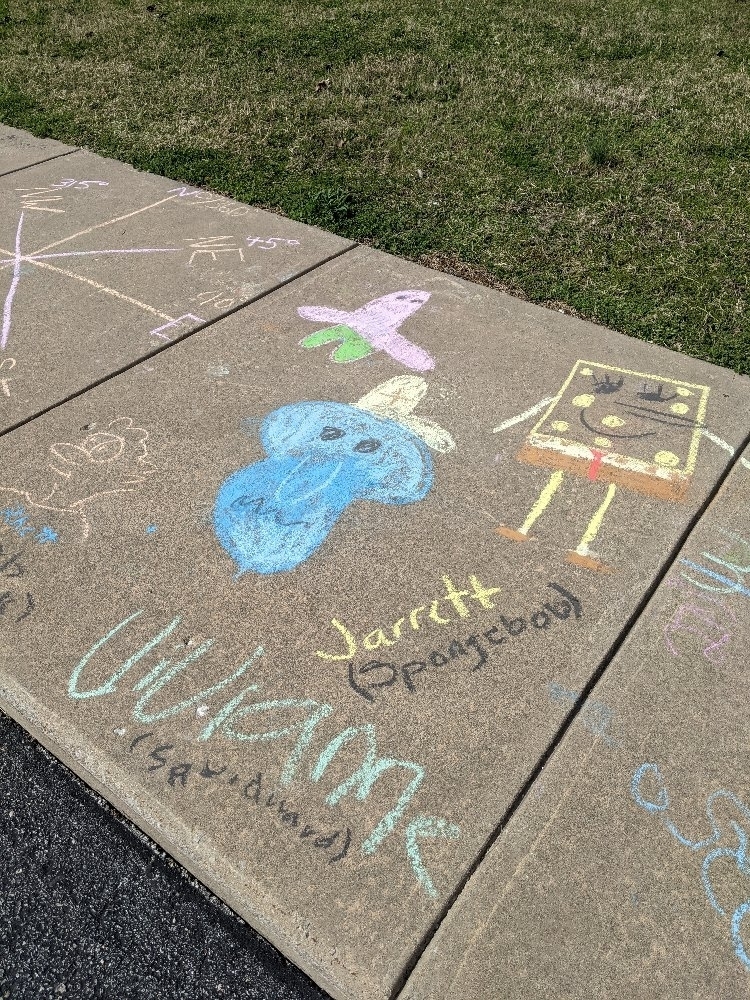 The AMS Library has kicked off their third year of "Blind Date with a Book" this week. On Monday, we had 50 "dates" set up for students. Over the past few days we have had 55 students participate! We have already given goodies to 6 students. Every student who participates and turns their bookmark back in will get some goodies! There are just a few books left!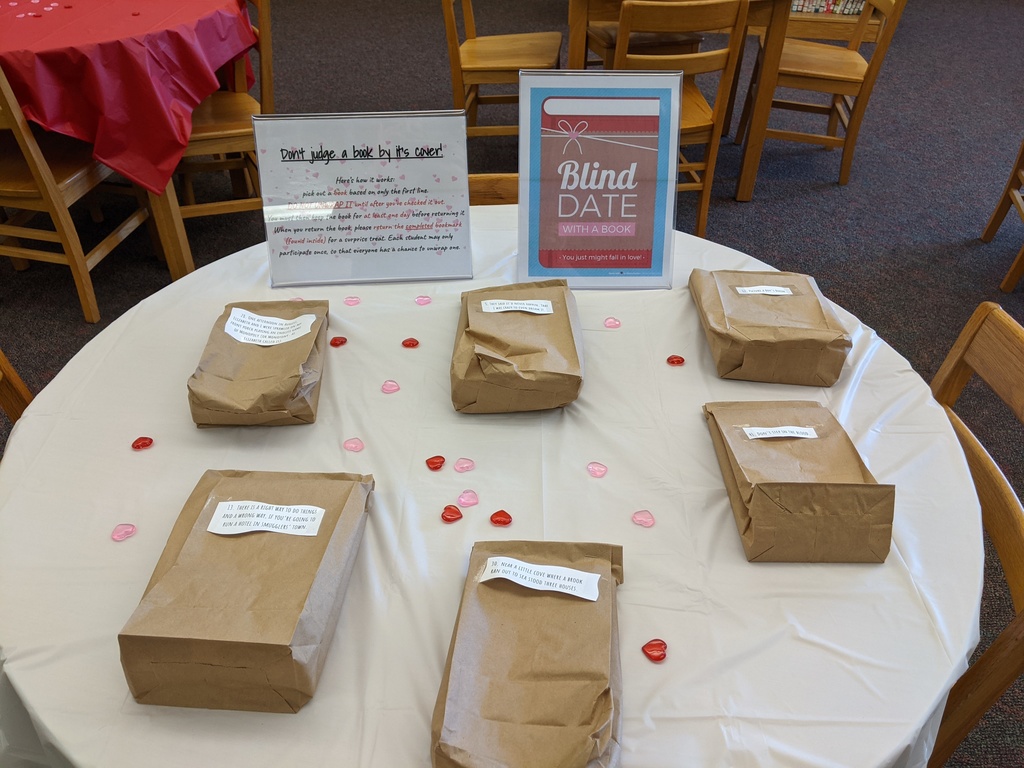 Students have lost their minds for science in Mrs. Hutchinson's class! They are trying to catch milkweed fluff that has escaped from their microscope slides!

We have kicked off another youth archery season! Archery is a great skill for our Mustangs. It promotes goal setting, growth mindset, concentration, fine motor skills, and sportsmanship! Archery even strengthens real-life understanding of physical science! #MCR1Pride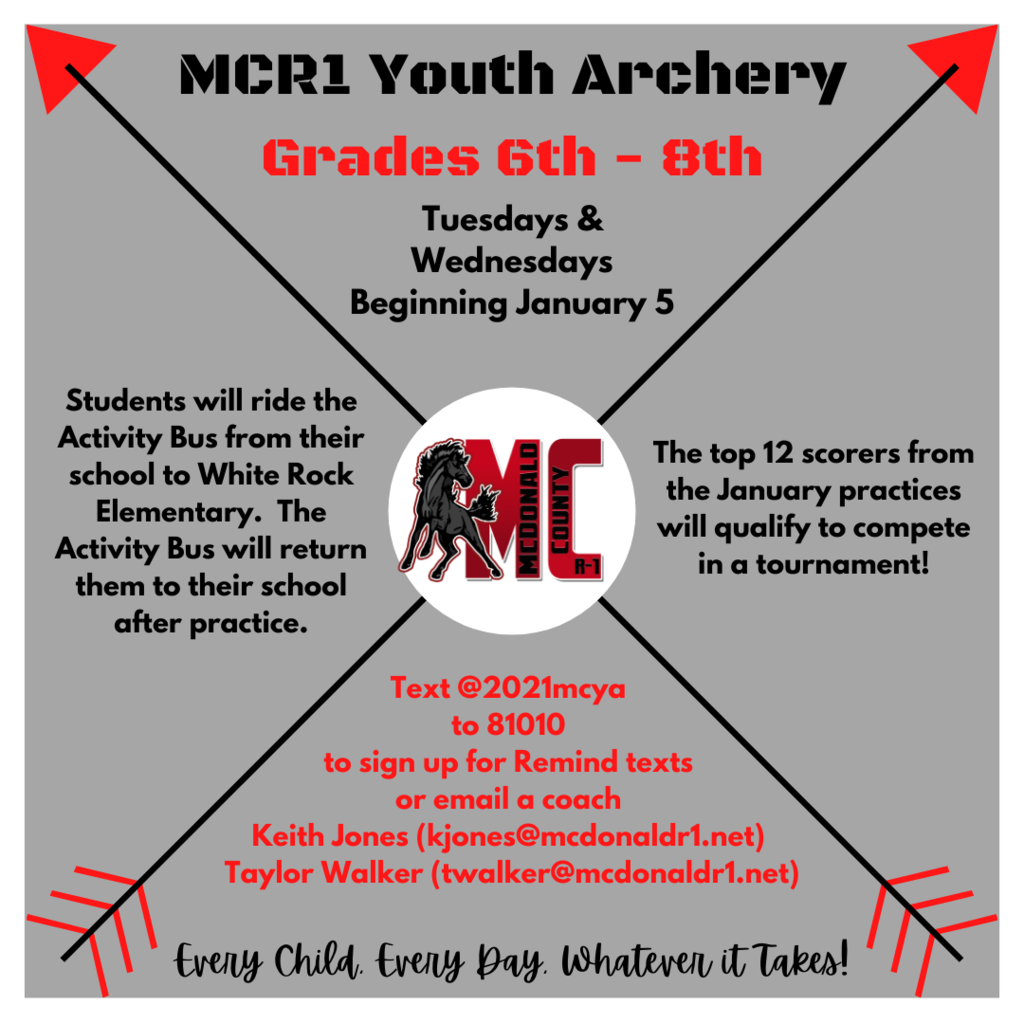 We are thrilled to announce that free breakfast, lunch, and the after school meal will continue through the end of the school year! We are delighted to partner with OPAA and the USDA to bring this great program to our Mustangs!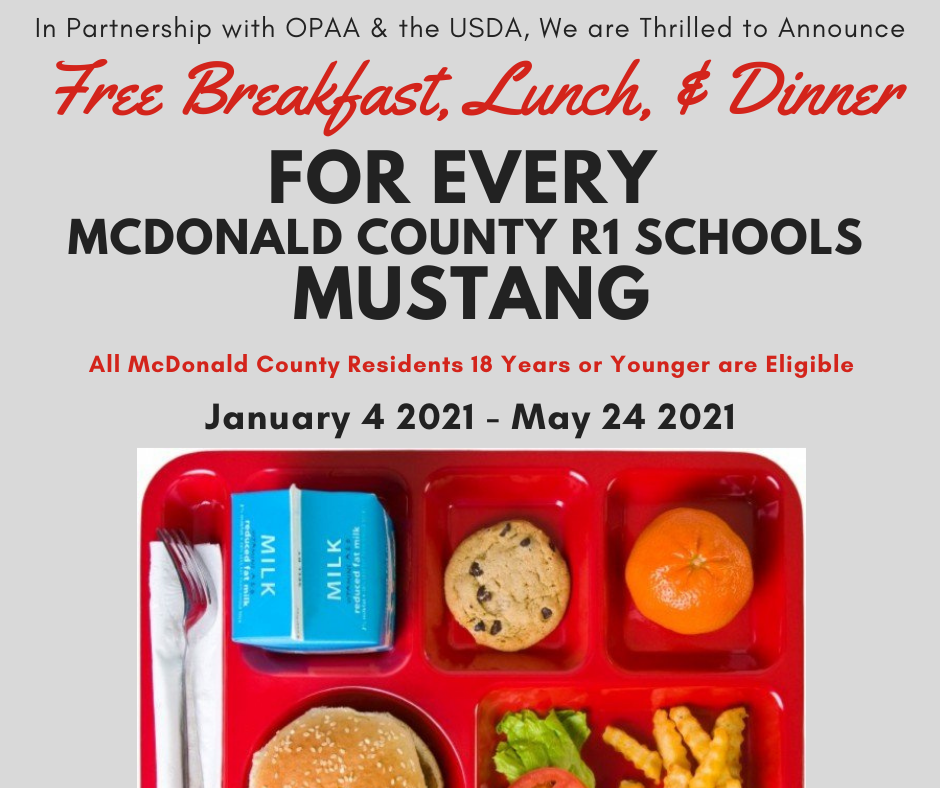 Congratulations to our November Students of the Month! We had a two-way tie with our 8th graders, Rhett Keaton and Amanda Donica (not available for picture), 7th grader Carlie Martin, and 6th grader Natalee Friend. Thank you students for all of your hard work and showing leadership among your peers! Thank you also to Burger Time for sponsoring student of the month and providing meals to our recipients.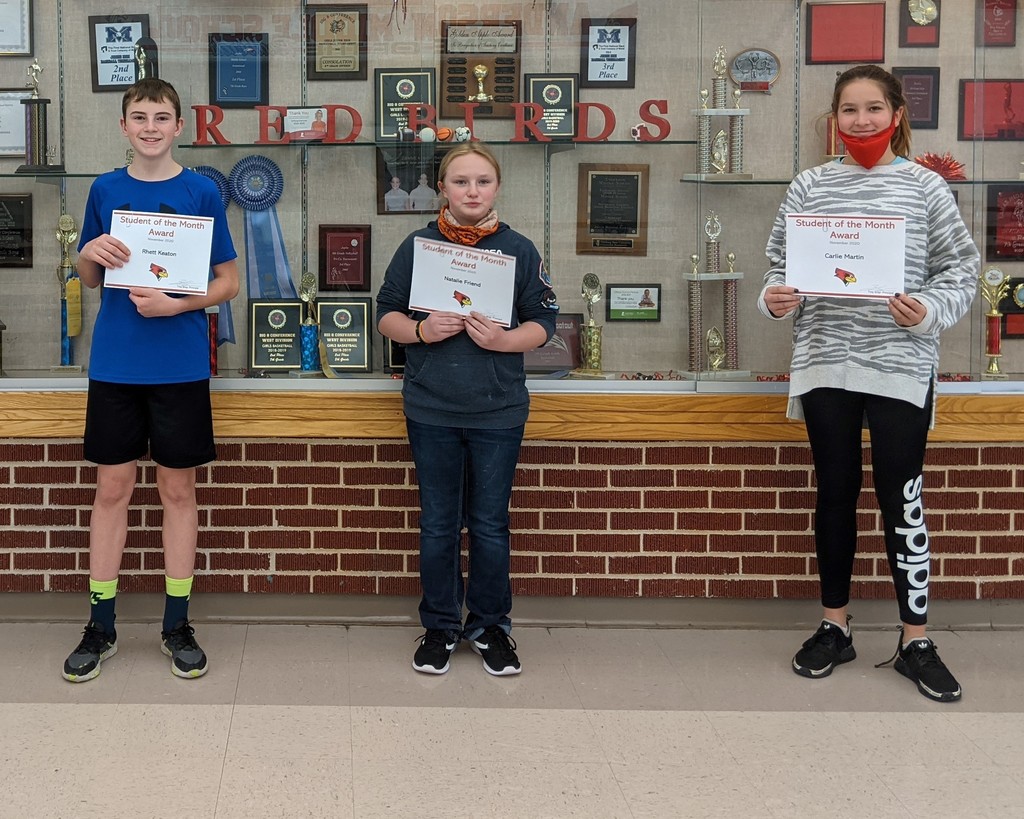 Due to the inclement weather, we will not have in person school tomorrow, December 14th, in McDonald County R1 schools. AMS students are expected to log into their Google Classroom at home and complete assignments. Be sure to email your teachers if you have questions or need help. Stay safe and have a great Monday Redbirds!!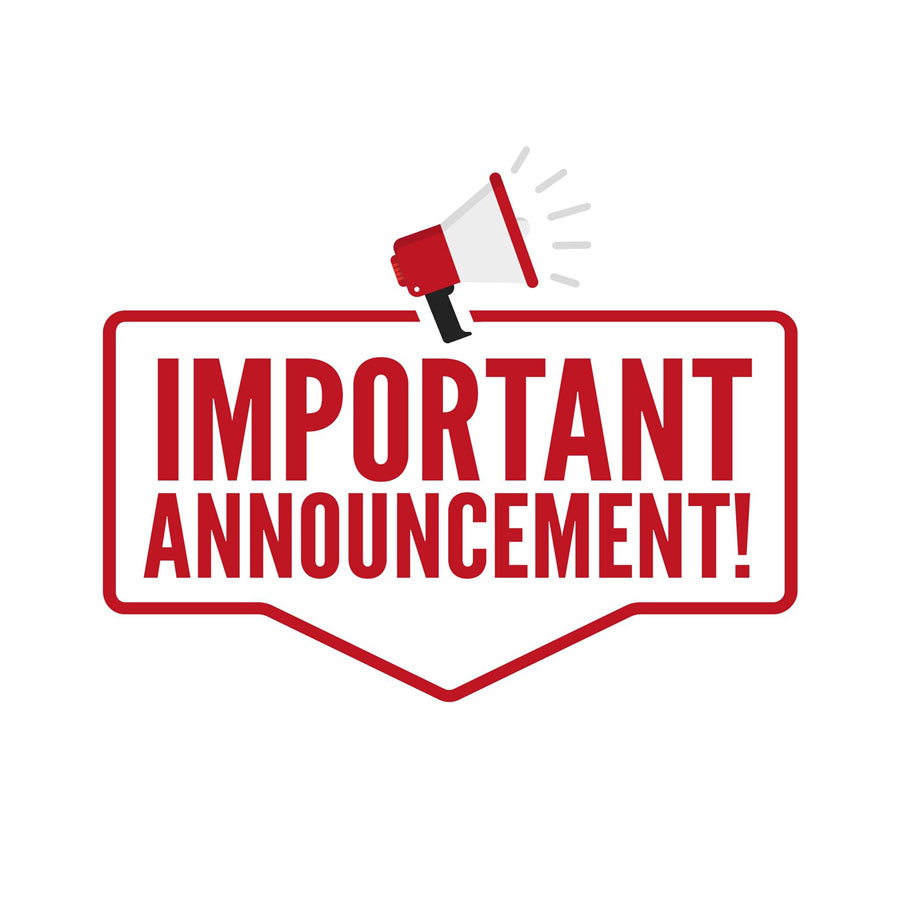 Congratulations to our October Students of the Month! Lauren Holz - 6th, Cody Silva - 7th, and Katelyn Meador - 8th. "Positive attitude, conscientious student, always on task, kind to all", were just some of the words of praise from your teachers! Great job guys! Thank you to Burger Time for sponsoring Student of the Month for October!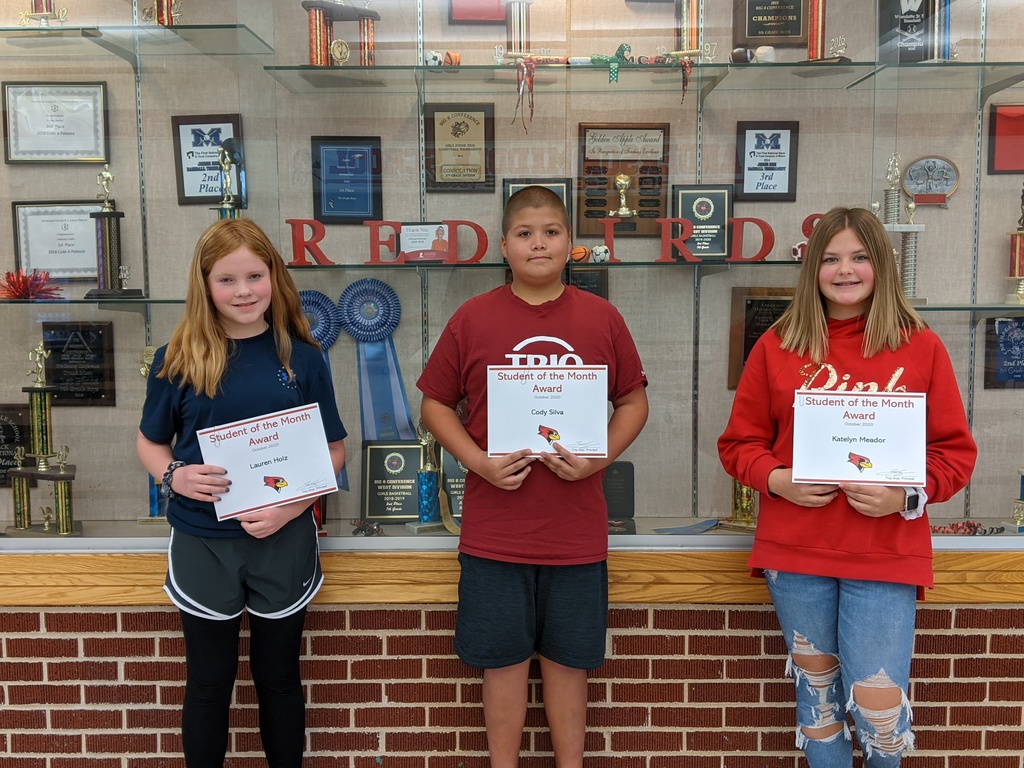 Red Ribbon Week, day three! "Drugs drool, sports rule". Staff were the highlighted participants today!