Here is the activity bus schedule for next week's high school Fall sports practices. Pick up times: SWC 7:00, Noel 7:15, White Rock 7:15, Pineville 7:30, Rocky 7:15 AM. Drop off times: SWC 12:40, Noel 12:25, White Rock 12:25, Pineville 12:10, Rocky 12:25 PM. Practices start Monday August 9th! See you there!
Thank you to Lisa Wallis, her son Nick and Walmart for this donation!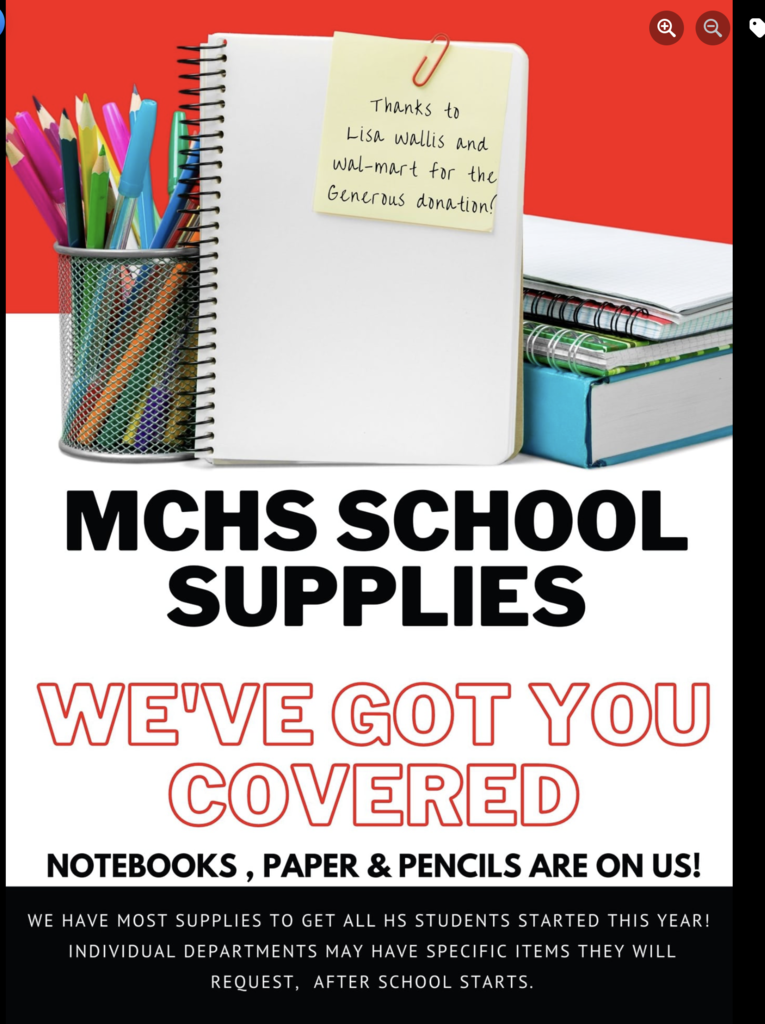 The MCHS Summer Drama Class invites you to an old fashioned melodrama tomorrow night in the performing arts center at six o'clock p.m. Tickets are five dollars and can be purchased at the school office in advance or at the door tomorrow night. We hope you will come out and support this group of students as they perform what they have worked on this summer.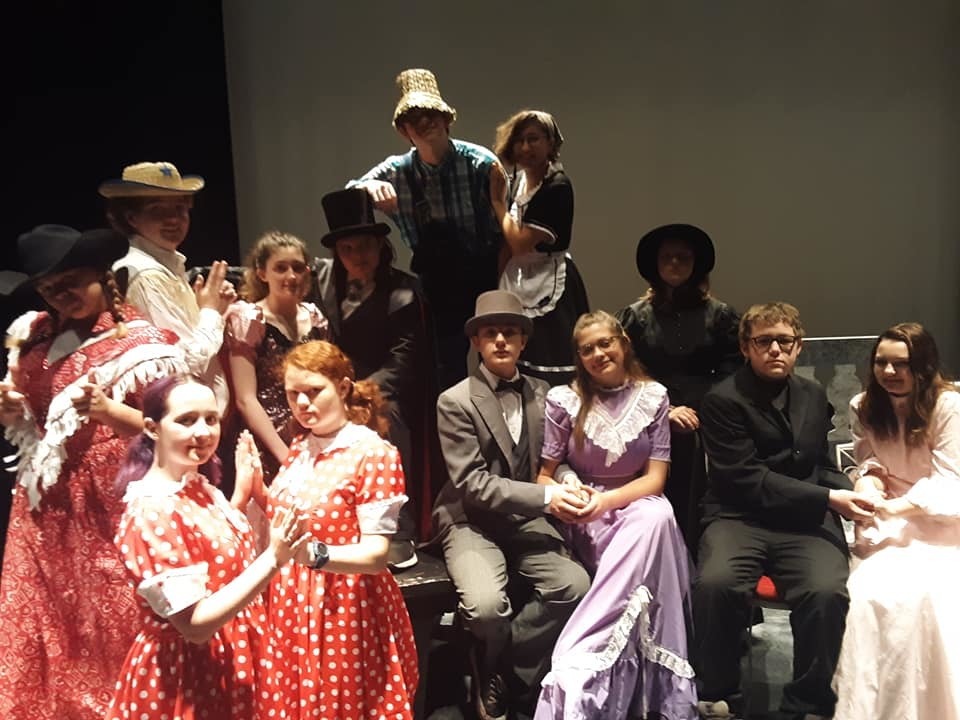 WOW! Where did this school year go? Tomorrow is the last day of the regular school year. Please remember to take home all band instruments, locker room items, backpacks and other personal items. Summer School starts on THURSDAY at 8AM! You can still register if you need to retake a class or if you want to get ahead and take something over the summer to clear space in your schedule for fall! Forms are in the office!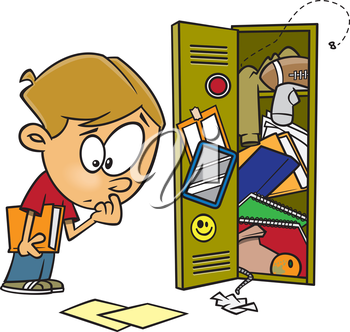 The MCHS 1st Annual School Wide Picnic is on Friday the 21st! Bring your bag chair or towel to sit on. OPAA will grill hamburgers and hotdogs. We will have chips, cookies and watermelon! We will sell concession stand items, cotton candy and snow cones! Let's celebrate the end of this awesome school year together!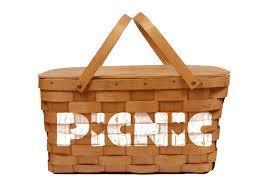 Thank you to our wonderful teachers for all you do for our students each day! You are truly changing the world one student at a time! Happy Teacher Appreciation Week 2021!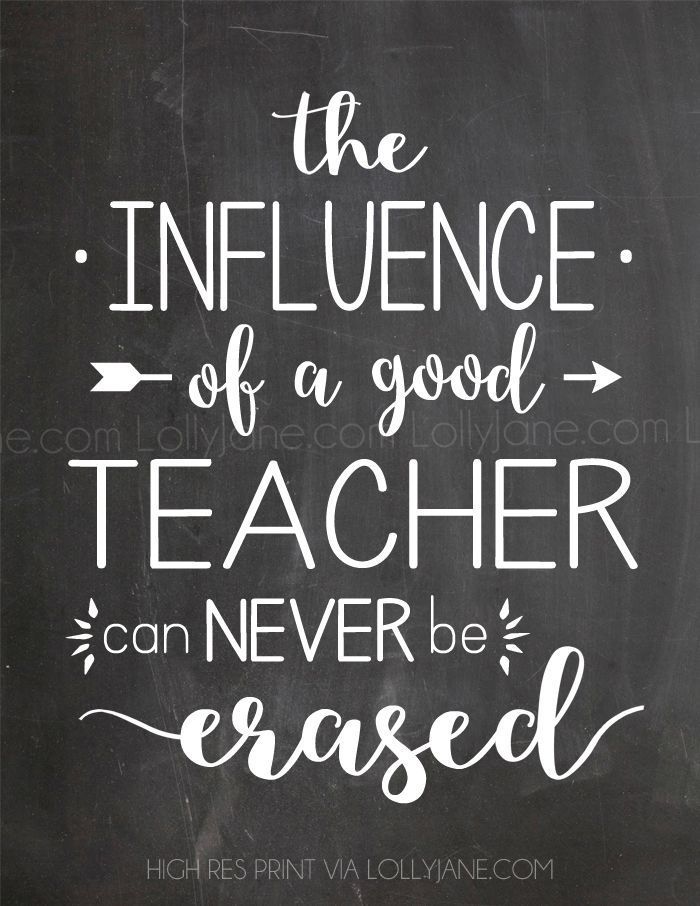 A few important dates to keep in mind!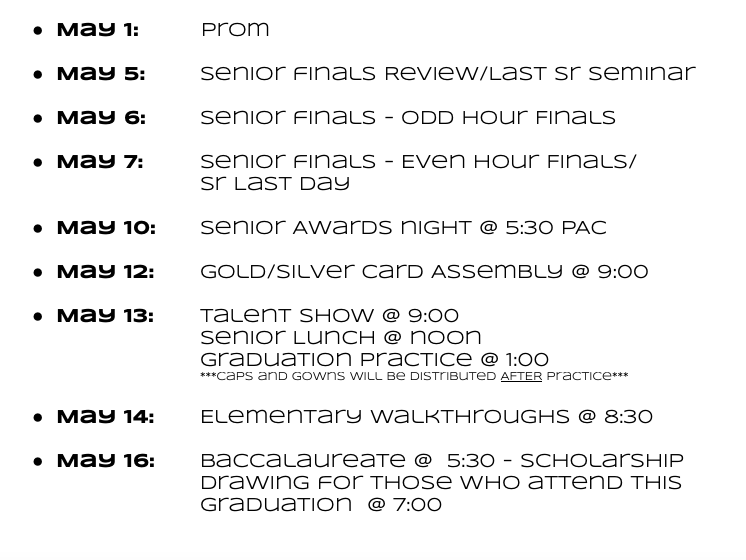 Hey Mustangs!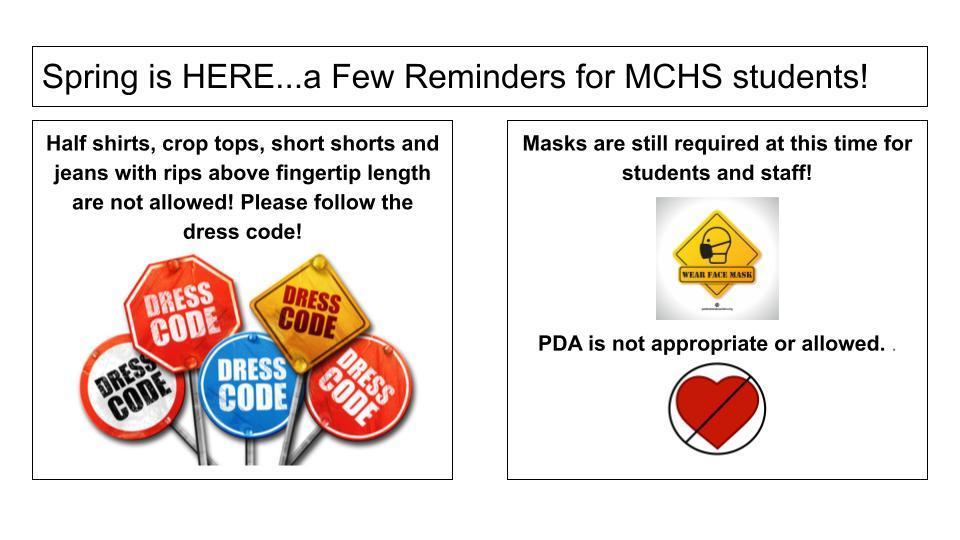 Summer School Enrollment has started at MCHS! Summer is a great time to take a course that you are required to take so that you free up room in your schedule next year! Health and Personal Finance are both required for Sophomores and are both being offered this summer. If you are an athlete, summer Weights class is required! Get your PE credit or your Fine Art credit, take Driver's Ed class to lower your insurance, or take Credit Recovery if you have gotten behind! Take a class just for FUN! All students who complete a full credit receive $100.
https://docs.google.com/document/d/1BslwaPCslNlrSAXJ6X-DJsJACGnnOfBI_cPjHXLRx_w/edit?usp=sharing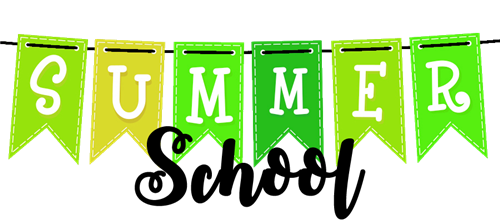 Anyone want to build a snowman? Post your best Snowman Pics in the comments and be entered into a drawing for a Mustang Bistro Gift Card! You do not have to be a MCHS student to enter!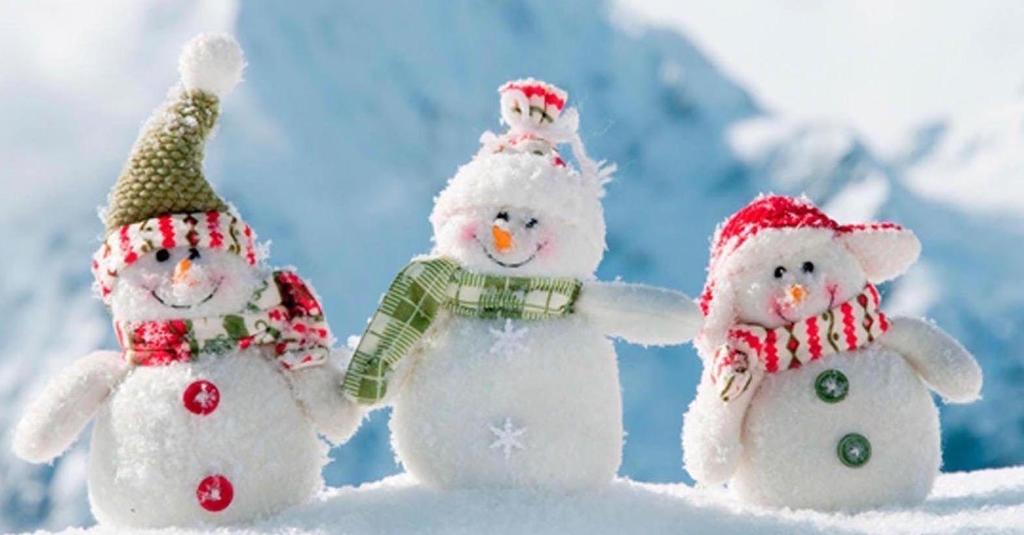 Hey Mustangs! We miss you guys! Let us know if you need anything and we will do our best to help you out! Send us your snow pictures and we will post them on social media! Stay safe and warm!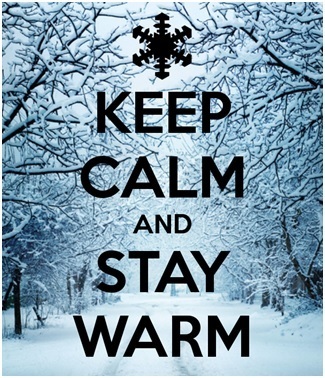 Hey Mustangs! Let's have some fun on this chilly day!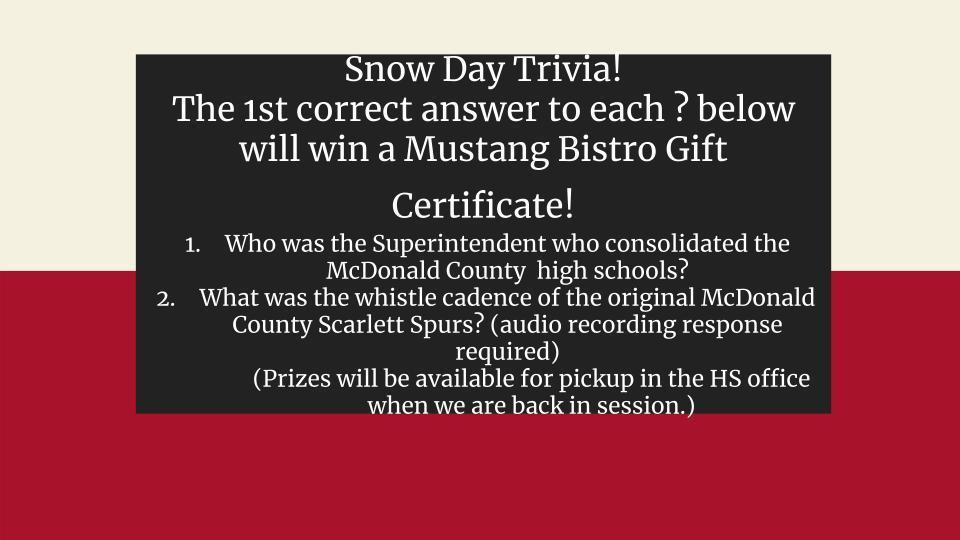 Tomorrow at MCHS the MUSTANG NATION will celebrate the CHIEFS KINGDOM! Wear your CHIEFS finest to show our support for the Future Superbowl Champs!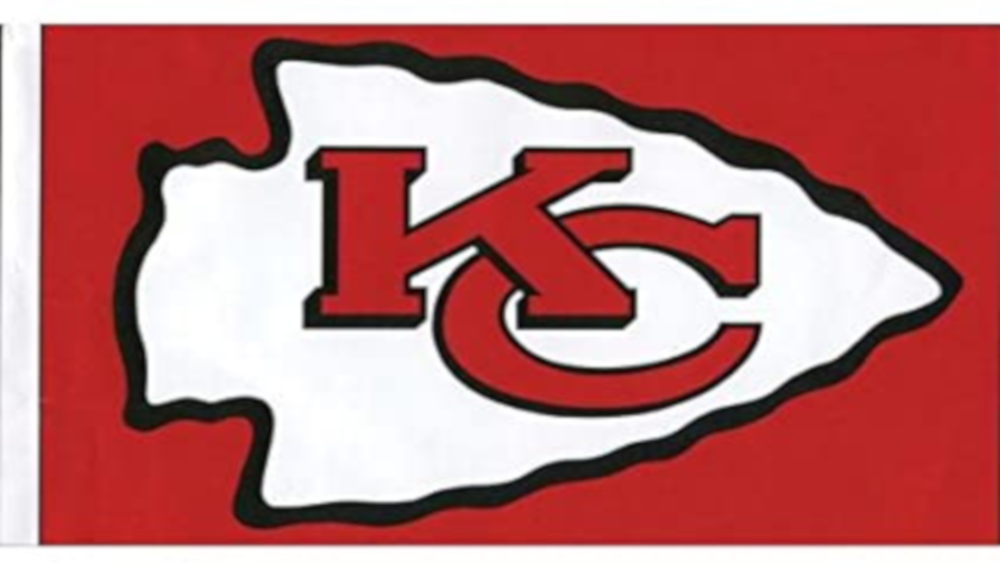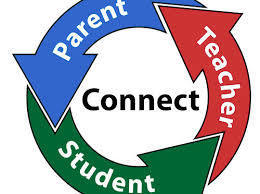 Let's start 2021 off with a positive attitude!
Enjoy these last 2 days off Mustangs! We are excited to see you back at school on Monday at MCHS!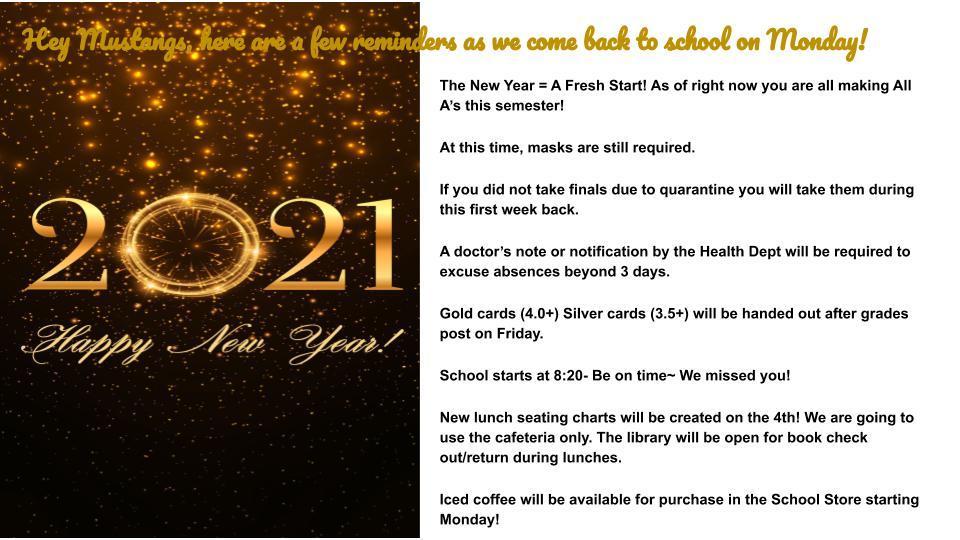 Look out 2021! Here We Come!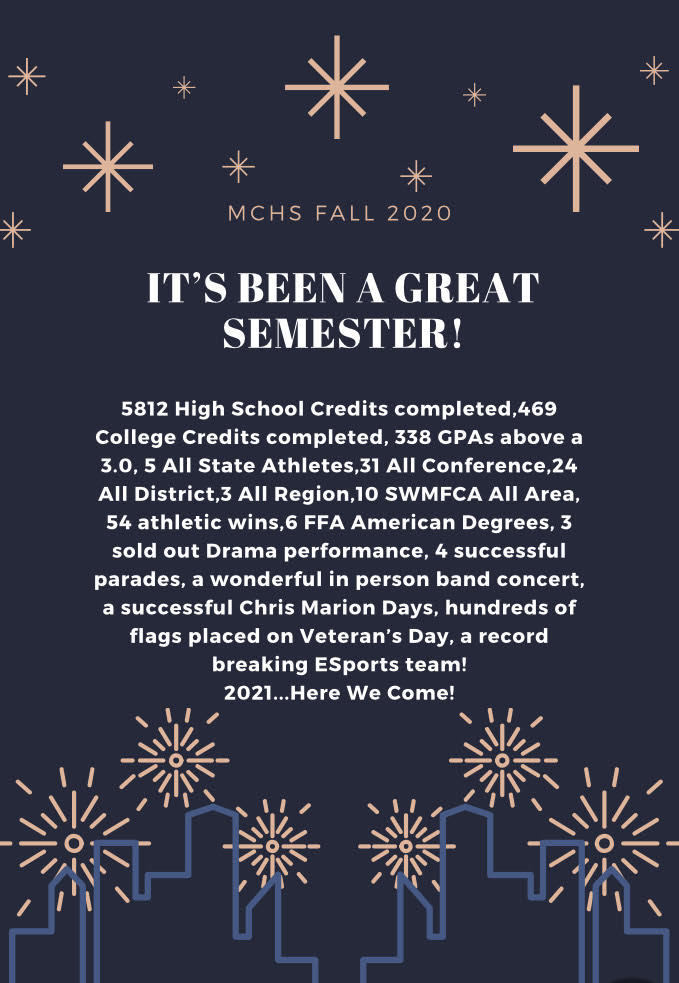 Happy Monday Mustangs! AMI day #1 is in progress. Please log into Google Classroom to complete assignments. This day is "snow much fun" if you have pictures to share we would love to see them. Make time for some sledding and hot cocoa too~ you are only young once!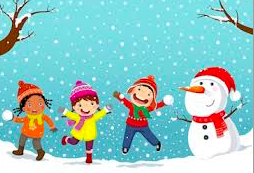 Reminder ~ you have this week and next week to get missing work turned in and all grades up to passing! Tutoring is available morning and afternoon each day and all work done during tutoring can be made up for full credit! Study guides for finals will be coming out next week~ Take advantage of these opportunities. Also ACT Tutoring is available on Tues/Thurs mornings at 7:30 with Mr. Holz!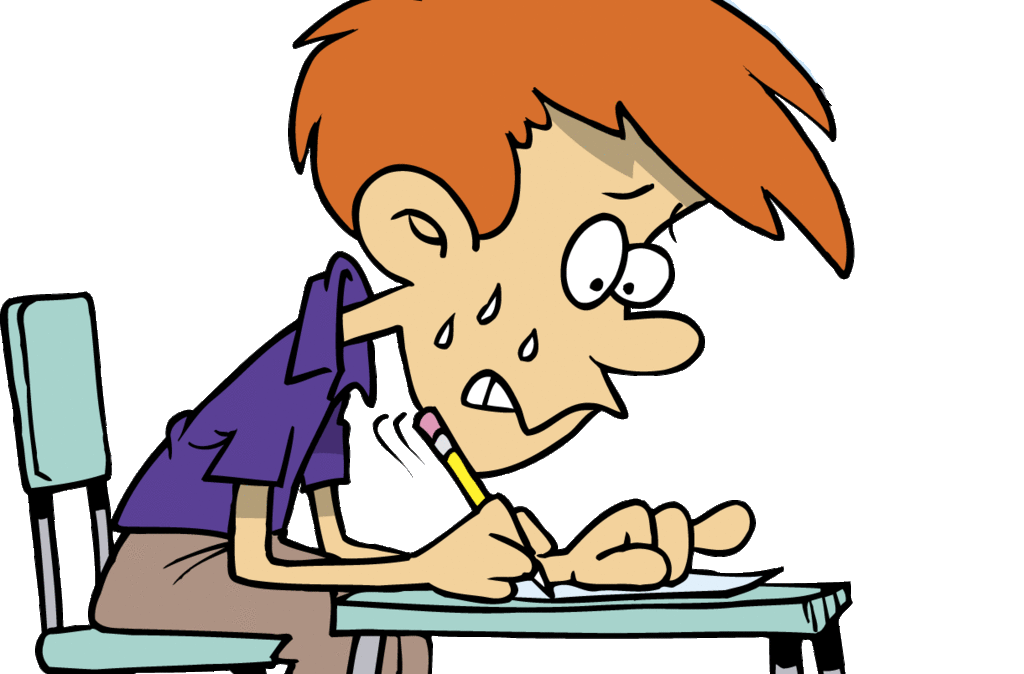 A few reminders as we come back from Thanksgiving Break!