Hey Mustangs! We are inviting you to the High School this week on March 1st or March 3rd for Spring Parent Contact Nights from 530-8PM. We will have dinner provided both nights. Chili and cinnamon rolls on the 1st and a sub sandwich bar on the 3rd. Come see your child's teachers and check on their academic progress this year. Ask questions about what classes they need for next year and get advice on what they should take. If you have a Senior, ask questions about graduation or about job placement or college admissions. For incoming Freshmen these are your enrollment nights. Anderson, Pineville and Rocky are on the 1st and SWC, Noel and White Rock are on the 3rd- both nights are in the PAC from 5:30-6:30. You can also tour the high school, eat dinner, meet the teachers, find out about clubs and activities and get comfortable with MCHS.

MCHS Announces Spring Parent Conference Nights! Freshman Enrollment is March 1st and 3rd. We would like to invite ALL parents to come by the building - chat with your child's teachers, eat dinner, and give us some feedback as we begin the last quarter of this school year.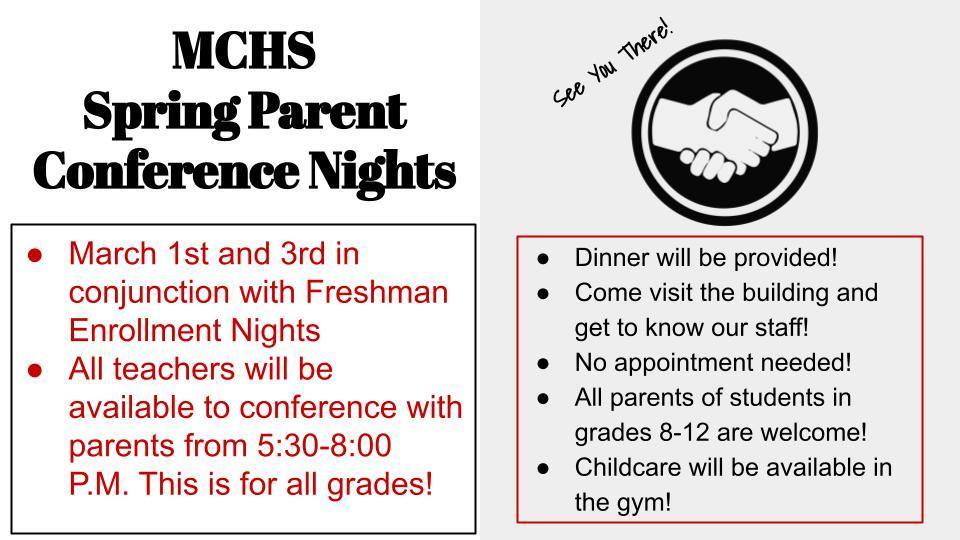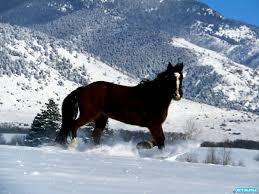 Put your hats on!! Parents and friends... We're partnering with the McDonald County Sheriff's Department to help those in need this Christmas Season. 🎄 The Department's The Shop with a Hero program is raising money to buy Christmas gifts for children whose families may not be able to provide them this year. They have a goal of helping 200 families. Please help us raise money for this wonderful program by letting your student wear a hat 🧢 to school with a $1 donation on Wednesday, December 1st. This applies to all schools and all campuses. Let's show how much we care for every child, every day, whatever it takes this Holiday Season! 💕 🤲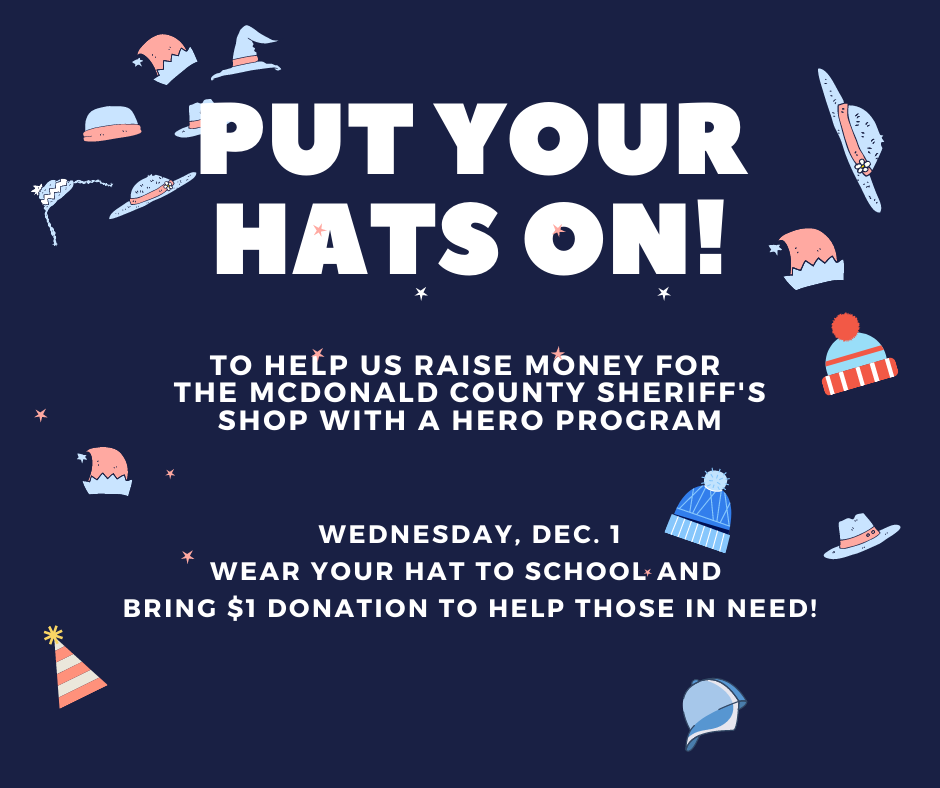 Tomorrow night at 6PM the Student Advocacy Team is hosting Childhood 2.0 in the PAC. It is a movie and discussion about what kids are facing today vs when we were growing up. There will be snacks and goodie bags and anyone who attends gets a free assignment pass. Hope to see you tomorrow night!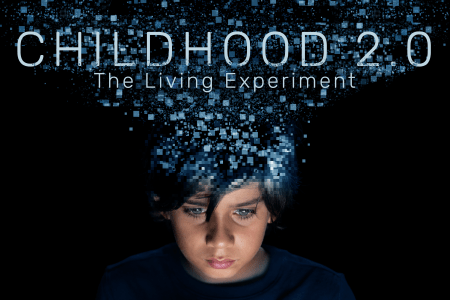 Parent Teacher Conferences are next week on Tuesday and Thursday. Your student's Seminar teacher should have called or sent a letter home for you to choose your times and the teachers that you want to visit with. If you have not heard from them please call the office to schedule! We hope to see you one of the two evenings. The hours are 4PM to 8 PM each evening. We will have childcare available in the gym if you need it. We will also have snacks and drinks and translators available as well. This is a great time to come see the school and get to know the teachers a little bit better. Our Counseling office will be open if you have questions about scholarships, college or trade school applications or the FAFSA. Our Center for Personal Growth and Wellness will also be open if you need to seek help for your student or yourself. Finally we will offer Flu Shots and Meningitis Vaccinations on Thursday evening. You will need your Medicaid number or your insurance information. The Meningitis vaccine is required for seniors. If your student is under age 18 you will need to sign for consent for either the flu or the meningitis vaccine. We hope to see you next week! Have a great weekend!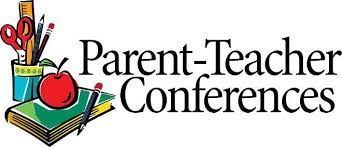 This is a very busy week in Mustang Nation! Our Seniors in Band, JROTC, Cross Country, and Football are being recognized this Friday during Senior Night before the game. Also the Drama Dept is presenting their Fall Production on Thursday at 7 and on Saturday at 2 & 7 in the PAC. Tickets are $8 in advance in the HS office or $10 at the door. Your students check grades every Monday, and attendance every Friday, in Seminar. They should be able to keep you updated on both of those areas. If you have questions please reach out to your student's Seminar Teacher. Finally- DRESS CODE- crop tops are not allowed. Please help us out in that area! We are off to a great start and are so thankful to YOU for raising wonderful young men and women. We are very proud of All of our MUSTANGS!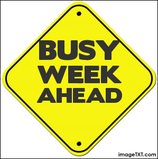 2021 Yearbooks will be passed out tomorrow! Get your autograph pens ready! Come by the table during lunches to get yours!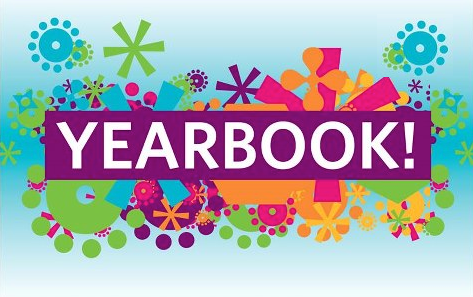 Senior Overalls!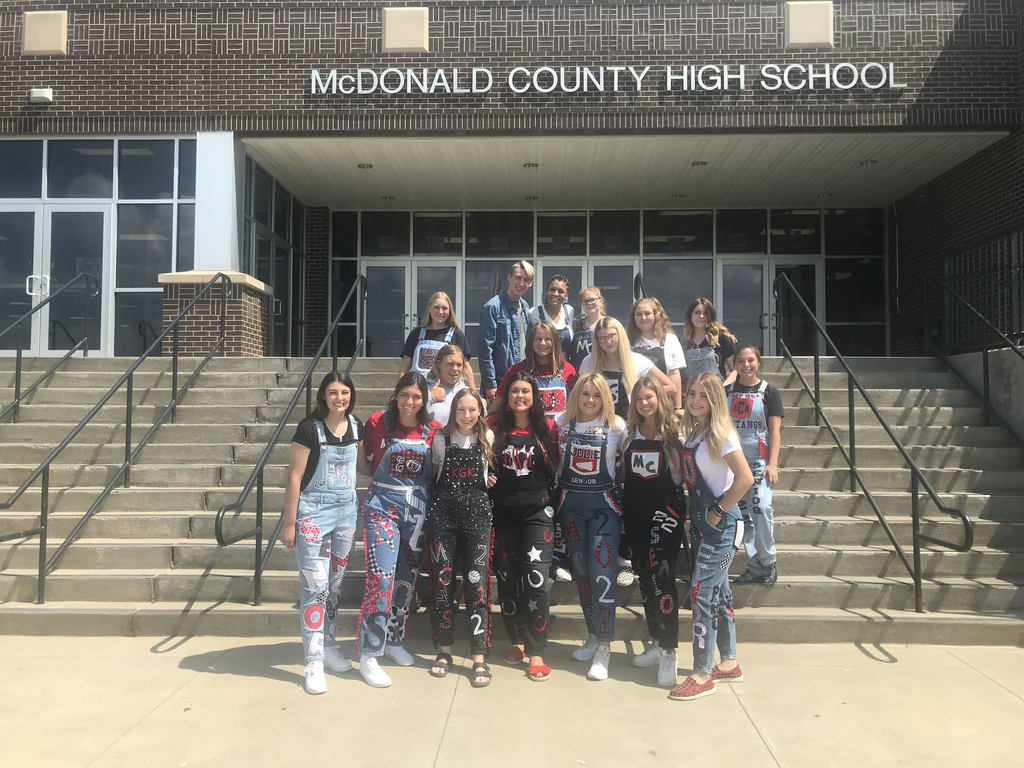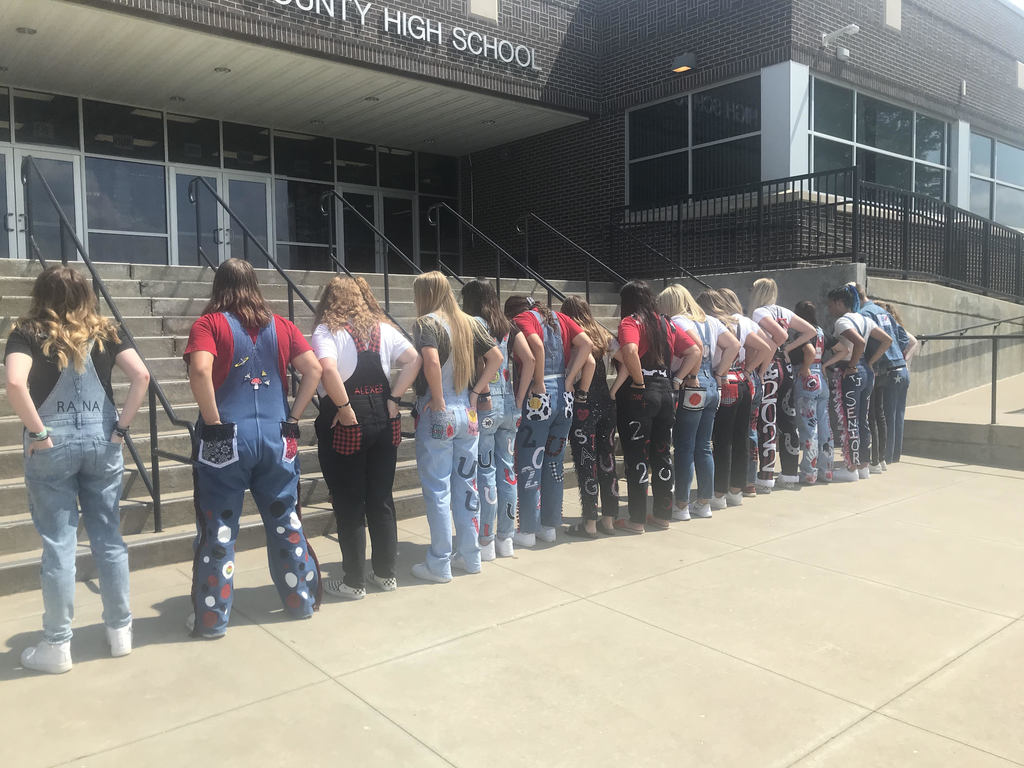 1. Open House is tomorrow night from 5:30-7PM! Free hotdog dinners, popcorn and cotton candy, games and prizes! Get your schedule, make schedule changes and meet your teachers! 2. Breakfast and Lunch will be free again this year. 3. Remember to follow dress code- ripped jeans must be at least finger tip length for the holes and fishnet hose are not allowed at the high school. 4. School starts Wednesday at 8:10- don't be late! WE HAVE MISSED YOU MUSTANGS AND ARE EXCITED TO BE BACK!


The 1st day of school is getting closer! We are excited to welcome you all back to school in style! Our Open House Under the Bigtop will be the 23rd at 6:30. We have free hotdog dinners for everyone as well as games and prizes! Meet your teachers and walk your schedule! We are also attaching the 2022 student handbook here so you can be getting familiar with the expectations for the BEST YEAR YET!!! shorturl.at/fjJT4

Here is the activity bus schedule for next week's high school Fall sports practices. Pick up times: SWC 7:00, Noel 7:15, White Rock 7:15, Pineville 7:30, Rocky 7:15 AM. Drop off times: SWC 12:40, Noel 12:25, White Rock 12:25, Pineville 12:10, Rocky 12:25 PM. Practices start Monday August 9th! See you there!

Thank you to Lisa Wallis, her son Nick and Walmart for this donation!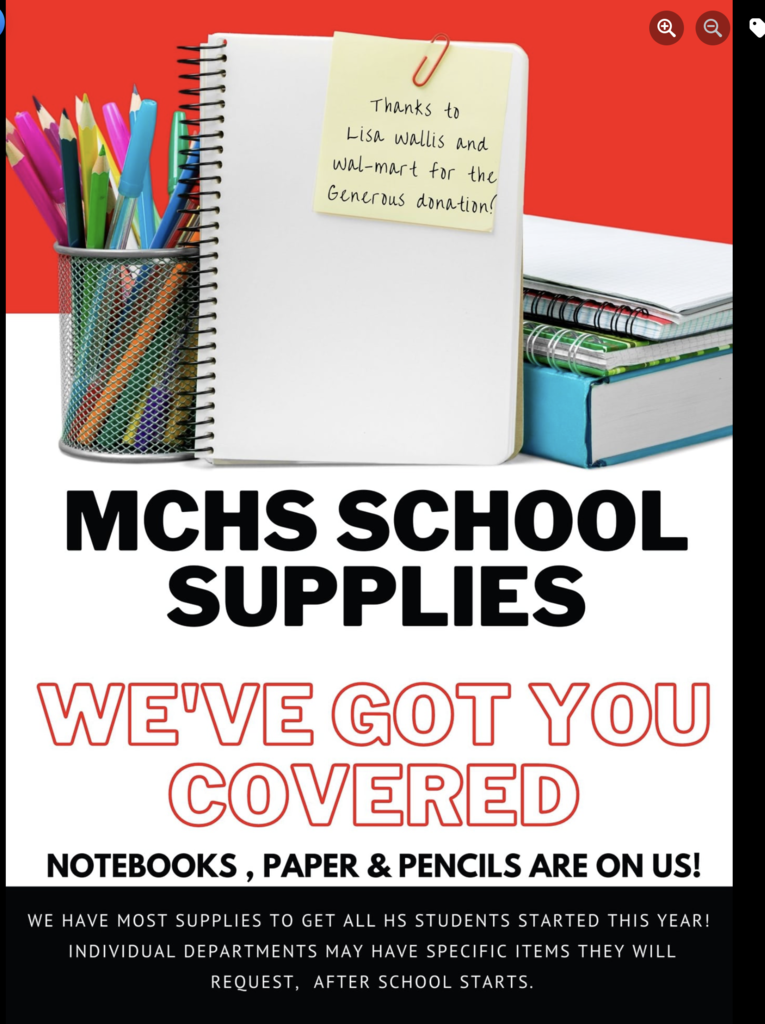 The MCHS Summer Drama Class invites you to an old fashioned melodrama tomorrow night in the performing arts center at six o'clock p.m. Tickets are five dollars and can be purchased at the school office in advance or at the door tomorrow night. We hope you will come out and support this group of students as they perform what they have worked on this summer.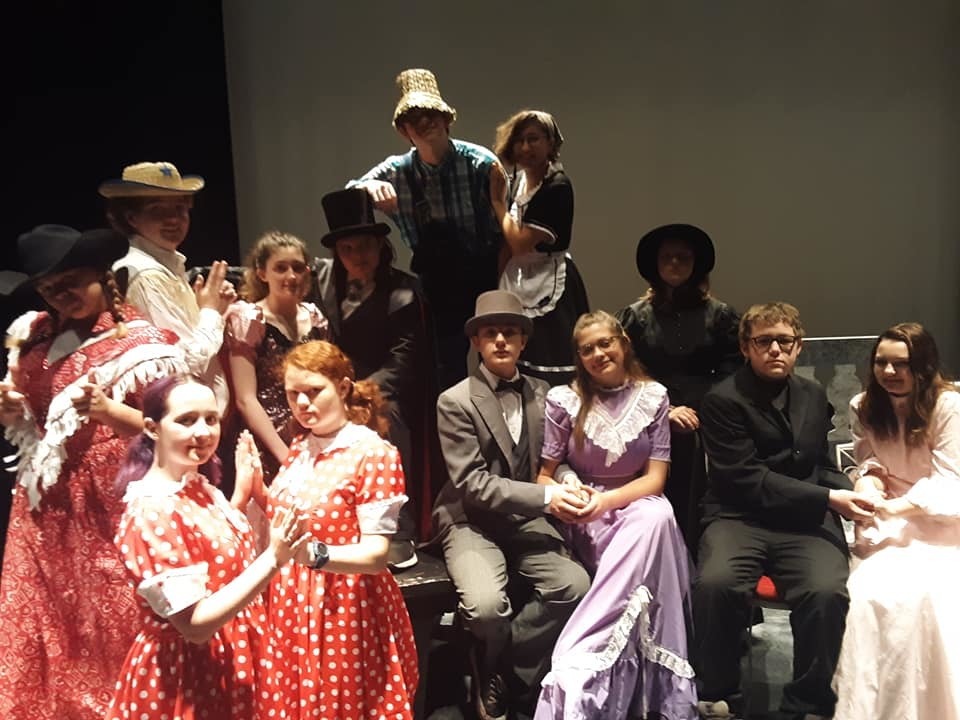 WOW! Where did this school year go? Tomorrow is the last day of the regular school year. Please remember to take home all band instruments, locker room items, backpacks and other personal items. Summer School starts on THURSDAY at 8AM! You can still register if you need to retake a class or if you want to get ahead and take something over the summer to clear space in your schedule for fall! Forms are in the office!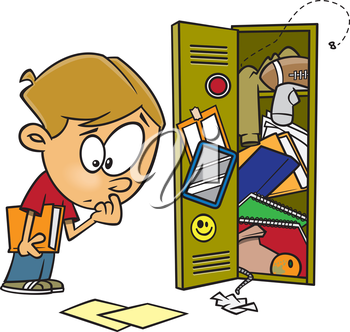 The MCHS 1st Annual School Wide Picnic is on Friday the 21st! Bring your bag chair or towel to sit on. OPAA will grill hamburgers and hotdogs. We will have chips, cookies and watermelon! We will sell concession stand items, cotton candy and snow cones! Let's celebrate the end of this awesome school year together!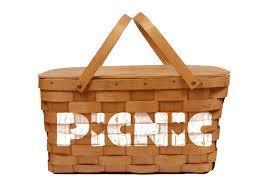 Thank you to our wonderful teachers for all you do for our students each day! You are truly changing the world one student at a time! Happy Teacher Appreciation Week 2021!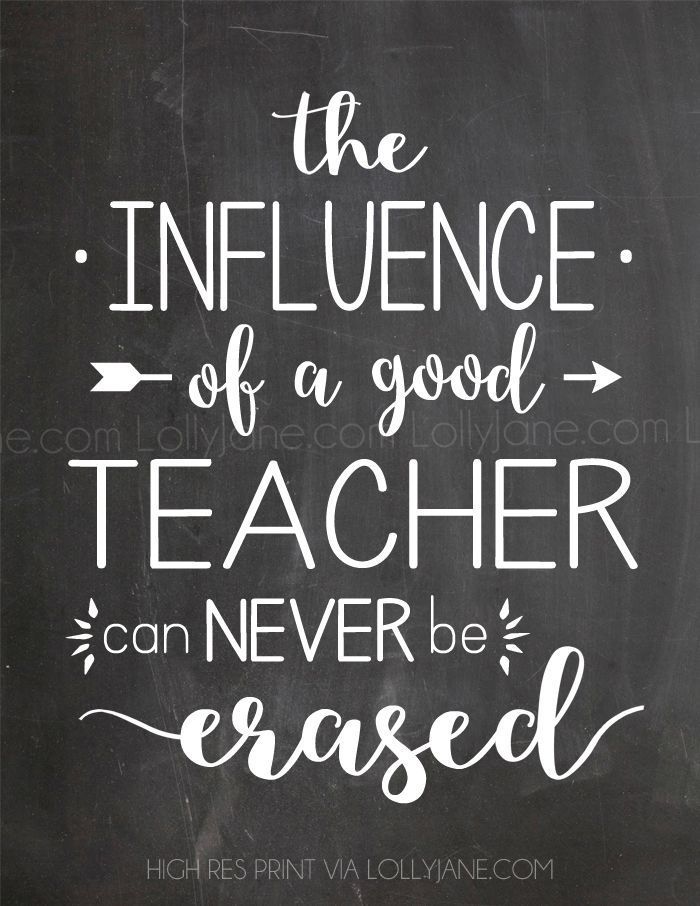 A few important dates to keep in mind!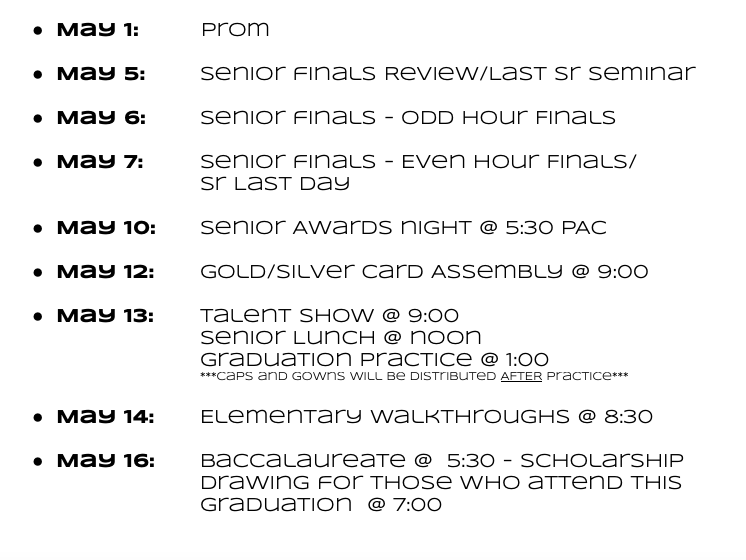 Hey Mustangs!