🎯🏹👏🎉 The McDonald County Mustang Archers have hit the mark at the state archery tournament this weekend! Congratulations to the team on an amazing season! 👏 🎉 A special shoutout to Tim Pagel for shooting two perfect 50 rounds, an incredible achievement! 🥇🏆 We also want to recognize and thank our amazing seniors, including 4 four-year commitments! 👋🎓 We are incredibly proud of the growth and dedication we have seen from all our archers this season, and we can't wait to see what the future holds for this talented team! 🌟 #McDonaldCountyHighSchool #MustangArchers #AimHighArchers #OnTarget #StateTournament #Perfect50 #Dedication #HardWorkPaysOff #Proud #Growth #Future #🏹👏🎉🥇🏆👋🎓🌟#MCR1 #WeAre1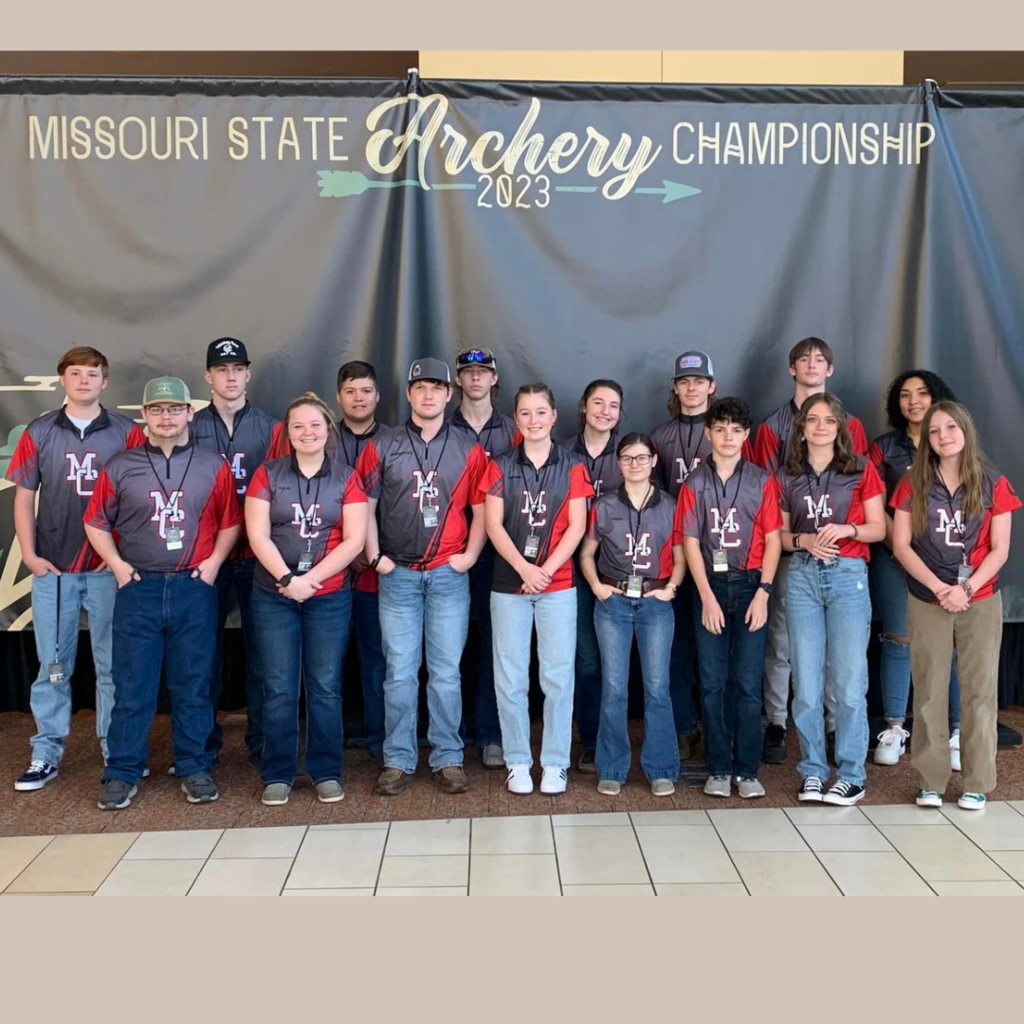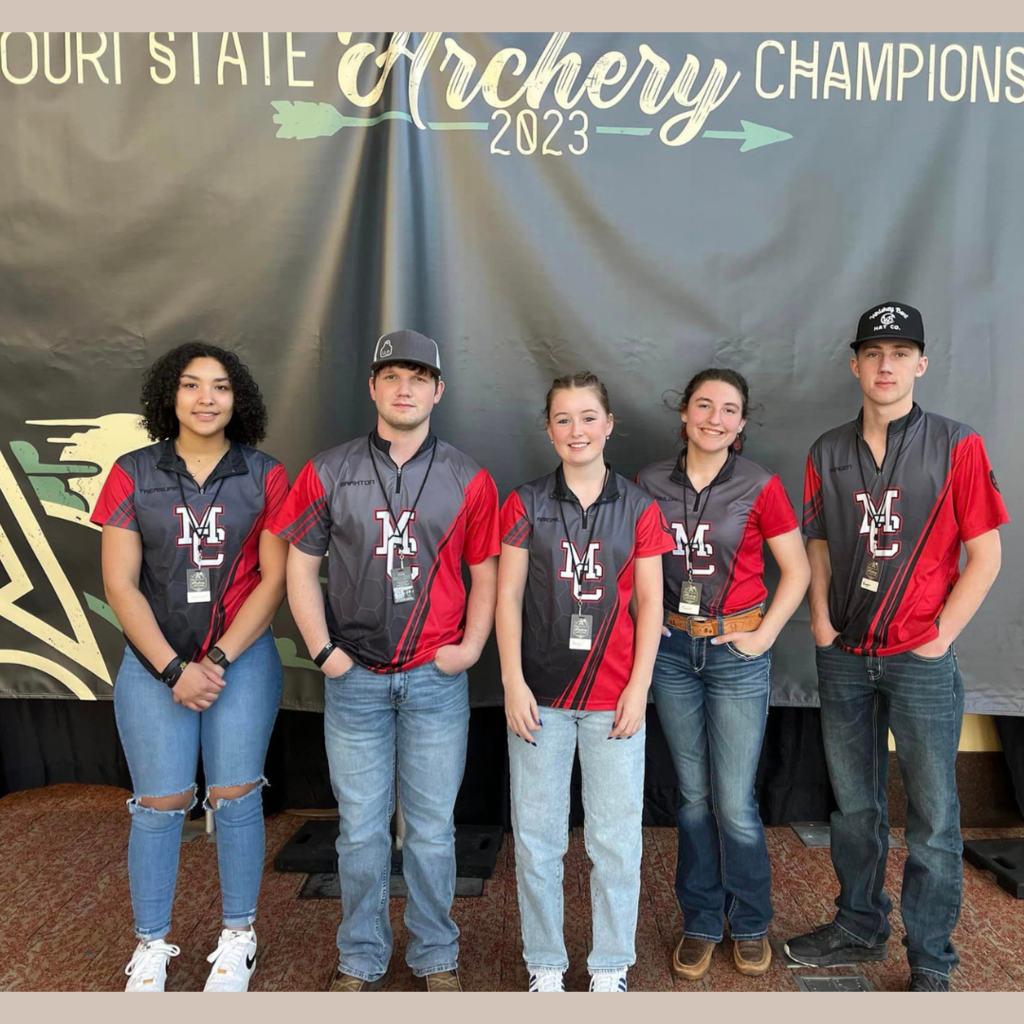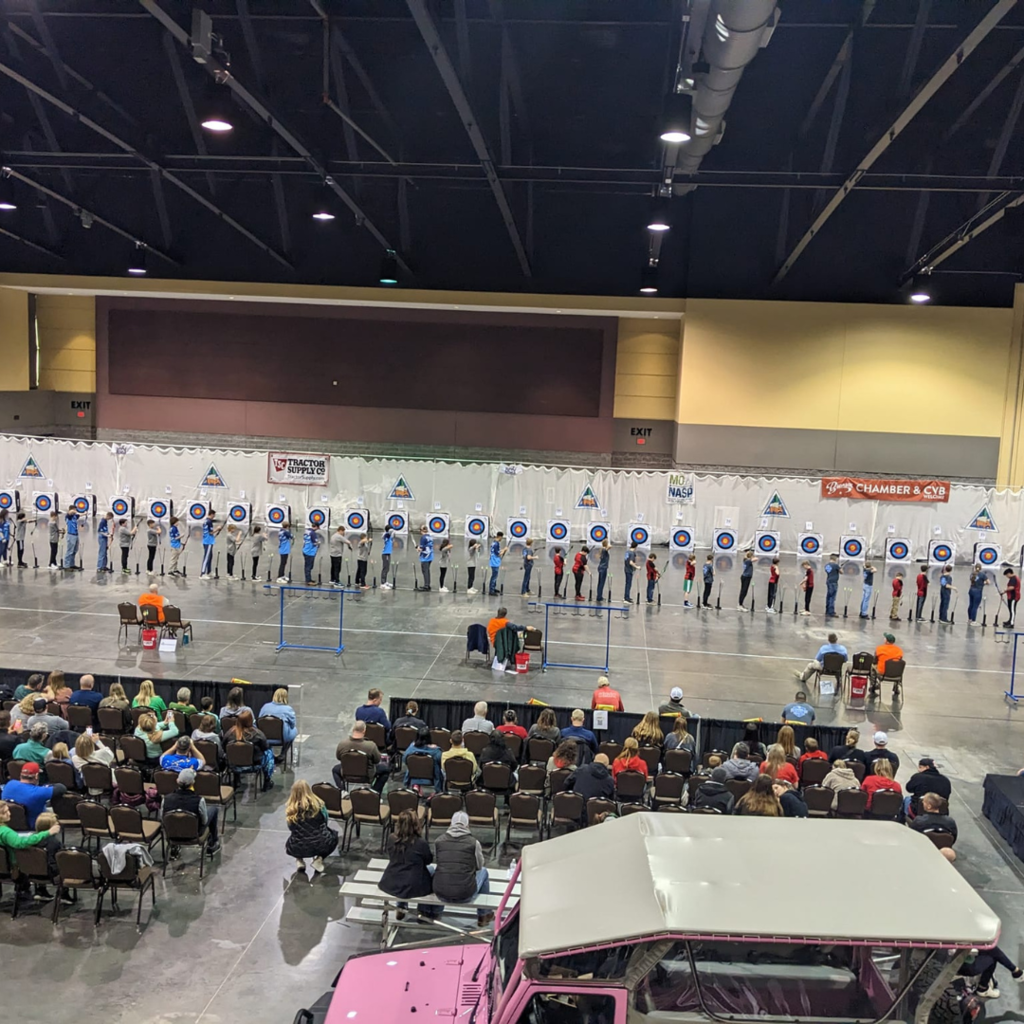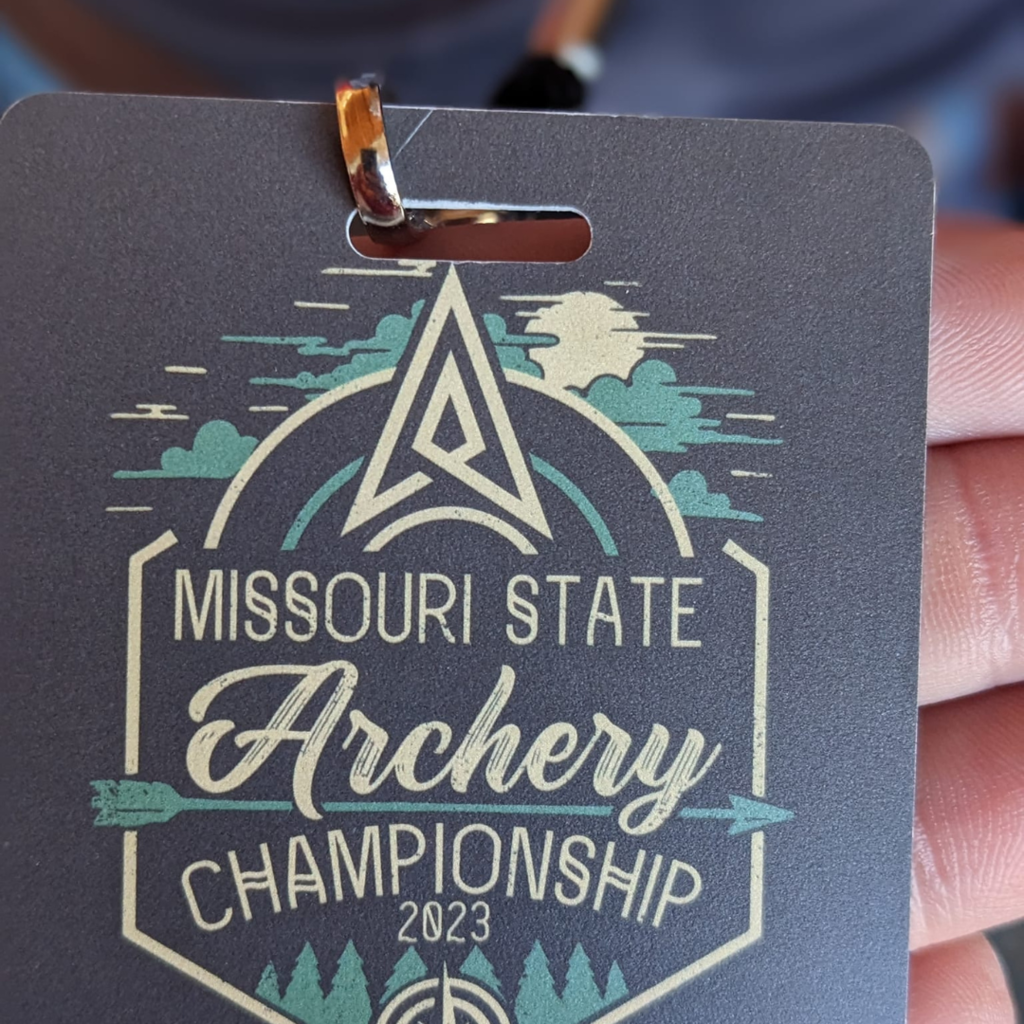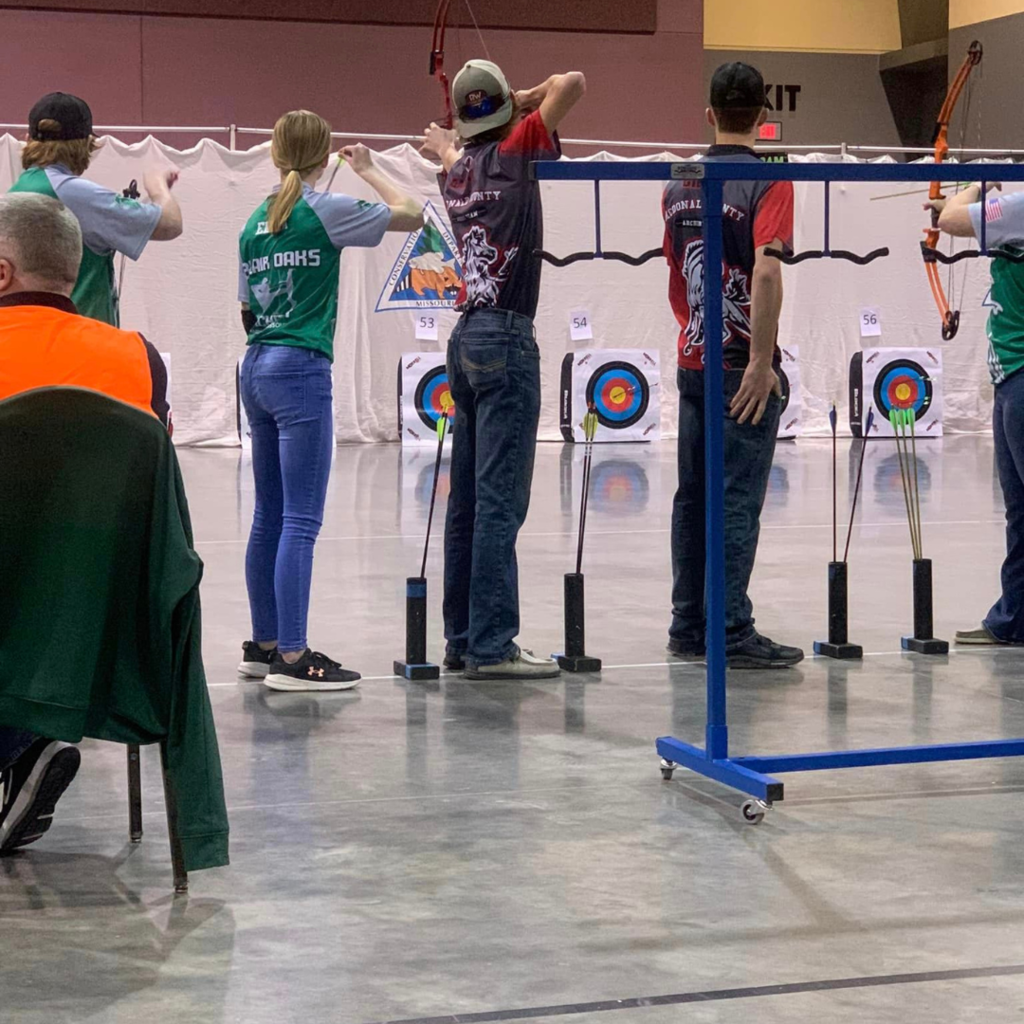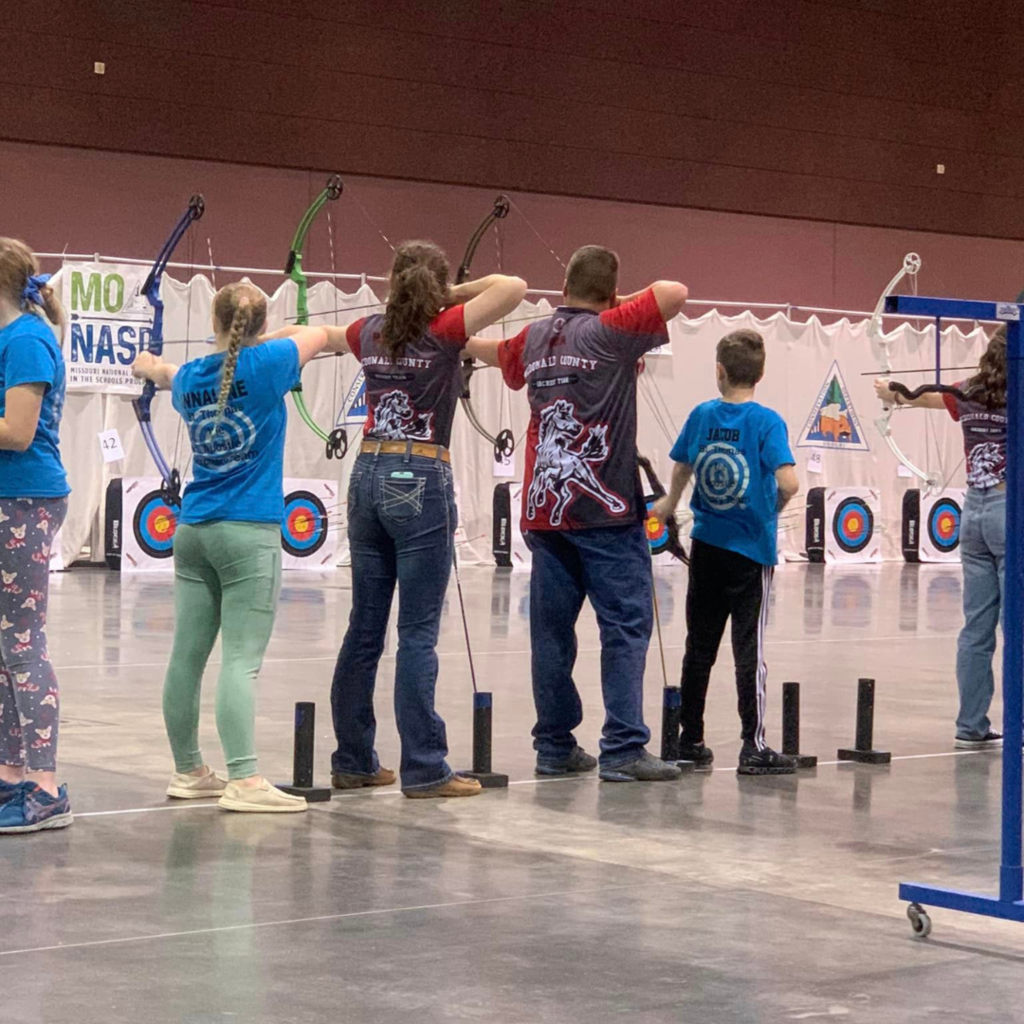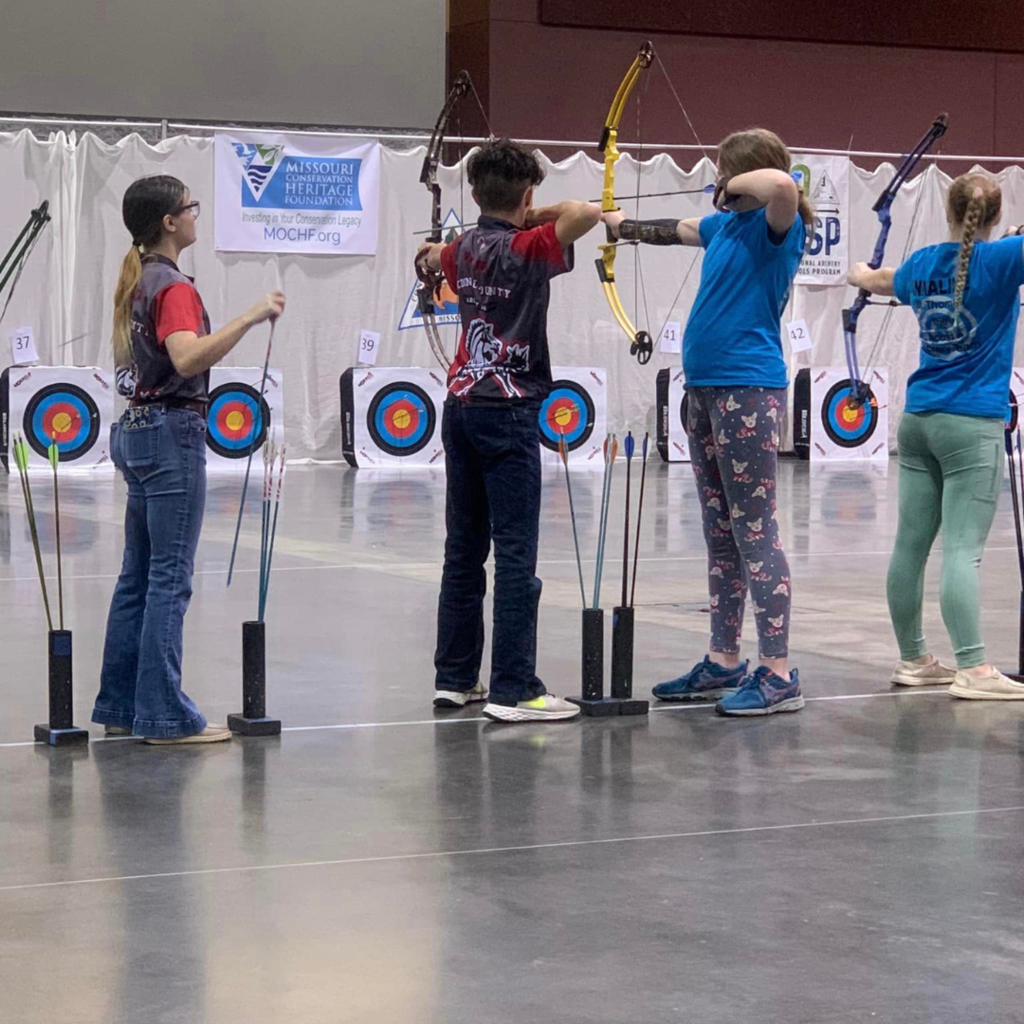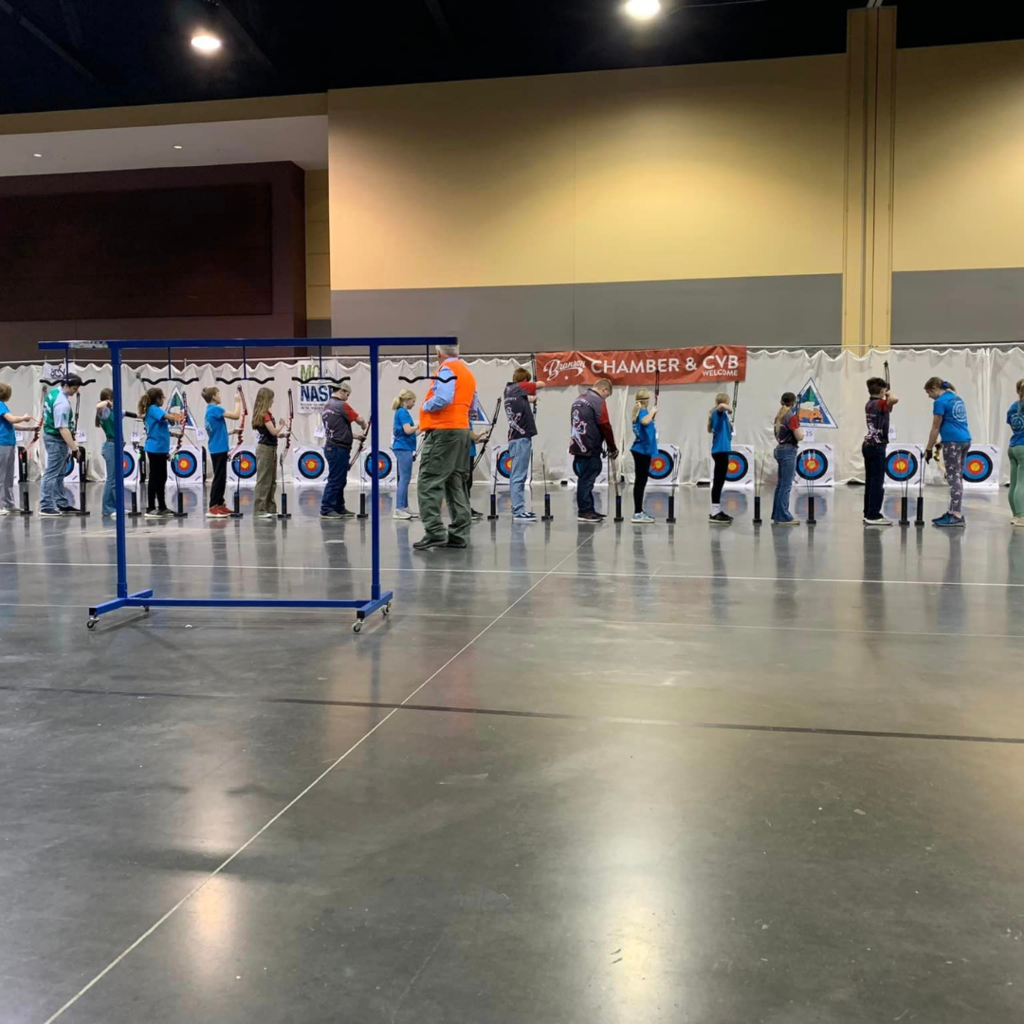 📣🌸🌞🎉 HAPPY SPRING BREAK! 🎉🌞🌸📣 Just a quick reminder that McDonald County Schools are out for Spring Break from March 20-24! 🙌🏼🎉 Take some time to relax, have fun, and recharge! 🎉🏖️🌴 We'll see you back in class on Monday, March 27! 📚👨‍🏫👩‍🏫 🌸🌞🎉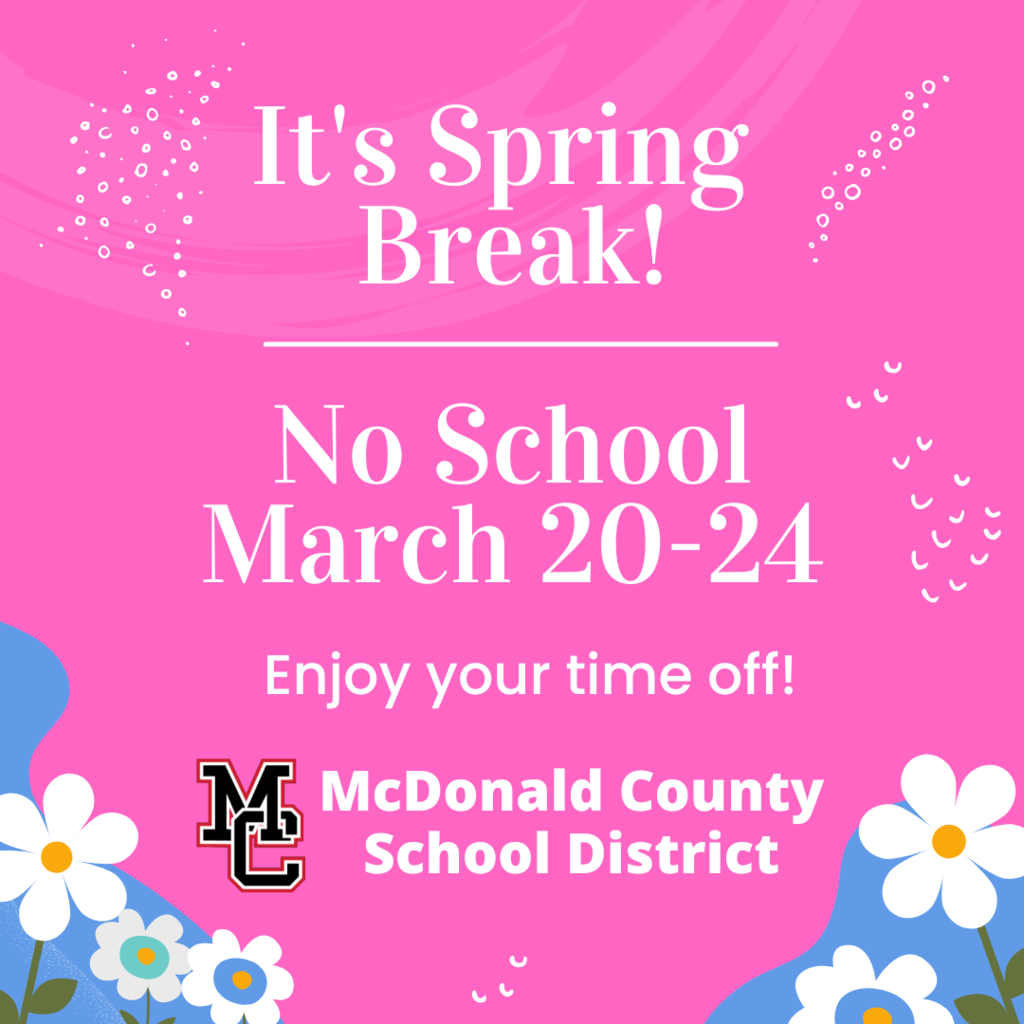 📣 Happy #MotivationalMonday everyone! 🔥 Let's start the week with this inspiring reminder from William Butler Yeats: "Education is not the filling of a pail, but the lighting of a fire." 🔥 We hope this quote inspires you to approach your learning with a passion and curiosity that ignites a lifelong love for education. 💕📚 🤔 Remember, every day is an opportunity to learn and grow, so let's make the most of it! 🌟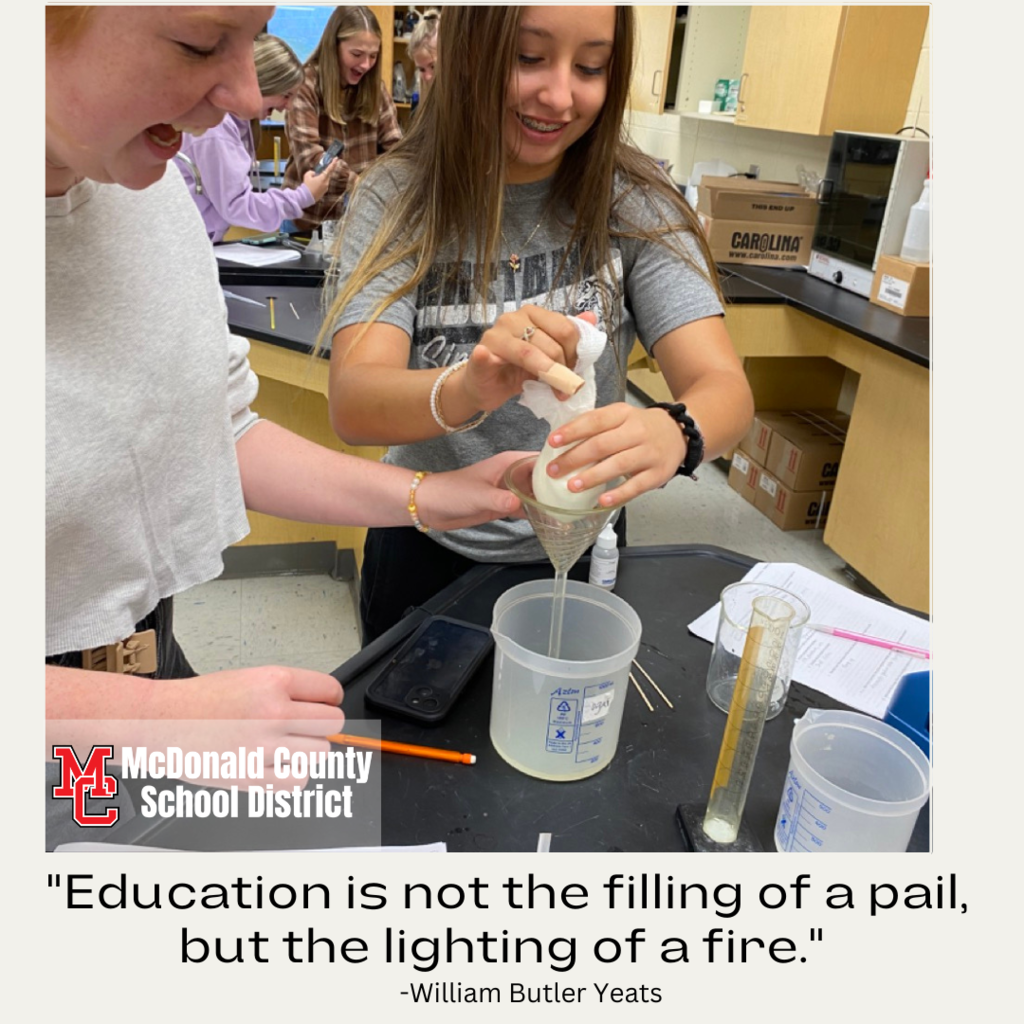 ✋ High 5 Friday at 5! 🙌 We thought it would be fun to wrap up the week by highlighting 5 great things our students have done over the past several days. This week, our high fives ✋ go out to: 1️⃣ Rhapsody N' Rhythm, the McDonald County High School's show choir program. They wrapped up a fantastic competition at the Webb City show choir showcase, taking home Best Ballad for Desperado, Best Male Vocalist (Jaxson Campbell), and won 4th in the overall competition! 🎵🎤🎼 2️⃣ Elly Wasson and her speech and debate coach Alexus Underwood. Elly qualified for state in the Lincoln Douglas debate competition as a Freshman! She also placed 5th in domestic extemporaneous speaking. (That's a mouthful!) 🗣️ 🎤 3️⃣ The McDonald County Strength and Conditioning program had several weightlifters win state awards and set personal records, and Connor Yang set a new state record in the 119-pound weight category for deadlifting 425 pounds! (Can you say "Beast-mode!") 🏋️ 💪 4️⃣ It's contest season for the McDonald County FFA and members have been busy traveling to different competitions and placing high in the ranks! From dairy cattle contests, creed speaking, ag sales, and much more, our kids are representing the county well! 🐄 🤠 5️⃣ MC Pom team member Kaylee Banta will continue her dancing career at Ottawa University in Ottawa, Ks. She was selected to be on the school's dance team starting in the fall. Awesome! 🩰 🥰 So proud of all our students and their wonderful accomplishments! 👏 Just another way McDonald County Schools make a difference in every child, every day, whatever it takes! ❤️🖤 #High5at5 #FridayHigh5 #ShowChoir #Powerlifters #FFAContests #SpeechandDebate #DancingIntoTheFuture #McDonaldCountyR1 #WeAre1 #MCR1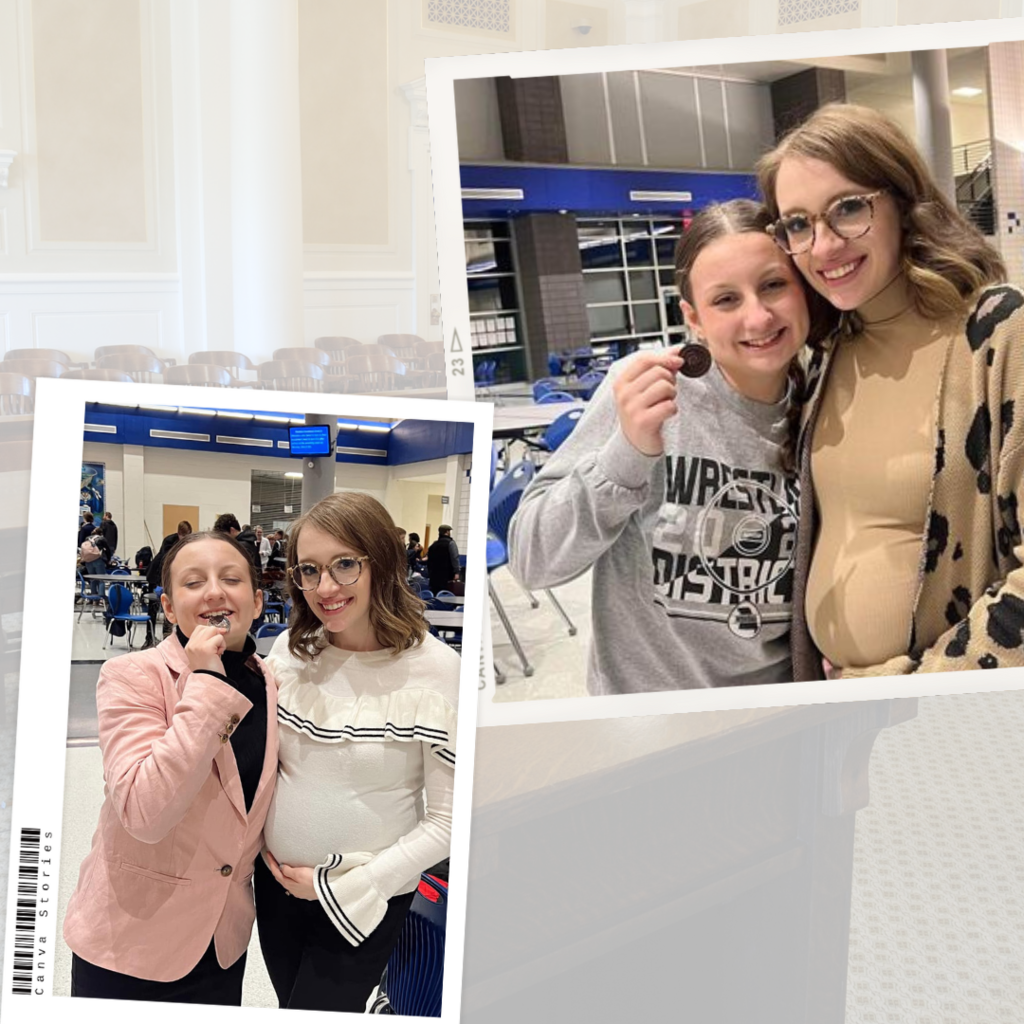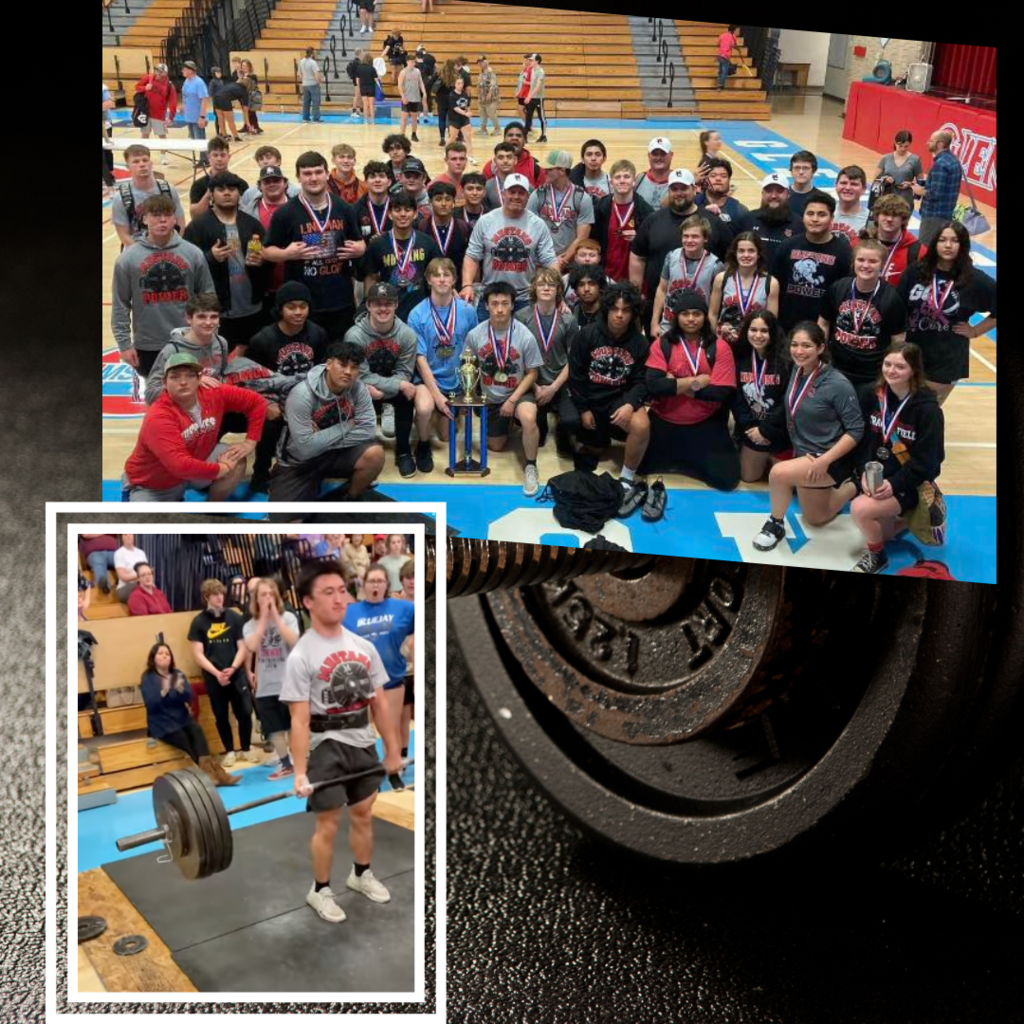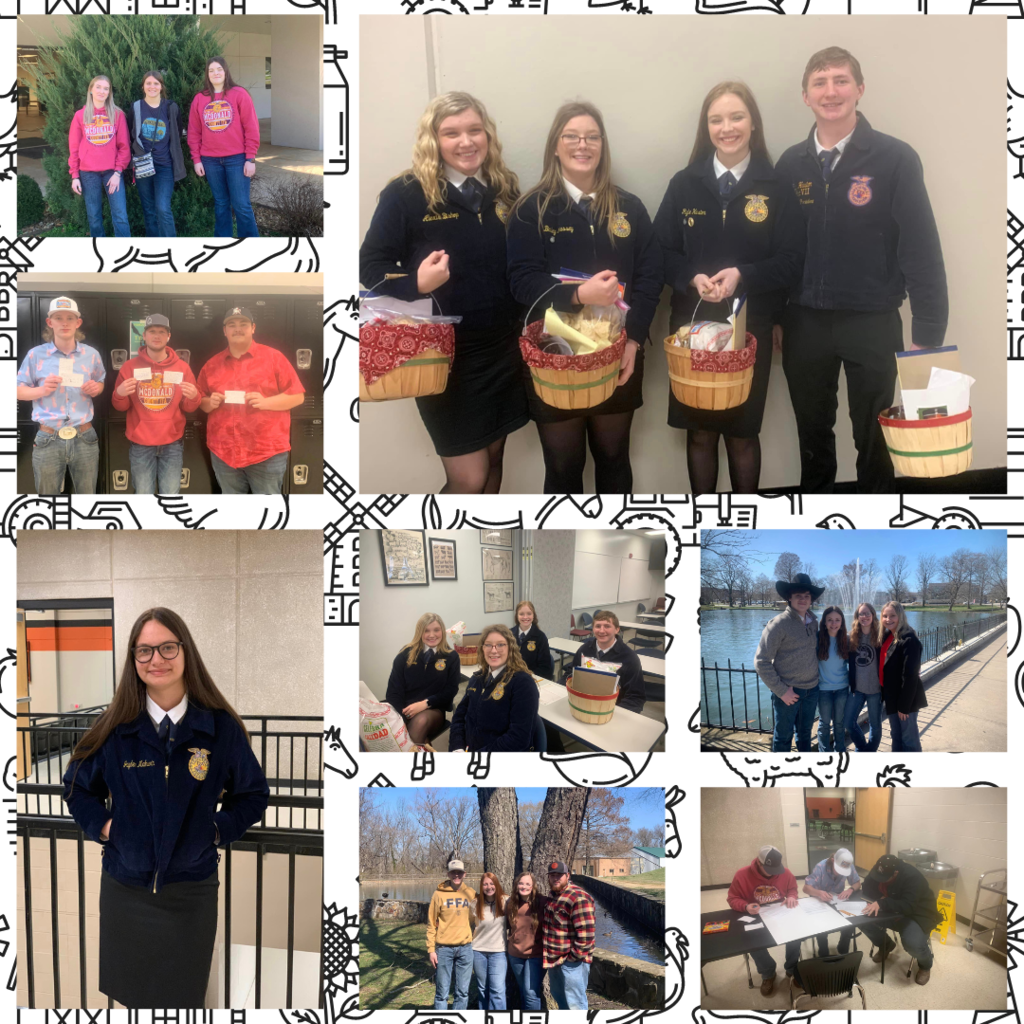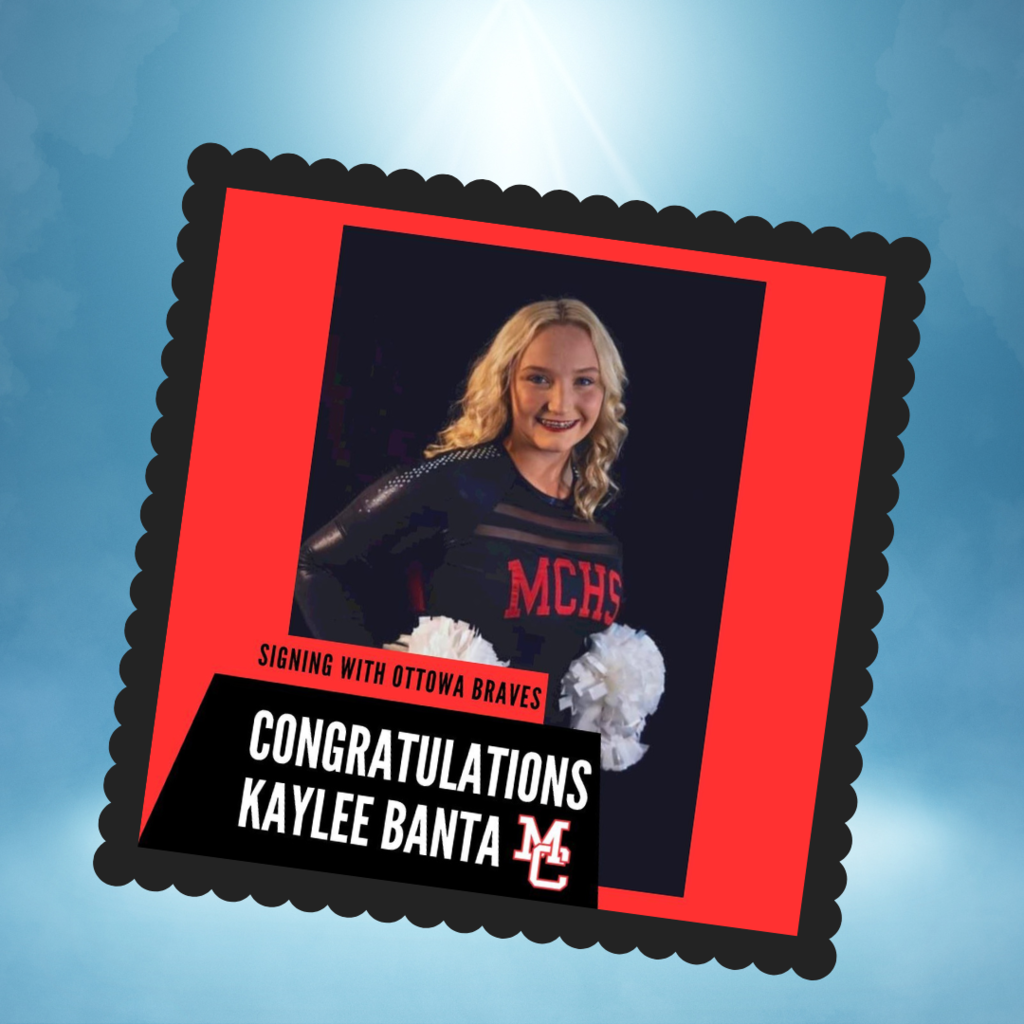 👀 A sneak peek of a big production in a little theater. Elementary students from across McDonald County Schools got a first look at the new musical "Mary Poppins Jr." 🎶 The play, put on by the McDonald County High School drama department, is a shorter version of the popular Disney musical "Mary Poppins". ☂️🪁 🎙️ It's the first big production for the department in the McDonald County High School Little Theater, which is on the McDonald County High School campus. 🏫 The sneak peek gives the elementary students a look at what the high school drama classes offer and gives the high school students a chance to run through the production in front of a live audience. 🎭 The play opens to the public Friday, March 10, at 7 pm, and Saturday, March 11 at 2 pm and 7 pm. Tickets are $10 and are available at the MCHS office or the theater door the night of the play. Just another way McDonald County Schools make a difference in every child, every day, whatever it takes! ❤️🖤 🎭🎶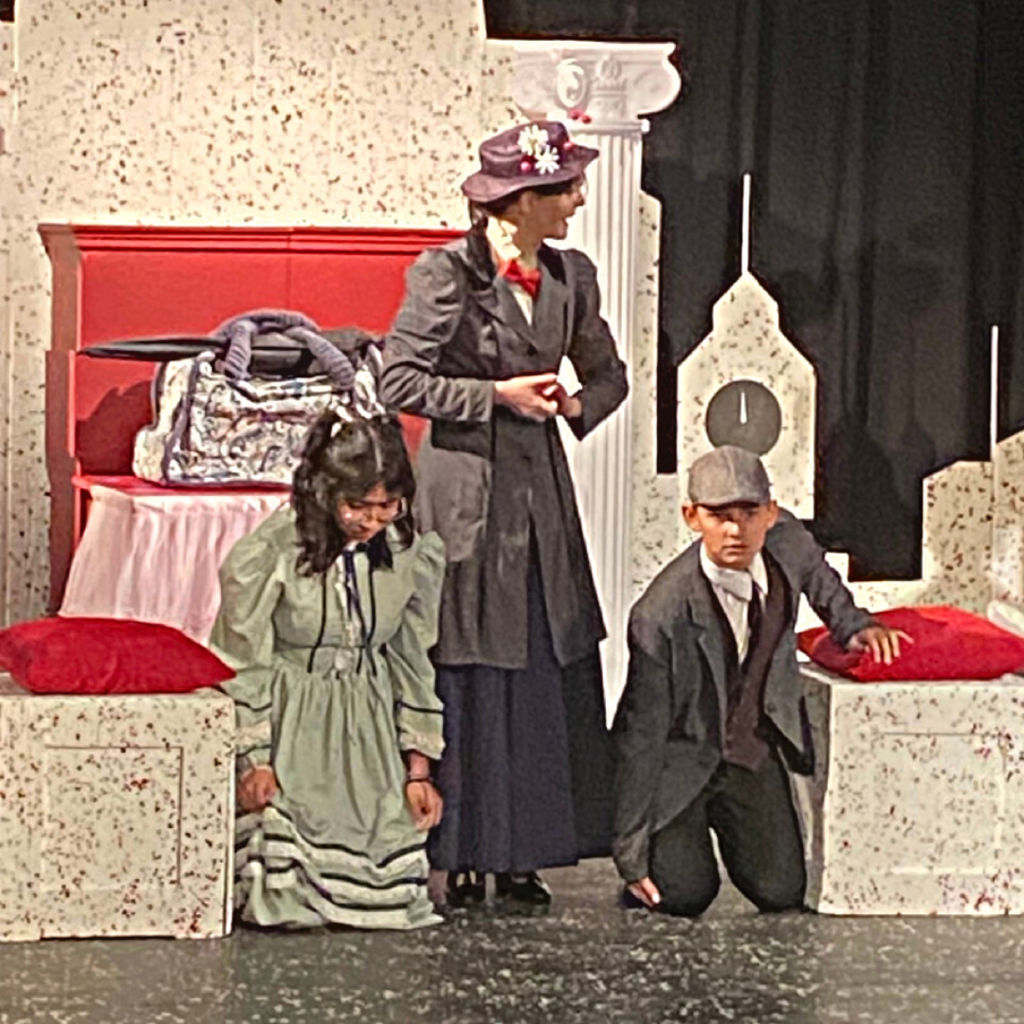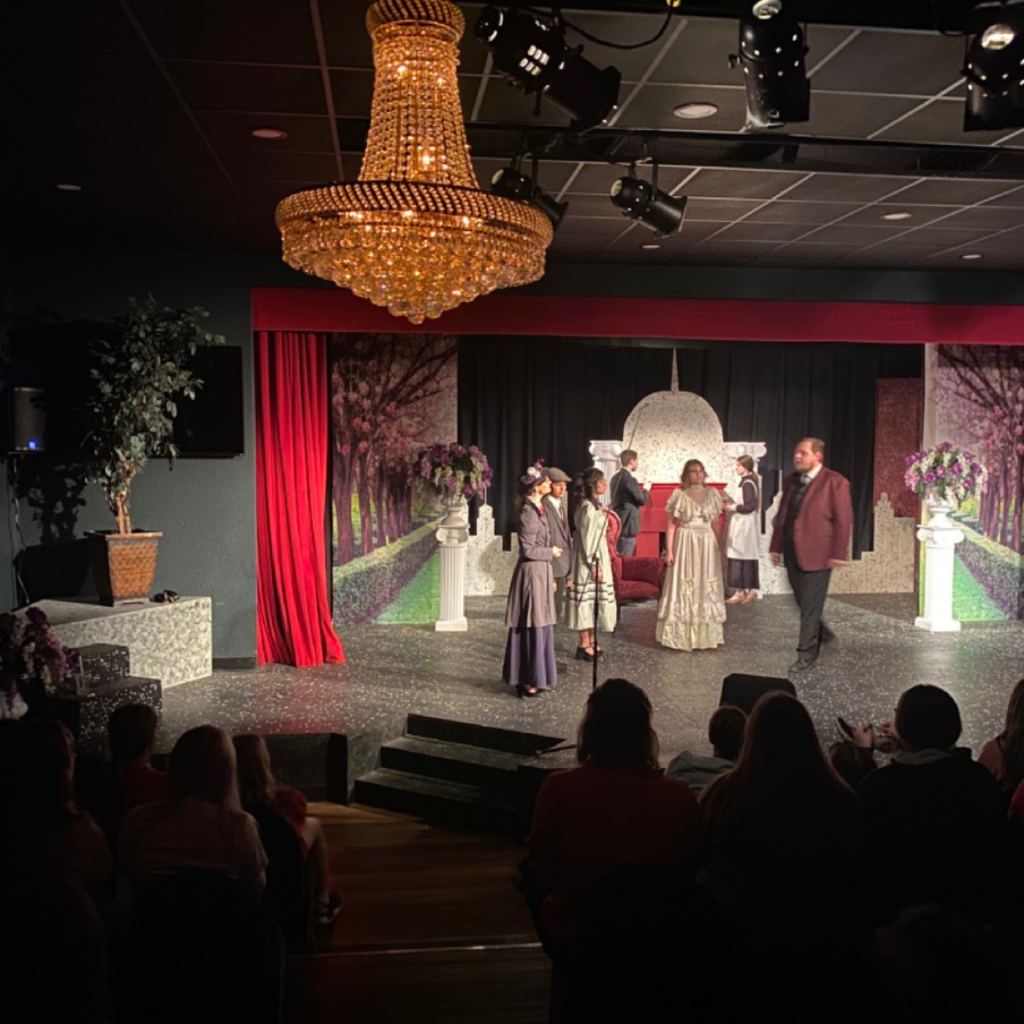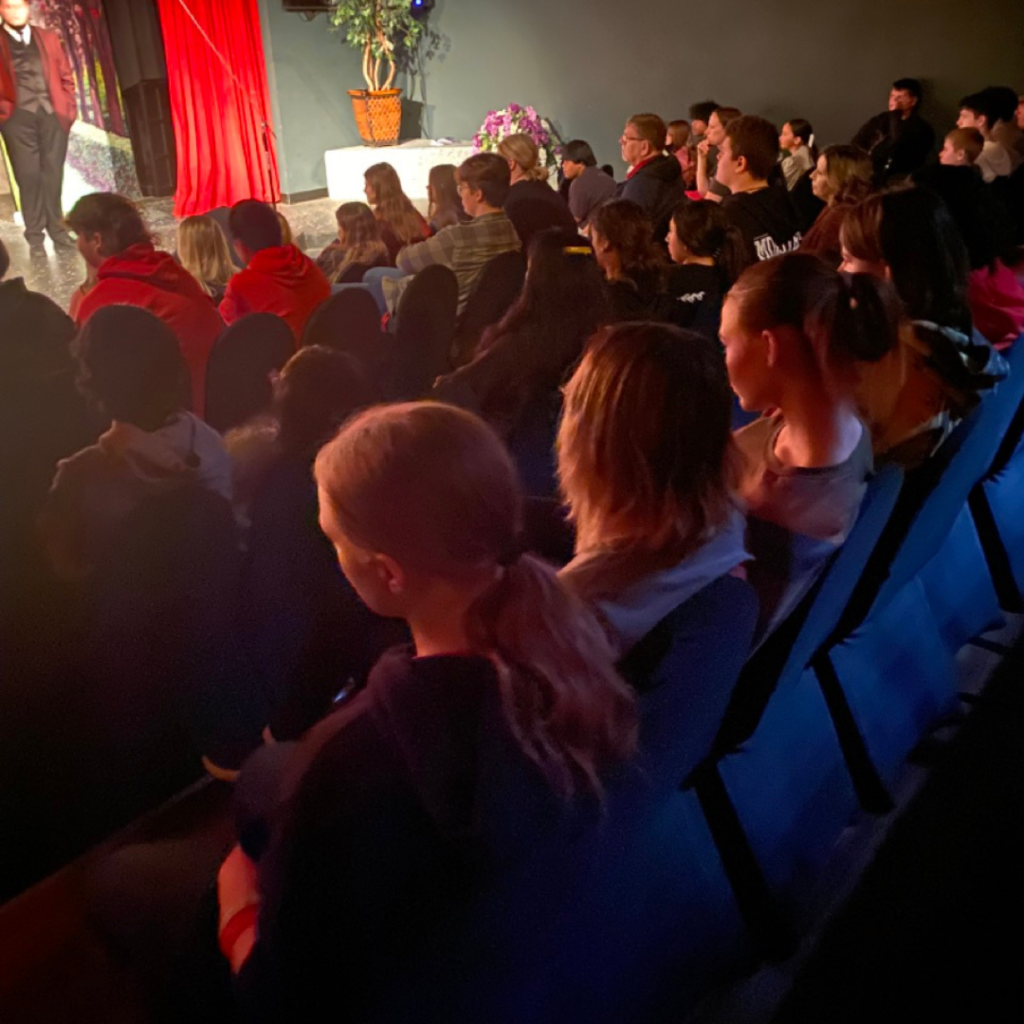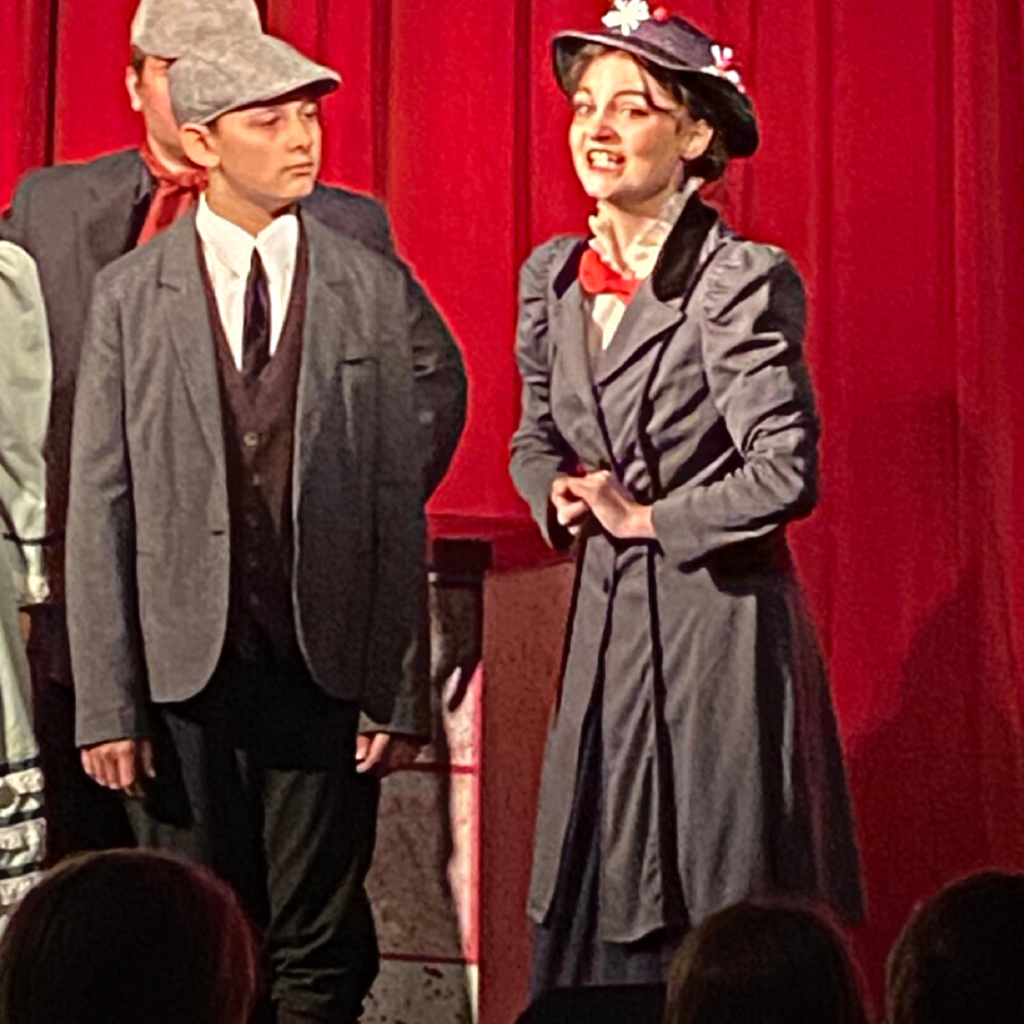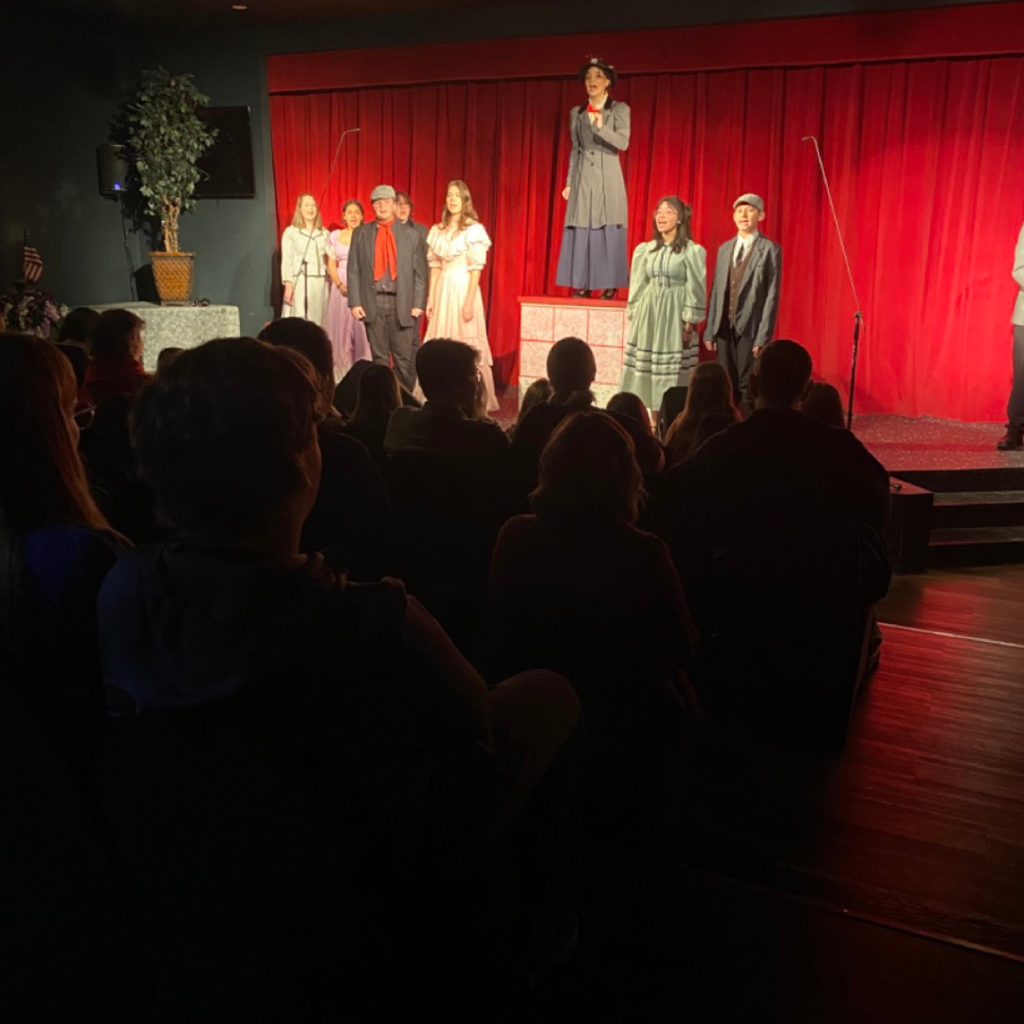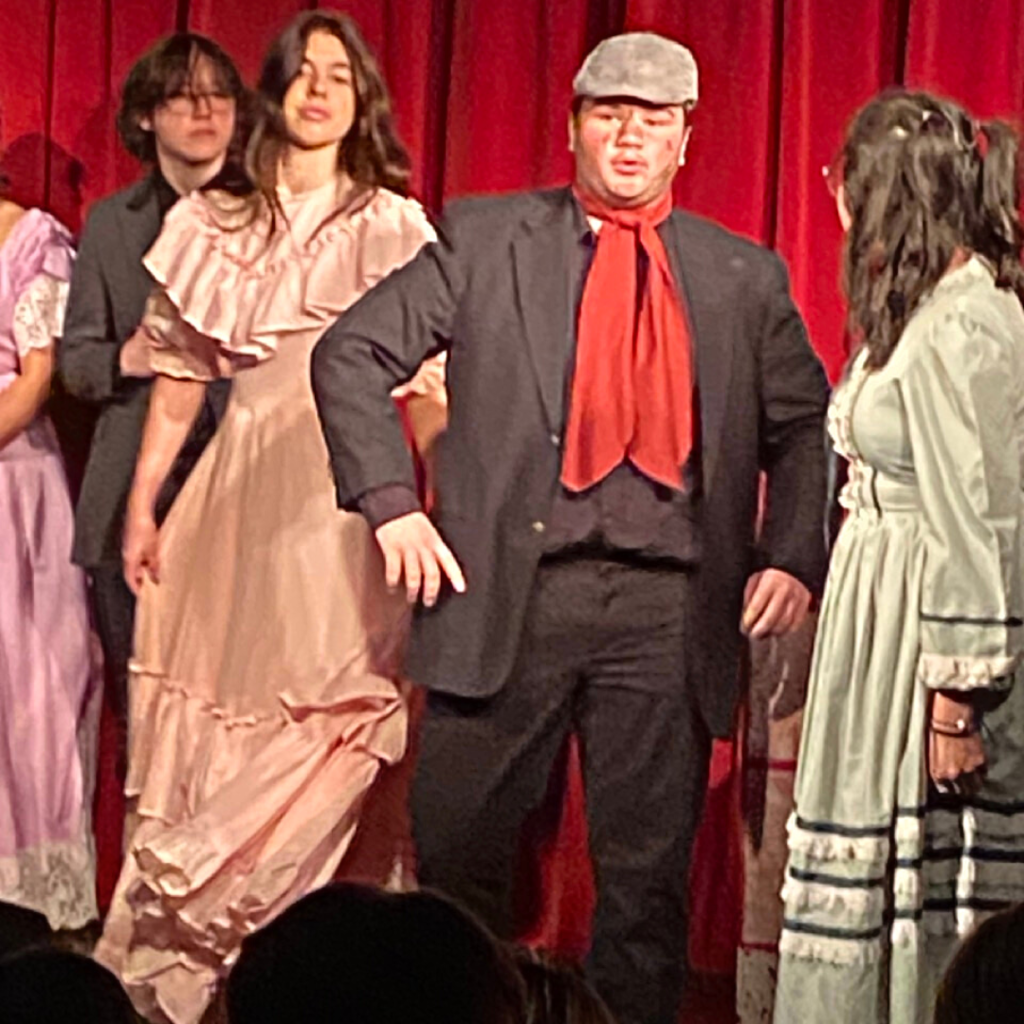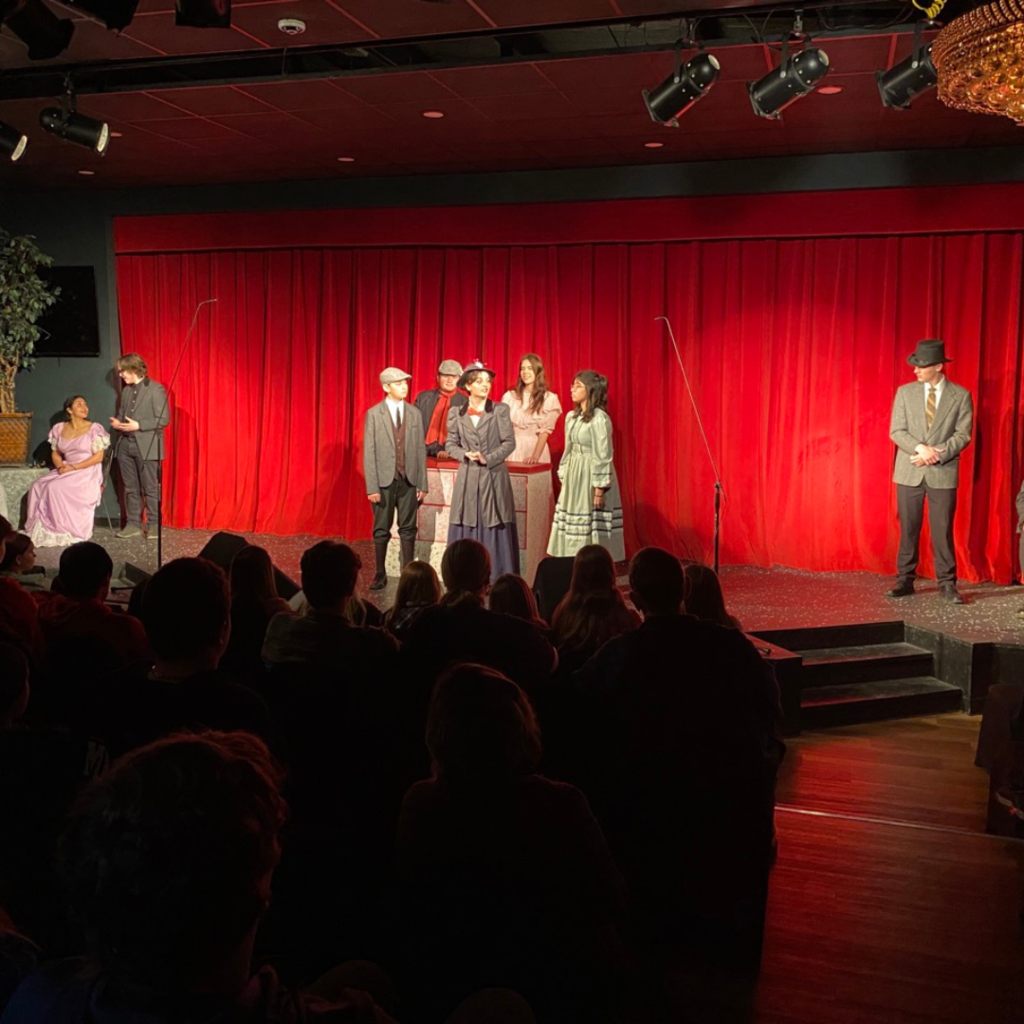 🚀🌎🌔🌱👩‍🚀👨‍🚀👩‍🔬👨‍🔬 🤔 Ever wonder what life on Mars will look like in the future? 🚀🔮 🙋 Just ask the students in Mrs. Holz's astronomy class at McDonald County High School. 👩‍🚀👨‍🚀 They created 3D models of Mars colonies that allow people to live on the red planet based on what they learned in class. And they absolutely nailed it! 👏 👩‍🔬👨‍🔬 Throughout this project, our students gained valuable skills in designing, modeling, and problem-solving. They learned about what's needed for life on Mars, including air, water, food, and shelter, and applied this to create their own unique models. 💪 🌟 We're blown away by the creativity and hard work put into these 3D models! Congratulations to Mrs. Holz's class on a job well done! 🎉 Just another way McDonald County Schools are making an out-of-this-world difference in every child, every day, whatever it takes! ❤️🖤 🚀🌎🌔🌱👩‍🚀👨‍🚀👩‍🔬👨‍🔬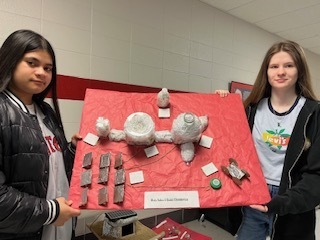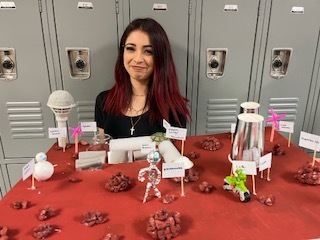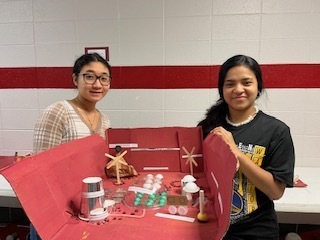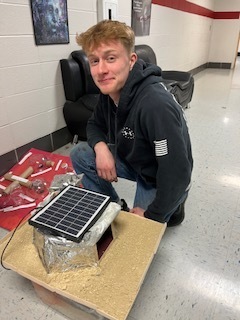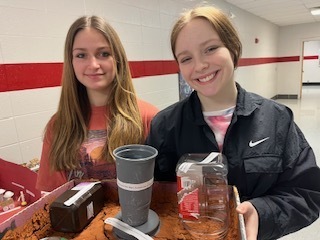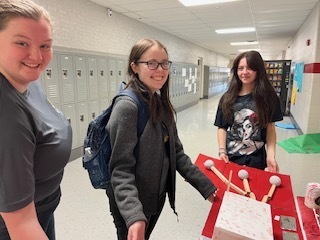 👀 🔍 Seeking out the best! It's what recruiters from McDonald County Schools are doing as current teachers are retiring and others are moving from the district. 🏫 The team recently gathered several top prospects from the Missouri Southern State University Education Career Fair. 🧑‍🏫👩‍🏫 It's just part of a push by school leaders to attract educators who are passionate, dedicated, and motivated to make sure our students are provided with the highest quality education. 📚🏅 Here's a look at a story by KODE/KSN TV highlighting McDonald County at the career fair:
https://www.fourstateshomepage.com/mssu/learning-about-teaching-opportunities-at-the-education-career-fair/
Just another way McDonald County Schools make a difference in the lives of every child, every day, whatever it takes! ❤️🖤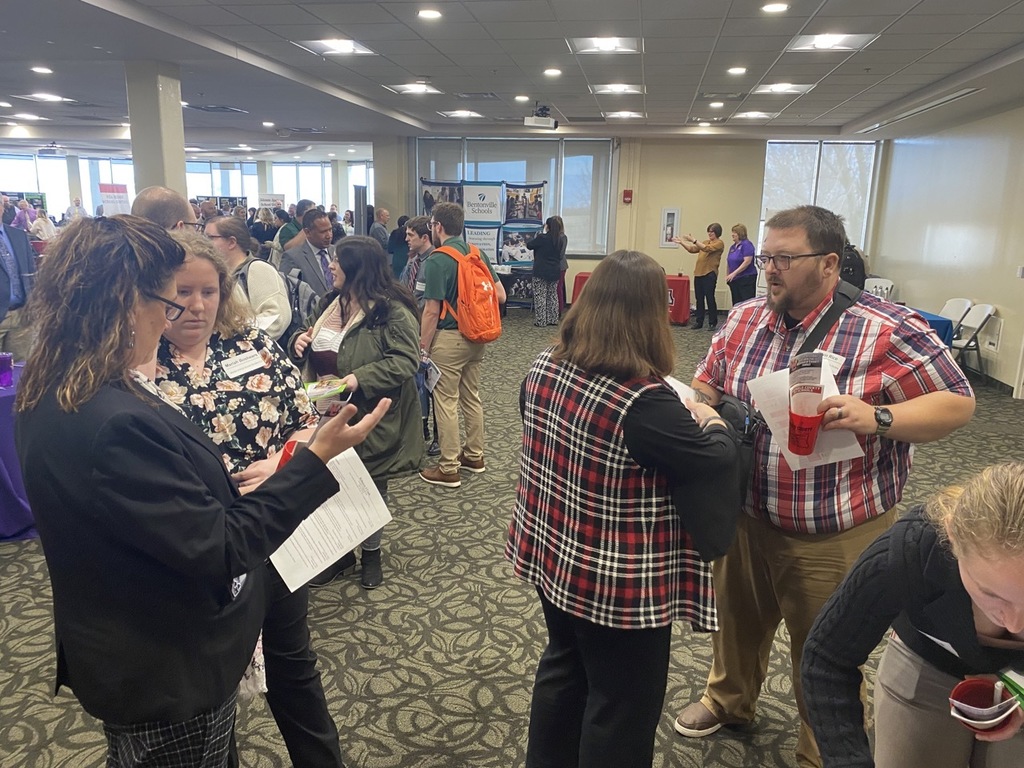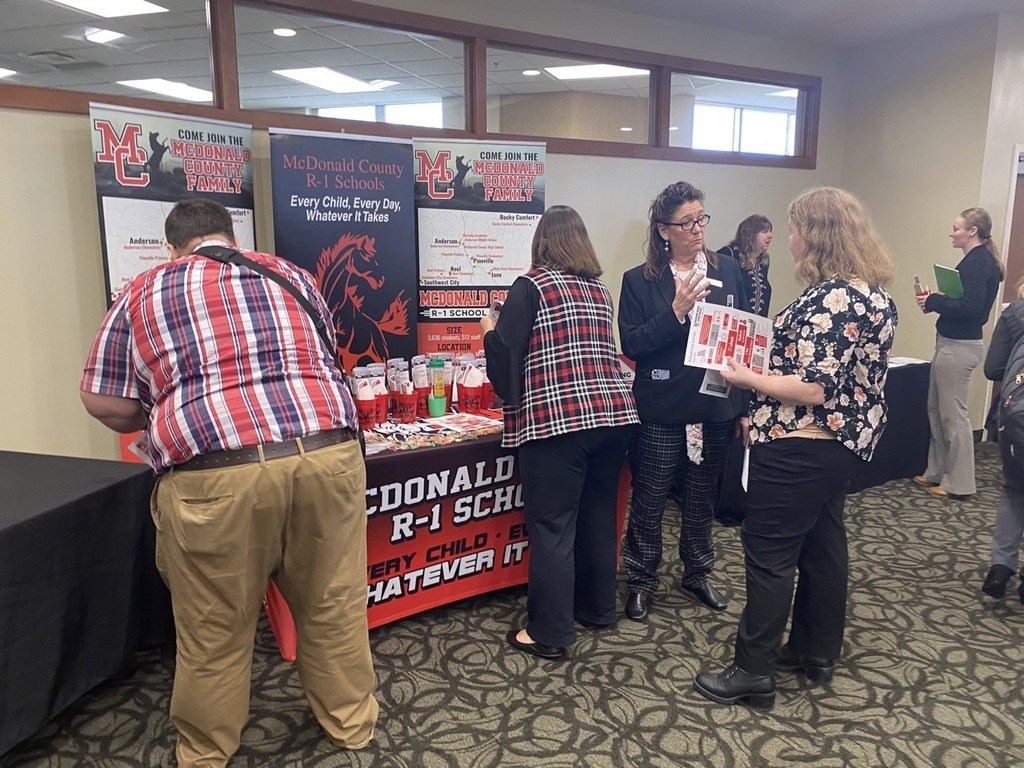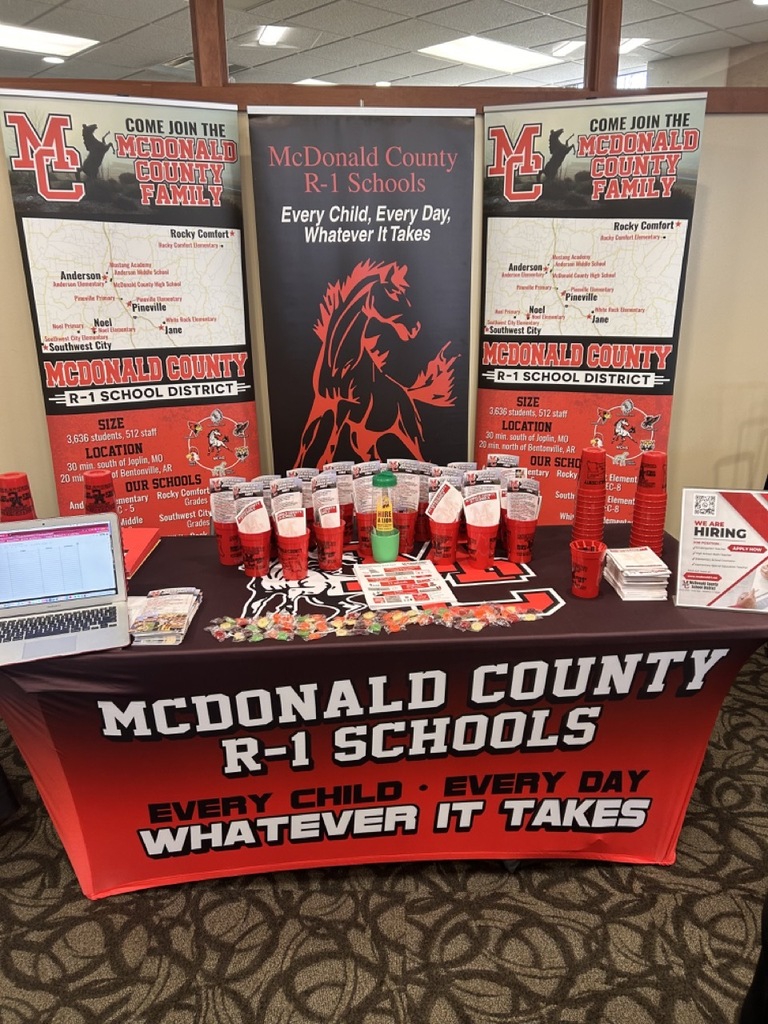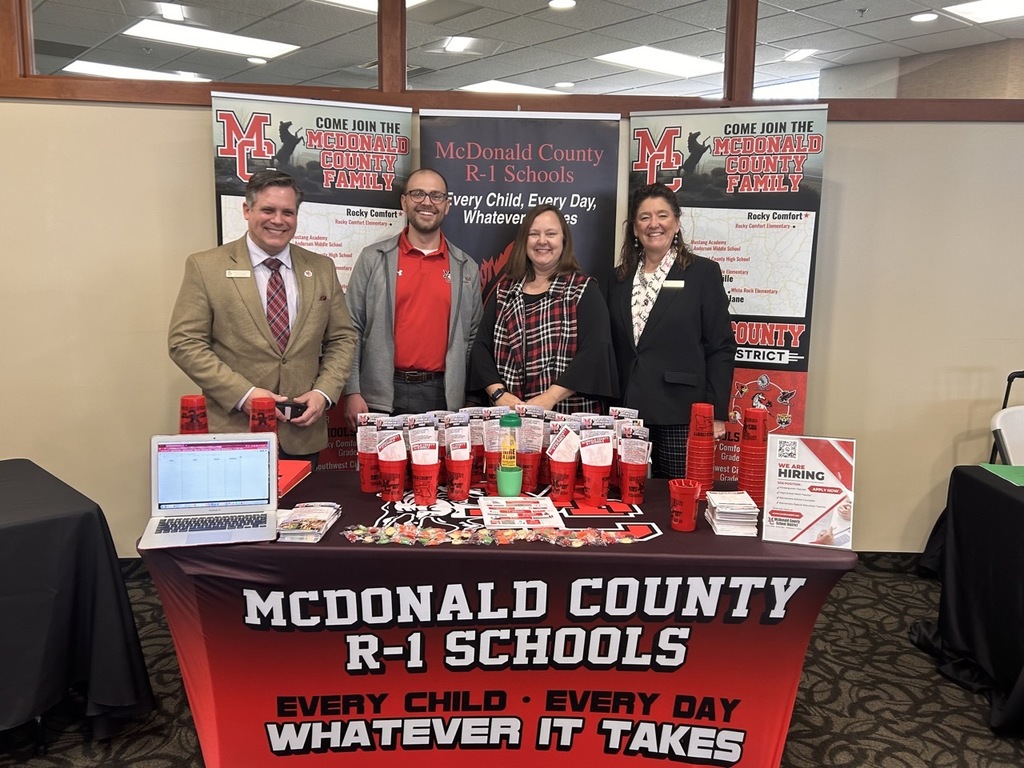 📖 History in the making for McDonald County Schools! 👋 A big send-off today for McDonald County High School wrestlers headed to the Missouri state wrestling tournament in Columbia, MO. 🎉 8️⃣ Eight of our student-athletes on our boy's wrestling team qualified for state this year, the most the school has ever sent! 😲 💪 Good luck to the following wrestlers listed with their weight classes: 🤼 106 Eberson Perez 🤼 113 Robinson Yoshino 🤼 138 Blaine Ortiz 🤼 144 Levi Smith 🤼 175 Colter Vick 🤼 190 Malosi Sosef 🤼 215 Samuel Murphy 🤼 285 Jayce Hitt 🥹 We're so proud of your hard work and accomplishments this year! Go MC! ❤️ 🖤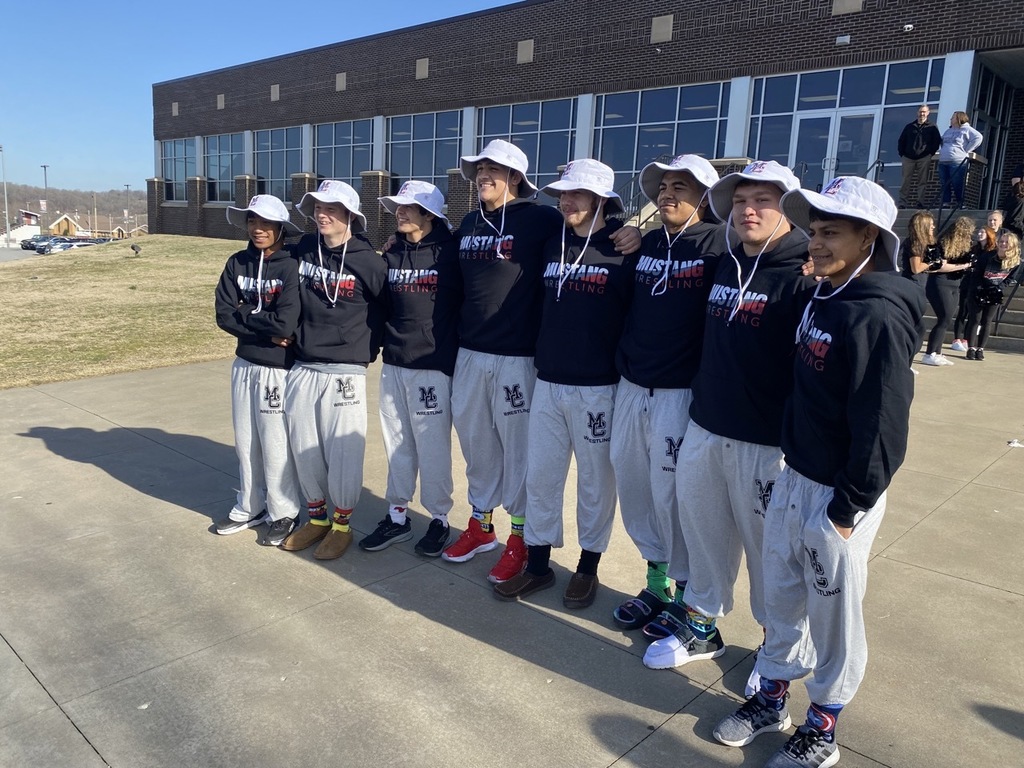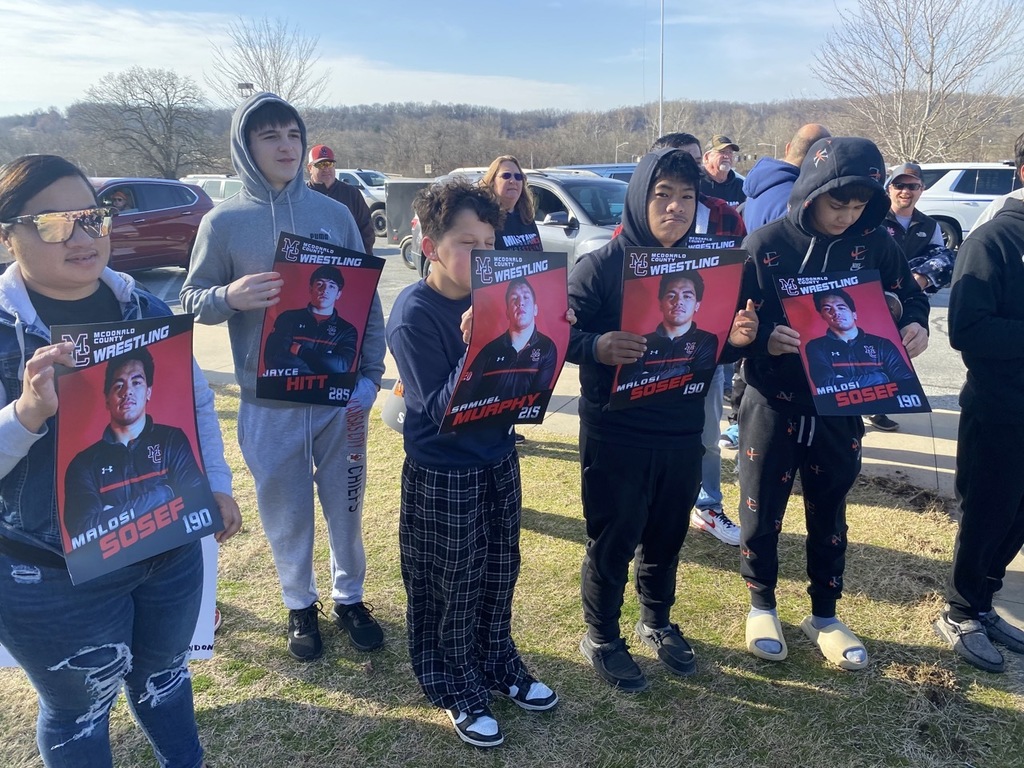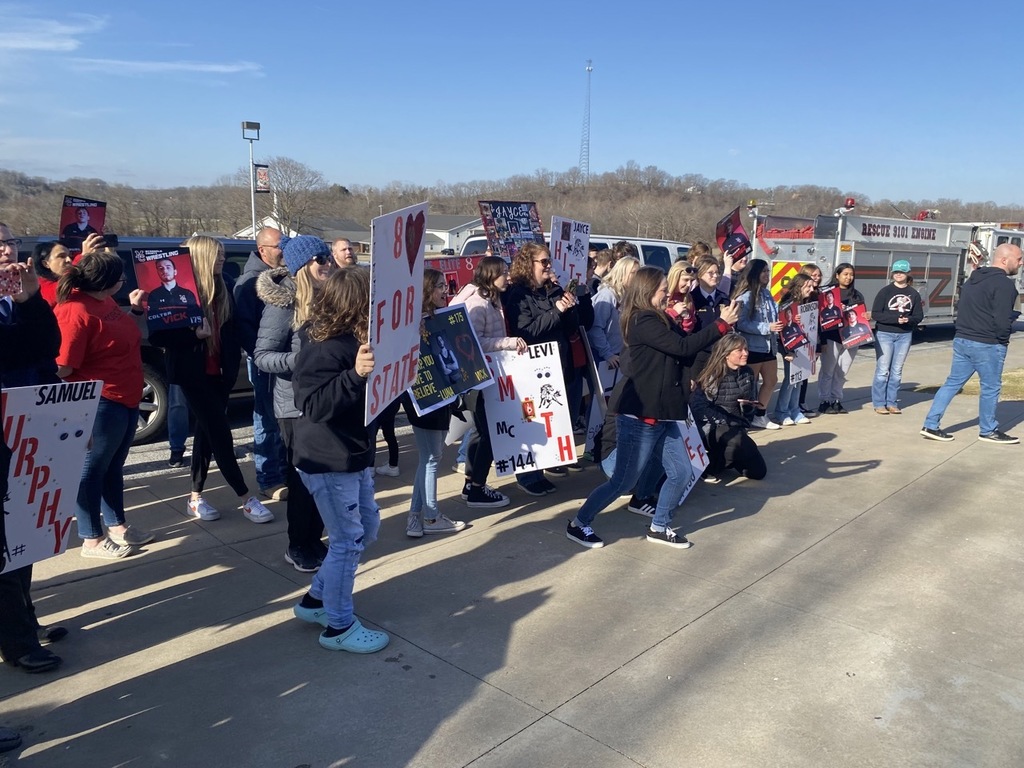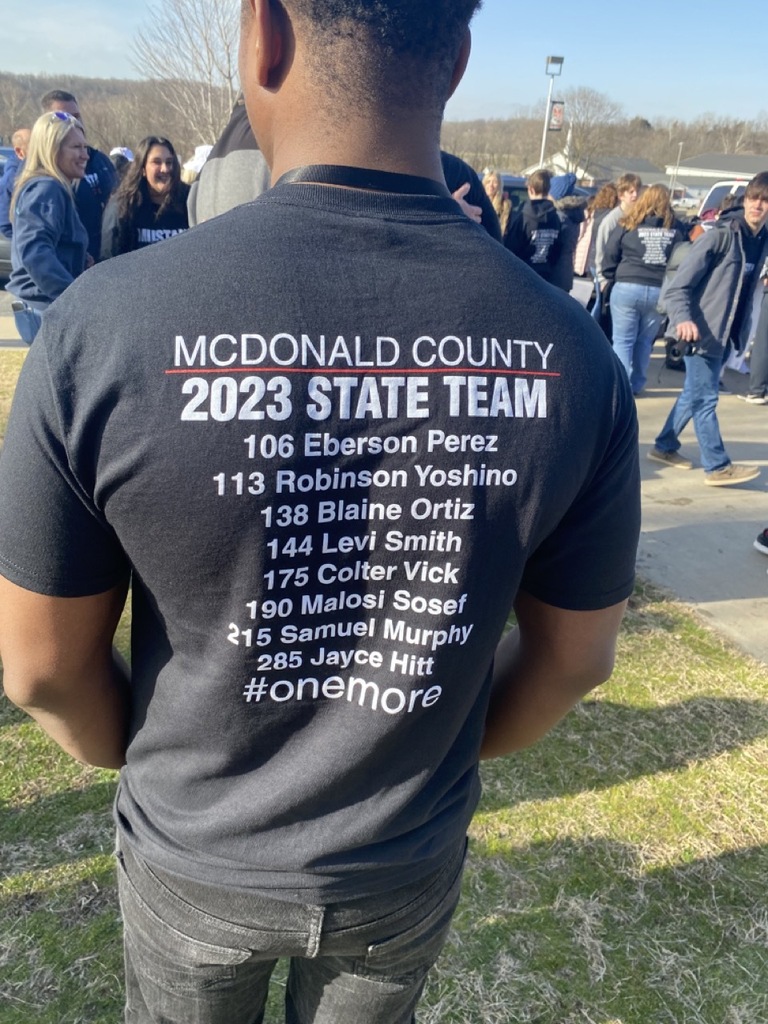 🌊 Diving deep into the study of sea creatures without leaving the dry ground. 🐠🐟🦞 🔬🦑🧑‍🔬 Dissection day in Mr. Putney's Zoology class at McDonald County High School found students taking advantage of the nice weather to go outside to examine squid! 😯 🔪 By dissecting a squid, our students are learning about its anatomy, including its organs, systems, and functions. They're also examining its unique adaptations, such as the beak, ink sac, and chromatophores. 🦐🧠 Not only are our students developing their dissection skills, but they're also building their scientific inquiry skills by formulating hypotheses, designing experiments, and drawing conclusions. 🤓 We're proud to offer our students these valuable learning experiences and can't wait to see the amazing things they'll accomplish! 🙌 Just another way McDonald County Schools - and its teachers - make a difference in every child, every day, whatever it takes! ❤️🖤 #McDonaldCountyHighSchool #ZoologyClass #SquidDissection #Anatomy #Adaptations #ScienceSkills #HandsOnLearning #Education #FutureScientists #MCR1 #WeAre1 📚🔍👨‍🔬👩‍🔬 🦑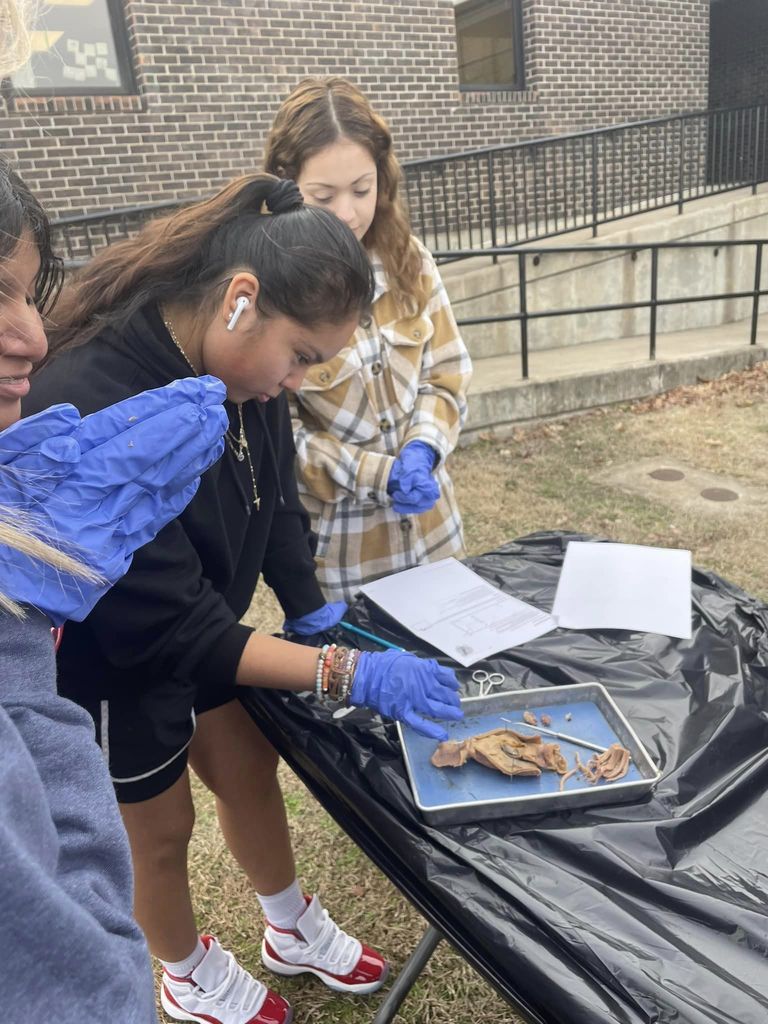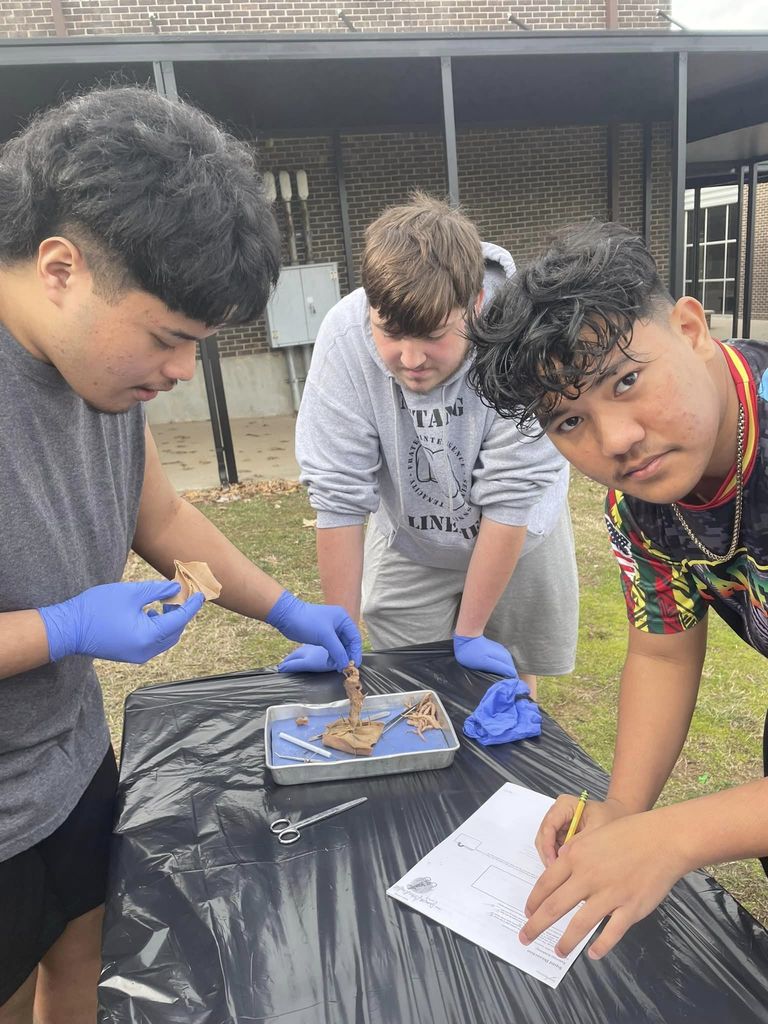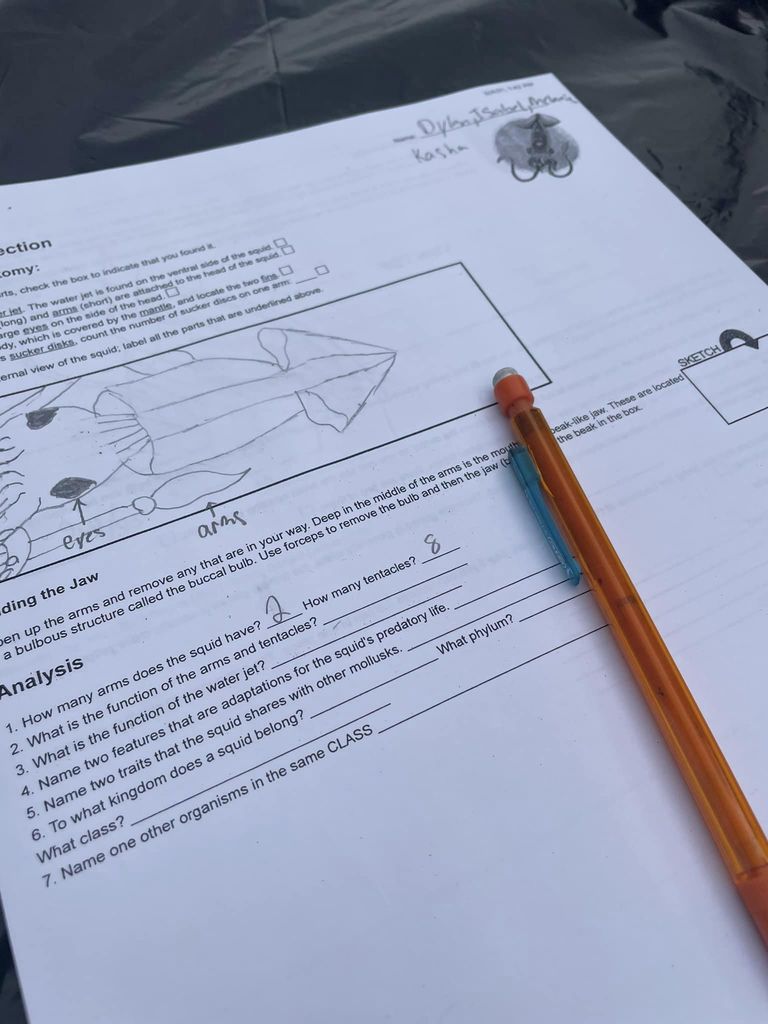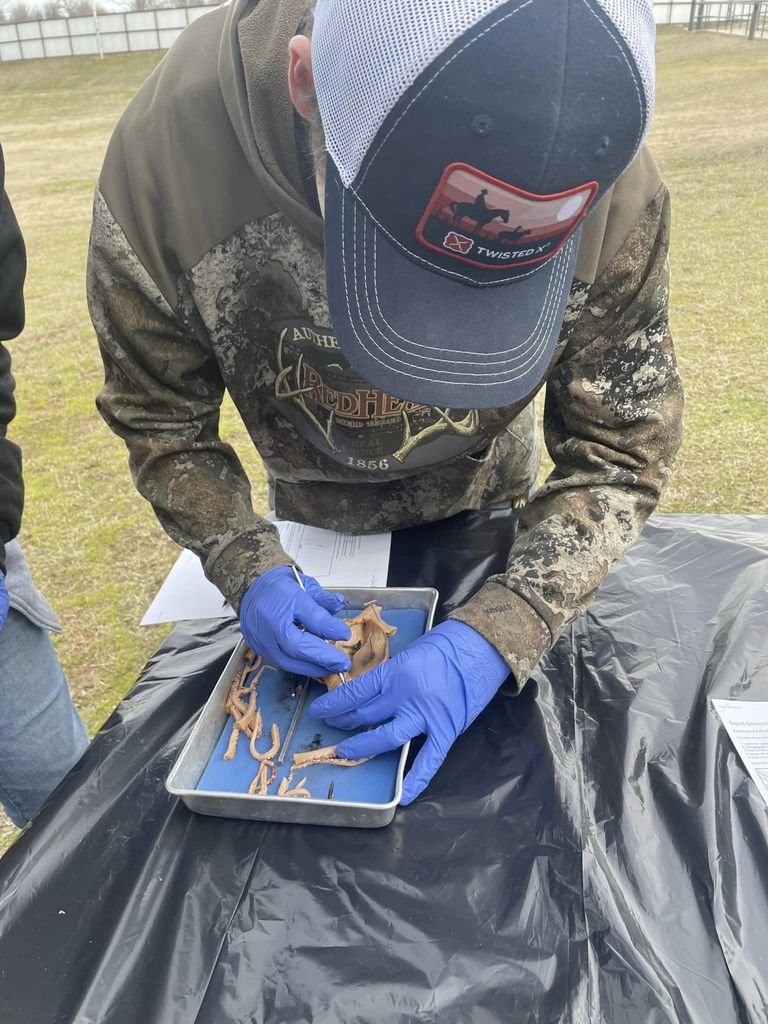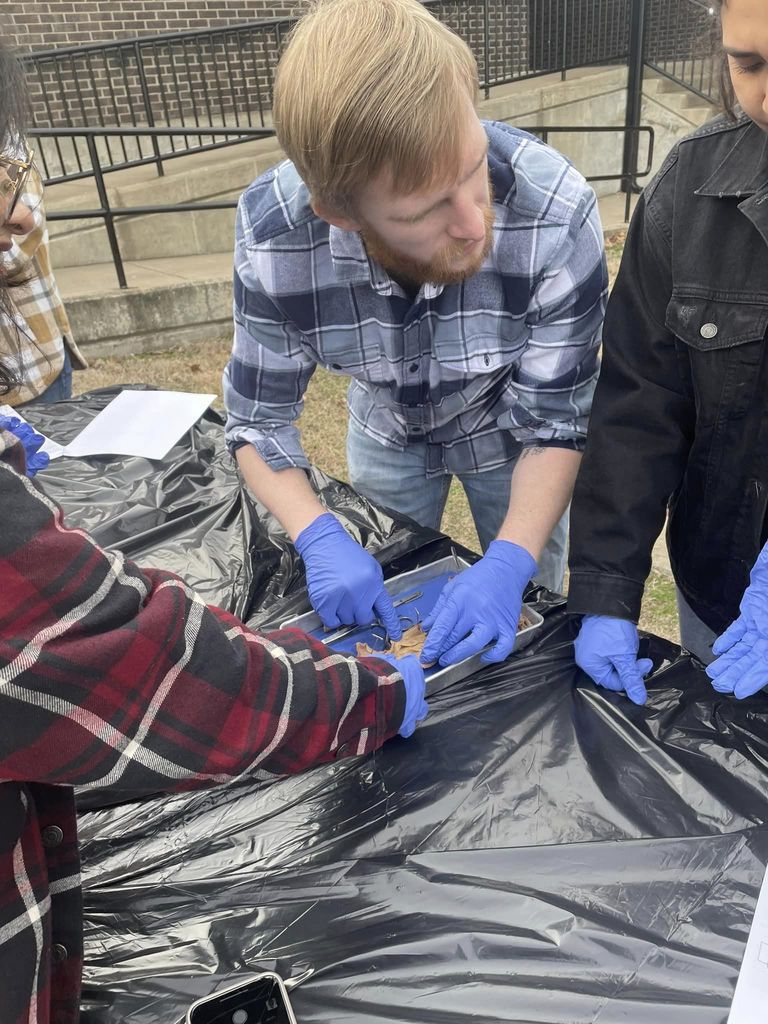 📣 How about a big shout-out to some real heroes in McDonald County Schools? 🦸💪 Wednesday, February 22 is National School Bus Driver Appreciation Day! 🎉🚌👏 With more than 420 square miles in the school district, our bus drivers travel hundreds of thousands of miles each year to get our students safely transported to and from school. 🙌🏫 To all our dedicated bus drivers, we want to say a big THANK YOU for everything you do. Your commitment to ensuring the safety and well-being of our students is truly valued and appreciated. 🙏❤️ Let's give a round of applause to all the hardworking and caring school bus drivers out there who make a difference in every child, every day, whatever it takes!! 🎉👏🚌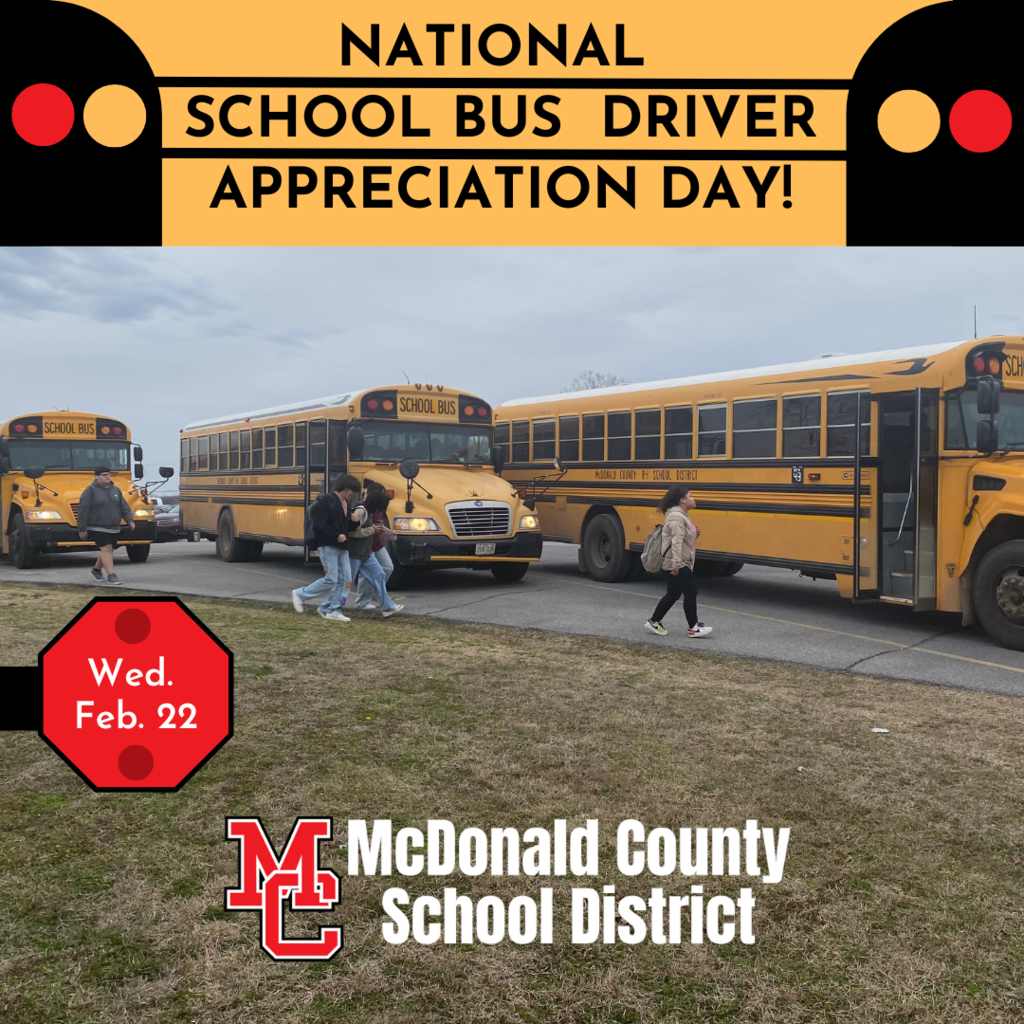 It's National School Resource Officer Appreciation Day! 🎉👮‍♀️👮‍♂️ 🗓️ Today, we celebrate and honor the incredible work of our SROs here in the McDonald County School District. From ensuring the safety and security of our students to serving as positive role models and building relationships within our community, our SROs go above and beyond in their line of duty. They work tirelessly to provide a safe and welcoming learning environment for our students and staff, and their dedication is truly appreciated.💪 So let's give a big shoutout and thank you to all of our amazing SROs for making a difference in every child, every day, whatever it takes! 🙌👏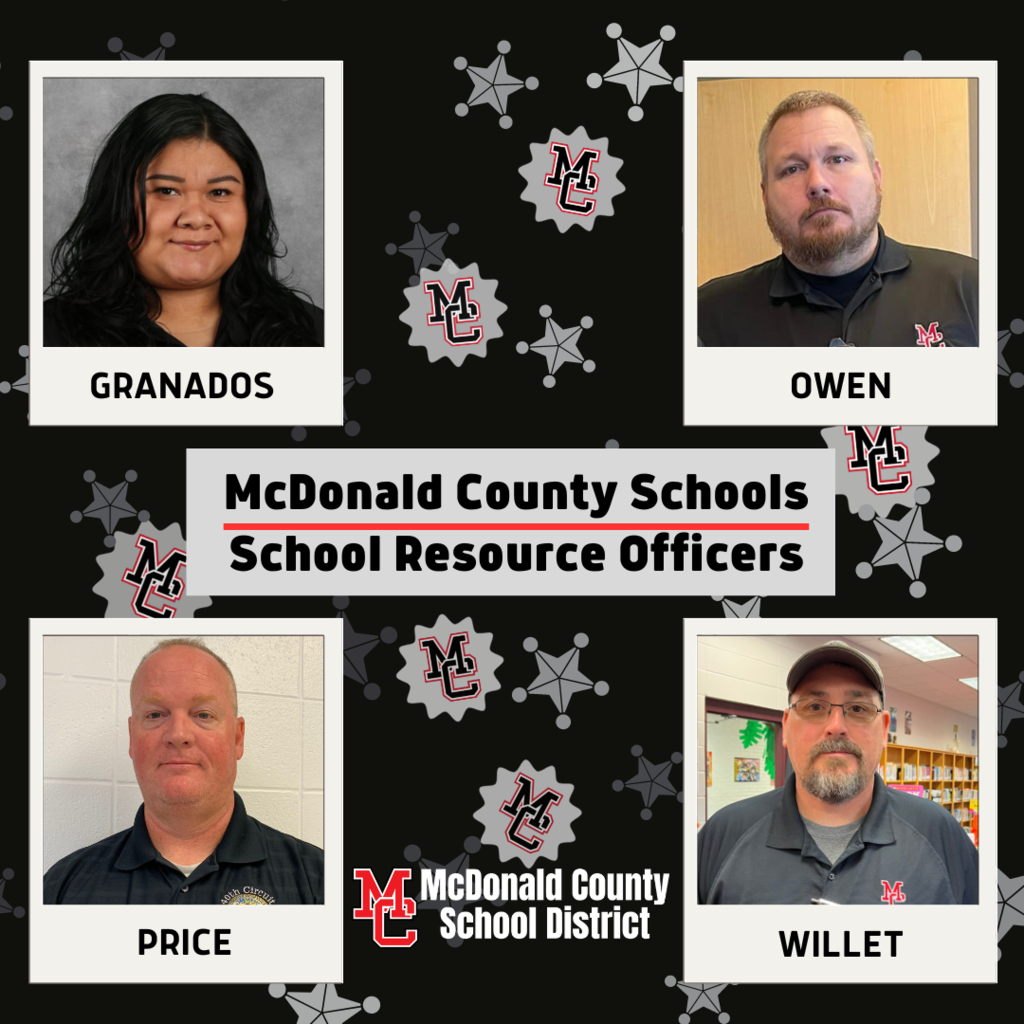 💗 We're ready! 💕 💘 Hearts cut and glued. 💘Cards made with help from high school friends. 💘 Balloons filled and delivered. All across the district, our students are "valentined" up! 🫶 We hope you are too! 💓 Happy Valentine's Day from your friends at McDonald County Schools! #HappyValentinesDay #Balloonsfilled #CardsMade #Heartscutandglued #McDonaldCountySchools #MCR1 #WeAre1 #BeMine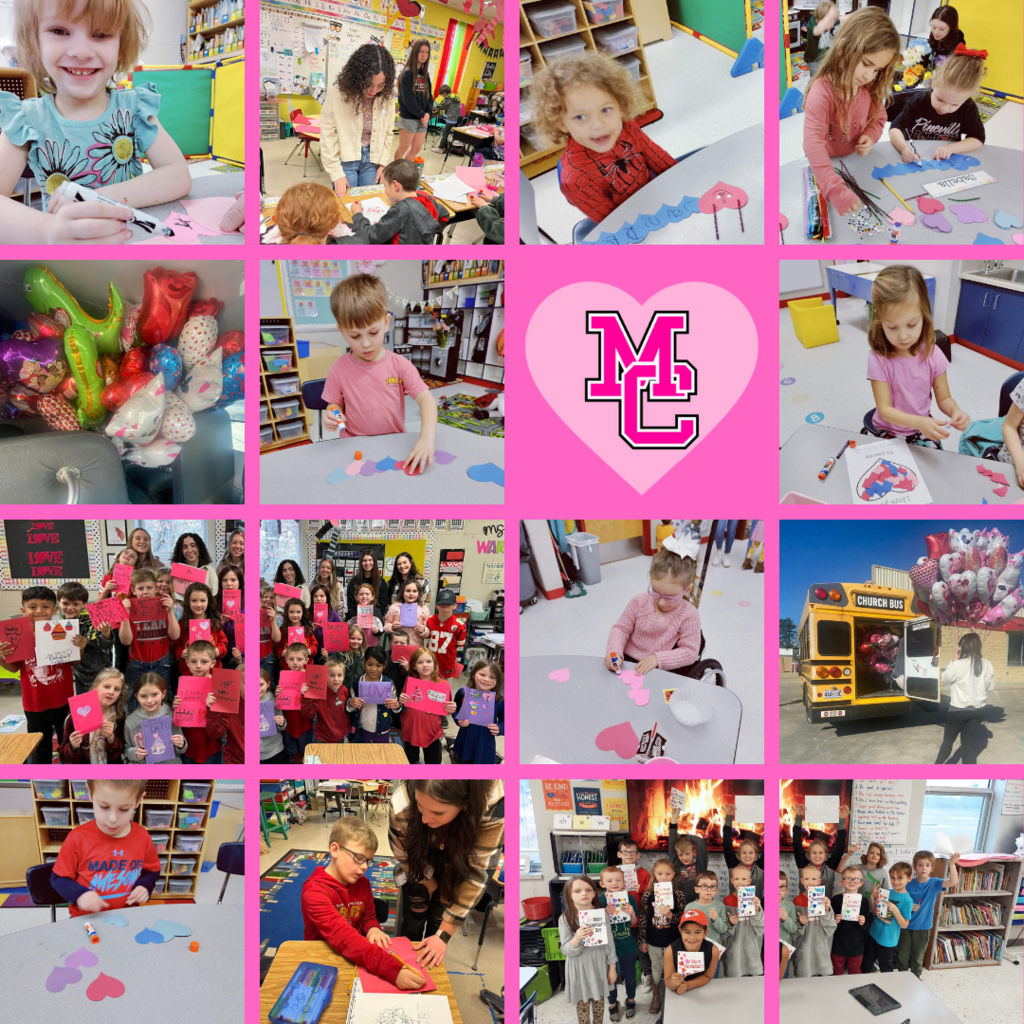 Congratulations to all the amazing candidates and attendants of the 2023 MCHS Basketball Homecoming! 🏀🎉 👑 Queen Candidates are: Leia Bryan, Megan Elwood, and Analisa Ramirez. 👑 King candidates are: Cross Dowd, Weston Gordon, and Dalton McClain. Attendants are: Freshman Class - Tatym Trudeau and JP Clarkson. Sophomore Class - Jaylee Brock and Hayden Lett. Junior Class - Carlee Cooper and Cory Eastburn. 👏 You all deserve to be celebrated, cheers to your hard work and dedication! Find out who wins the crown at the homecoming ceremonies on Friday, Jan 13 at 6:15 pm. And be sure to come out and cheer on the Mustangs as they take on the Seneca Indians! Let's make it a night to remember!🎉🎊 Go MC!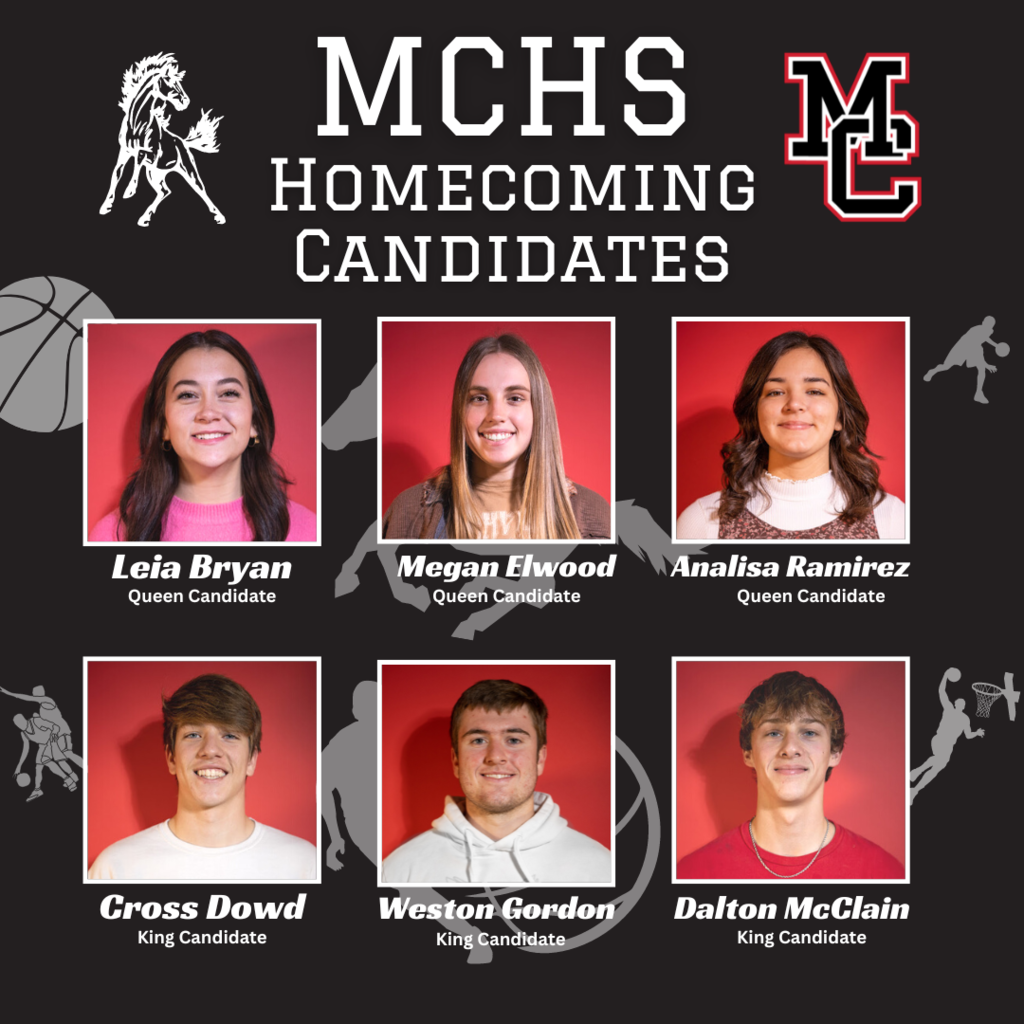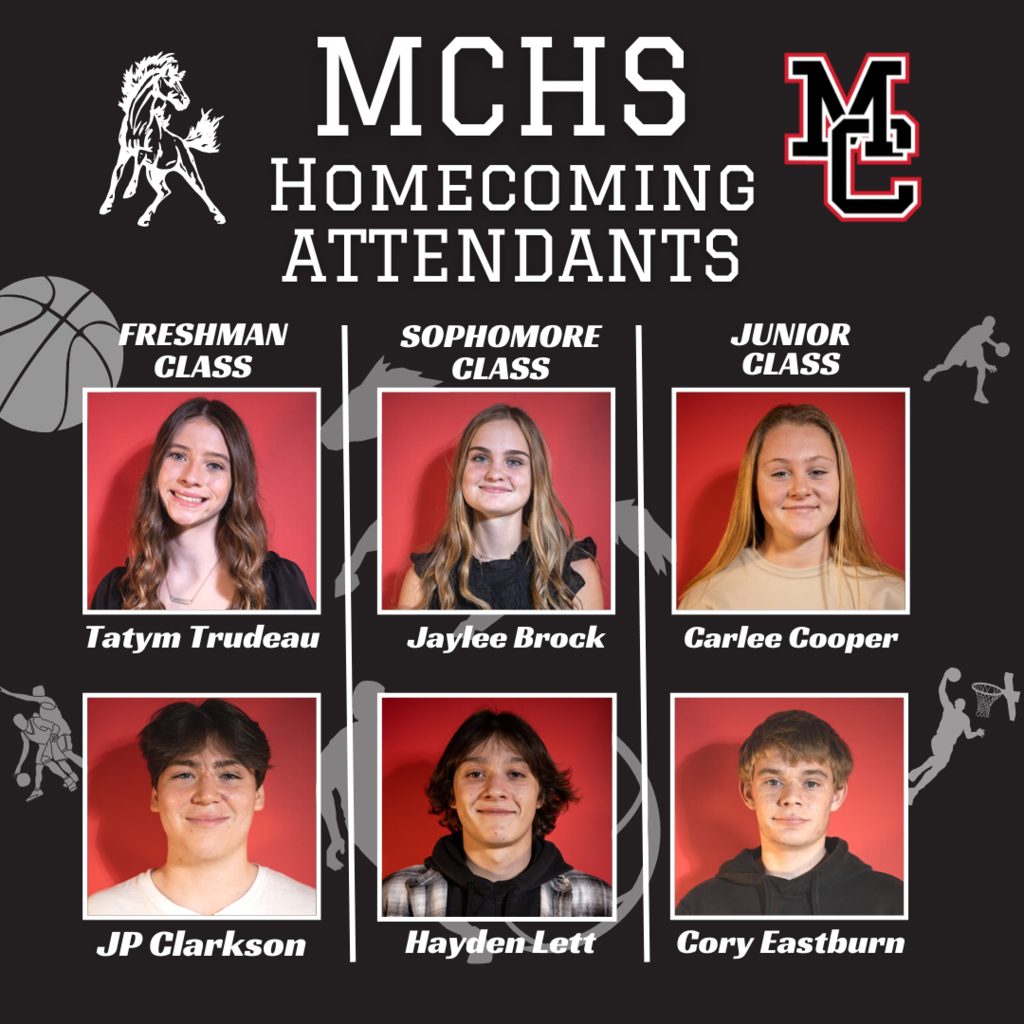 Good afternoon Mustangs! Happy New Year! I hope you will take some time to reflect on the past semester and set some goals for this upcoming semester as well. Please remember a few things as we get ready to go back to school on Wednesday. First school attendance is important to your success. The F list and the at risk attendance list go hand in hand each week.It is very hard to learn and keep up on assignments when you are absent. If you miss more than 9 days in a semester then you are below the 90% standard that the state has set. Please try to make every effort to be at school when you are healthy. Second, tutoring is available M-Th after school. If you are struggling please plan to stay and get the extra help you need to help you be successful. Third, dress code. School is your job. Come dressed for success .Pajamas are not acceptable except on dress up days. If you need help finding acceptable clothing we have resources to help you. Just go see Mrs. Erica in room 303 and she will hook you up! I hope you have a great rest of your day and I am looking forward to seeing you on Wednesday when students return to school. ~ Mrs. Brewer

Good evening Mustangs! Going into this Thursday and Friday it looks like the weather could get serious. If you are in a situation where you have no heat and need resources please message the high school Facebook page and we will do our best to meet your need. We need to look out for each other so don't be afraid to reach out! Enjoy the rest of your evening!

If you need to pay for &/or pick up a pallet project you purchased you may do so at MCHS this week M-W between 7 AM and 1 PM. Come to the side door on the south side of the building and knock! Thank you for your support for our kids and their creativity!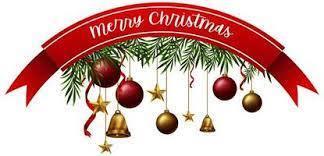 Hey Mustangs! We are inviting you to the High School this week on March 1st or March 3rd for Spring Parent Contact Nights from 530-8PM. We will have dinner provided both nights. Chili and cinnamon rolls on the 1st and a sub sandwich bar on the 3rd. Come see your child's teachers and check on their academic progress this year. Ask questions about what classes they need for next year and get advice on what they should take. If you have a Senior, ask questions about graduation or about job placement or college admissions. For incoming Freshmen these are your enrollment nights. Anderson, Pineville and Rocky are on the 1st and SWC, Noel and White Rock are on the 3rd- both nights are in the PAC from 5:30-6:30. You can also tour the high school, eat dinner, meet the teachers, find out about clubs and activities and get comfortable with MCHS.

MCHS Announces Spring Parent Conference Nights! Freshman Enrollment is March 1st and 3rd. We would like to invite ALL parents to come by the building - chat with your child's teachers, eat dinner, and give us some feedback as we begin the last quarter of this school year.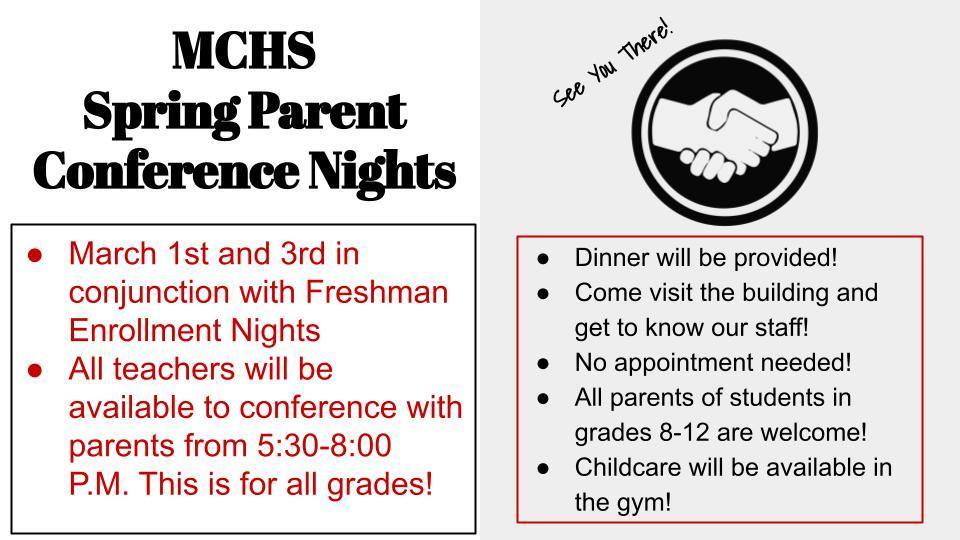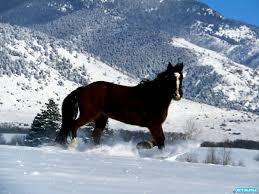 Put your hats on!! Parents and friends... We're partnering with the McDonald County Sheriff's Department to help those in need this Christmas Season. 🎄 The Department's The Shop with a Hero program is raising money to buy Christmas gifts for children whose families may not be able to provide them this year. They have a goal of helping 200 families. Please help us raise money for this wonderful program by letting your student wear a hat 🧢 to school with a $1 donation on Wednesday, December 1st. This applies to all schools and all campuses. Let's show how much we care for every child, every day, whatever it takes this Holiday Season! 💕 🤲