🎉🎉CELEBRATING 🎉🎉 four McDonald County student-athletes for signing their letters of intent to play for area colleges! Teammates, friends, and family members gathered in the McDonald County High School gym to congratulate the group as they made public their decisions on their future college careers. 🏈 Jack Parnell will be taking to the football field at Benedictine College in Atchinson, KS. 🤼‍♂️ Blaine Ortiz will be wrestling at Missouri Valley College in Marshall, MO. ⚾️ Cross Dowd will be playing baseball at Coffeyville Community College in Coffeyville, KS. ⚾️ Isaac Behm will also be attending Coffeyville Community College in Coffeyville, KS, to play baseball. 💪🏼We couldn't be more proud of these talented young men and can't wait to see what the future holds for them! 🔥 #McDonaldCountySports #CollegeBound #StudentAthletes #FutureStars #MCSCelebrates #AthleticSuccess #FutureCollegeAthletes #MCR1 #WeAre1 #BenedictineCollege #MissouriValley #CoffeyvilleCommunityCollege 💪🏽🎓🥇💥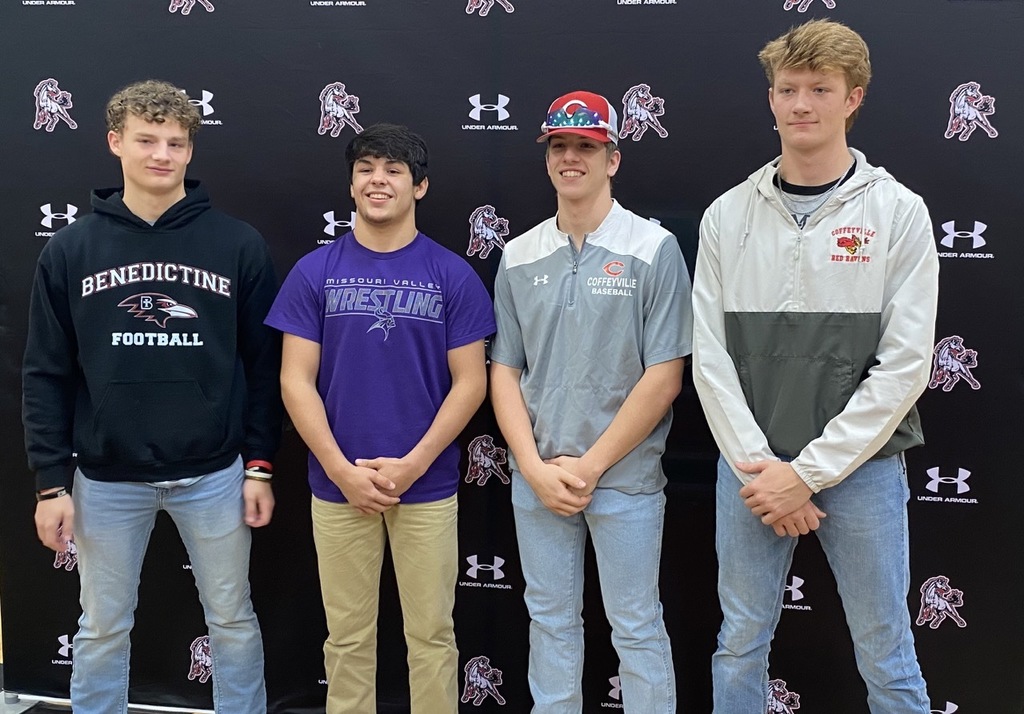 🔴 🚨 Important announcement from the McDonald County School District: 🏮 ⚠️🌨️❄️ Many roads across the county are still slick and hazardous, so for the safety of students and staff all McDonald County Schools will be closed on Friday, February 3. 🚫 This is NOT an AMI day. No schoolwork is required today. ⛔📚 🫵 Stay safe and stay warm! 🔥❄️ #McDonaldCountySchools #WinterWeather #SchoolClosing #OnceAgain #NoSchoolwork #MCR1 #StaySafeStayWarm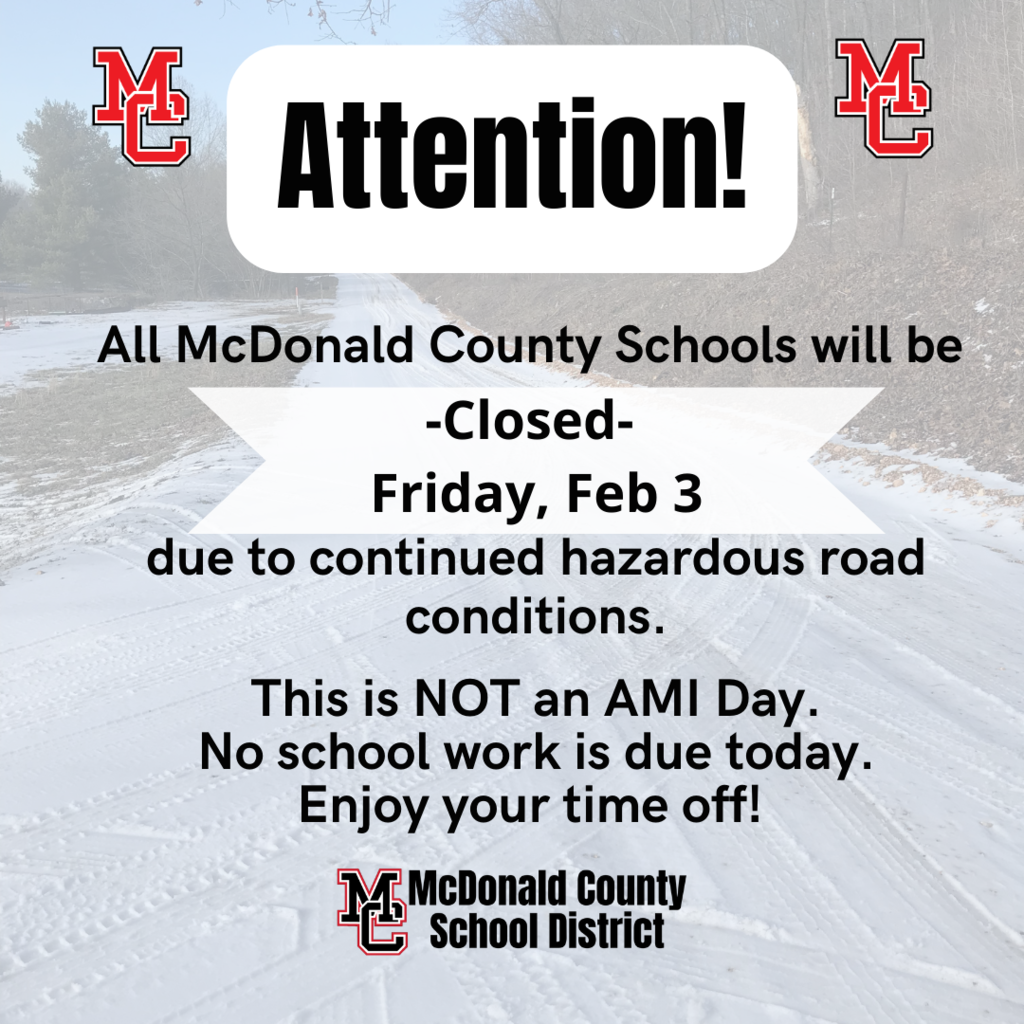 ➡️⛔️ Important announcement from the McDonald County School District: 🏮 💥 🌨️❄️ Many roads across the county are still slick and hazardous, so for the safety of students and staff all McDonald County Schools will be closed on Thursday, February 2. 🚫 📚 This will be AMI Day 5. 5️⃣🖐️ Students, please follow the AMI procedures given by your teachers. 🧑‍🏫 🫵 Stay safe and stay warm! 🔥❄️ #McDonaldCountySchools #WinterWeather #SchoolClosing #OnceAgain #AMIDay5 #MCR1 #StaySafeStayWarm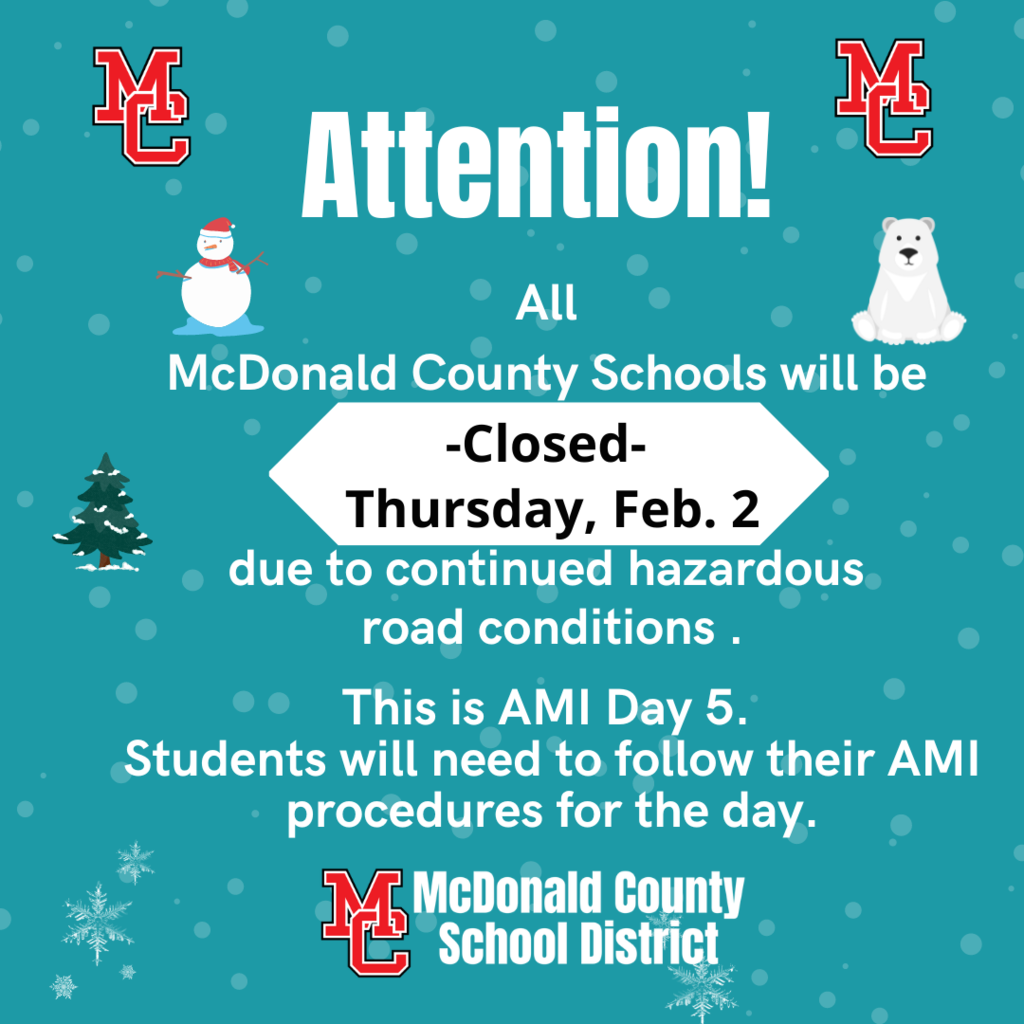 📣 A big shoutout to our awesome maintenance and custodial crews with McDonald County Schools! 💪 The team is hard at work clearing steps, scraping sidewalks, and pushing snow and ice off the parking lots at our school across the county. We caught up with a couple of maintenance workers at the McDonald County High School parking lot as they cleared the ice pack. 🚜🧊 🙏 Thank you all big time for doing your best to battle the winter weather so McDonald County Schools can make a difference in every child, every day, whatever it takes! ❤️🖤 #MCR1Grateful #SnowWarriors #MCR1SafetyFirst #McDonaldCountySchools #ThankYou #MaintenanceHeroes 💕🧹🚜❄️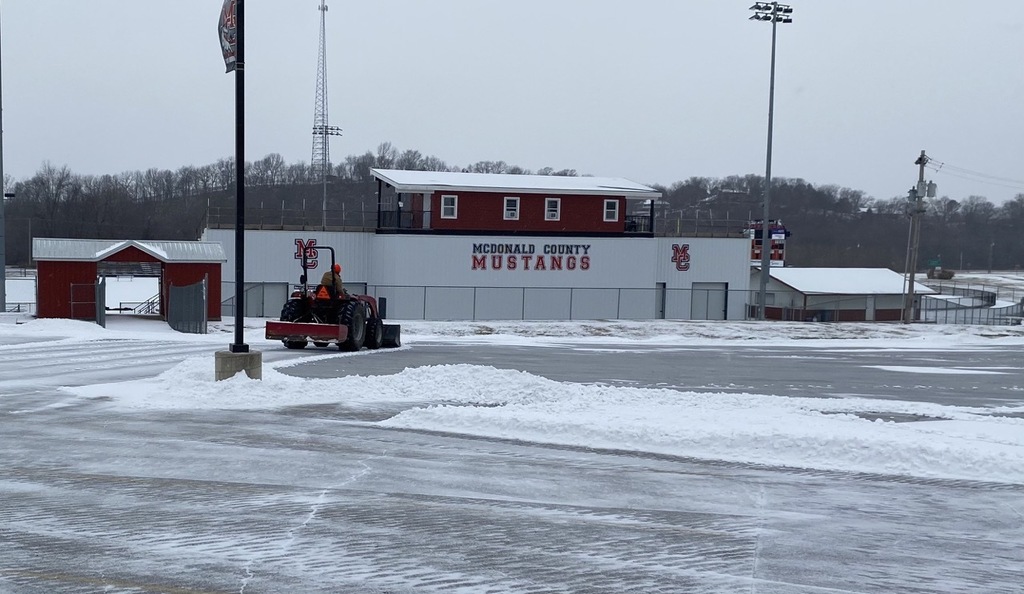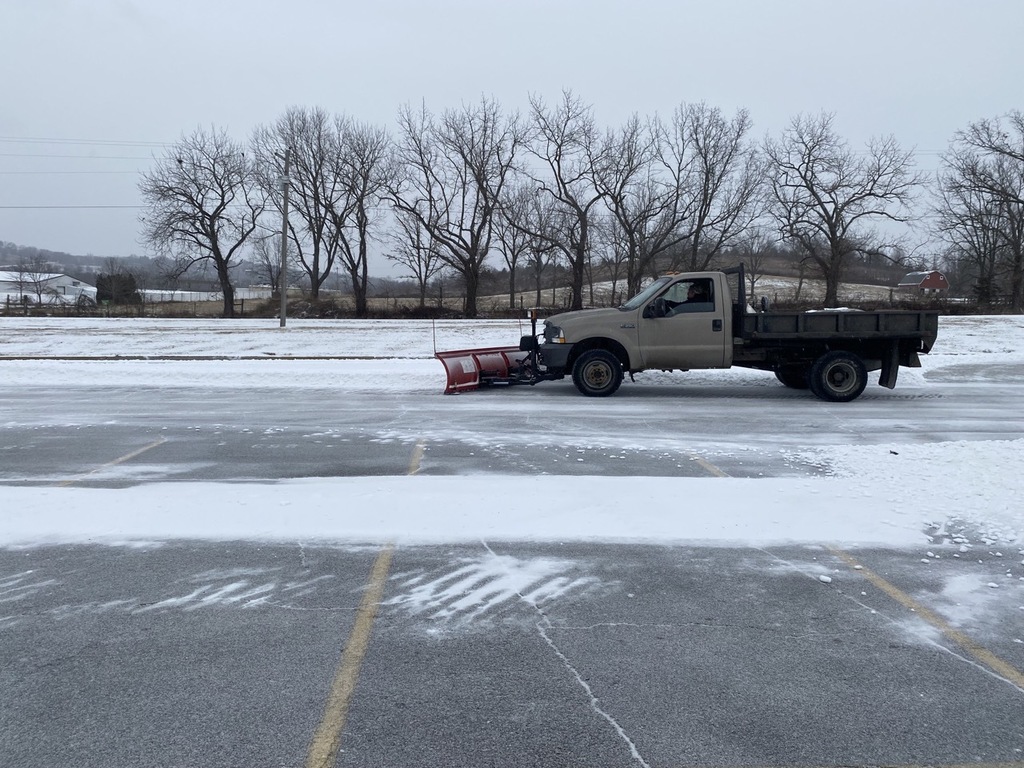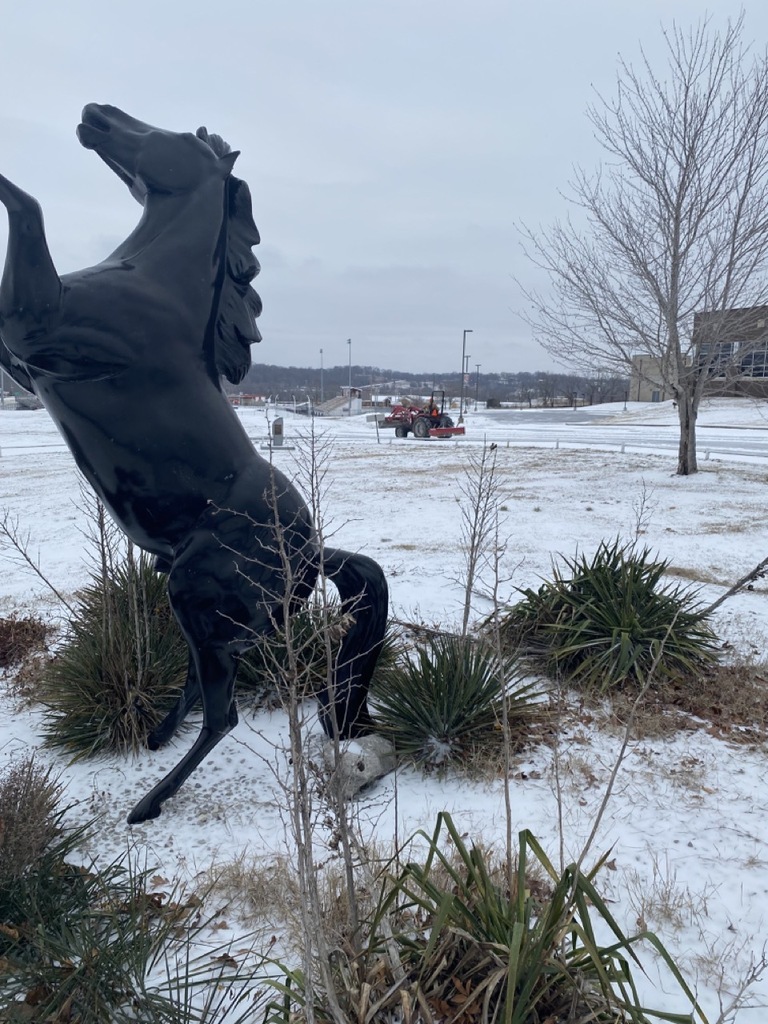 💥💥 Important announcement from the McDonald County School District: 🏮 ⚠️🌨️❄️ Many roads across the county are still slick and hazardous, so for the safety of students and staff all McDonald County Schools will be closed on Wednesday, February 1. 🚫 📚 This will be AMI Day 4. 4️⃣ Students, please follow the AMI procedures given by your teachers. 🧑‍🏫 🫵 Stay safe and stay warm! 🔥❄️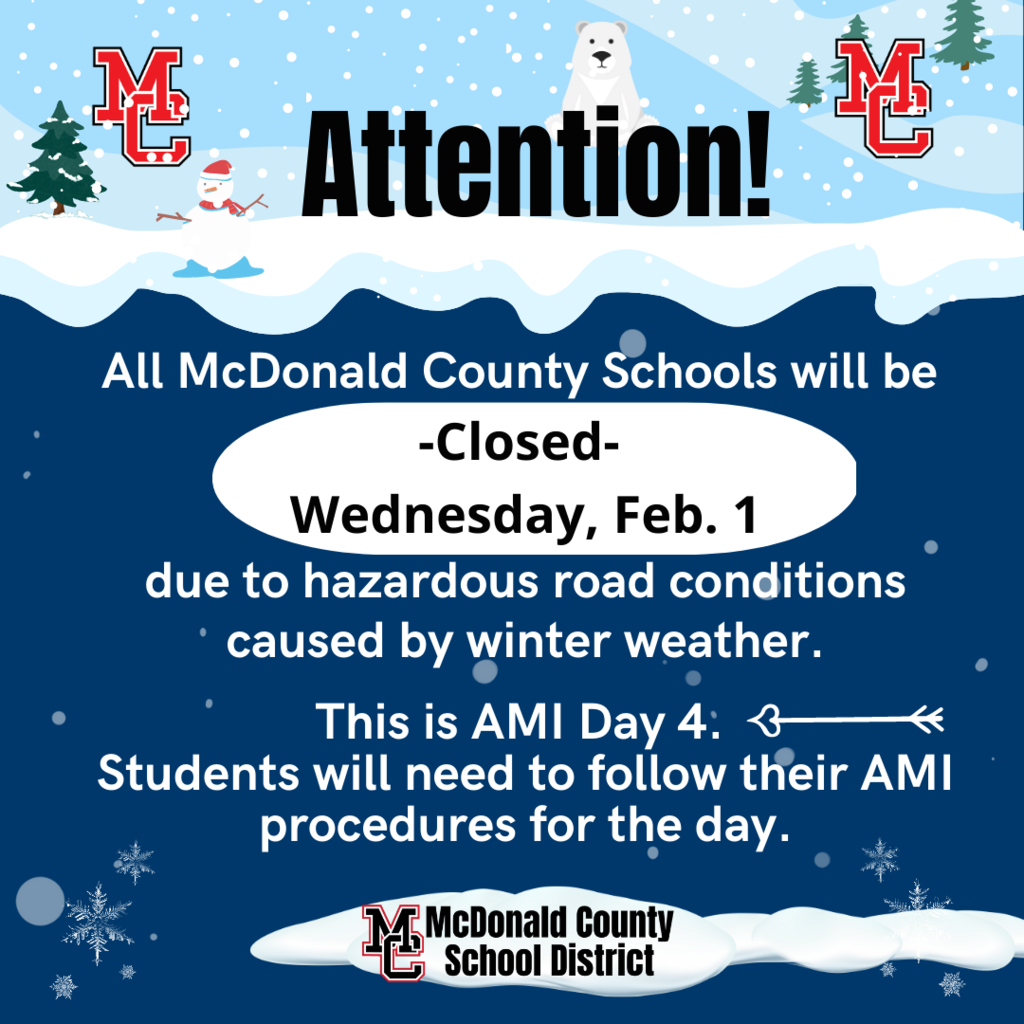 🚨 🌨️❄️Important announcement from the McDonald County School District: 🏮 ⚠️ Due to hazardous road conditions caused by winter weather, all McDonald County Schools will be closed on Tuesday, January 31. 🚫 📑 This will be AMI Day 3. Students, please follow the AMI procedures given by your teachers. 📚 Stay safe and stay warm! 🔥❄️

🚫❄️Important announcement from the McDonald County School District: ⚠️ Due to hazardous road conditions caused by winter weather, all McDonald County Schools will be closed on Monday, January 30. This will be AMI day 2. Students please follow the AMI procedures given by your teachers. 📚 Stay safe and stay warm! 🔥❄️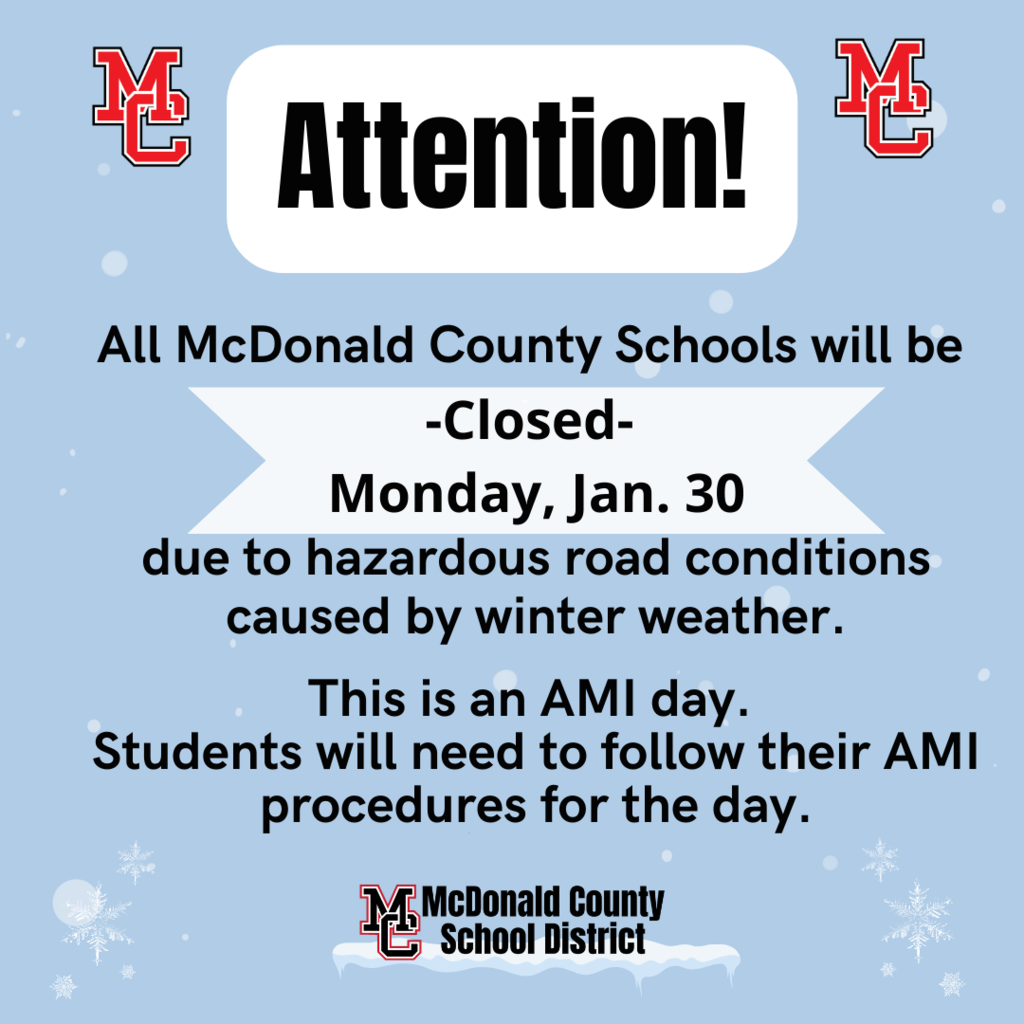 🌨❄️ No snow? No problem! 👍 Even before this week's snow, the students at Southwest City Early Childhood classes got creative with their winter learning! 📚 The students used shaving cream ☁️ to create a snowy sensory experience on their tables and practiced writing their names, shapes, numbers, and letters in the "snow." Besides being a lot of fun, the activity: ❄️ Provides a unique sensory experience for the students, allowing them to explore and experiment with writing in a different way. ❄️ Helps improve their fine motor skills and hand-eye coordination. ❄️ Can be a good way for students to practice writing in a fun, low-pressure environment before moving on to more traditional writing tools such as pencils and pens. ➕ Bonus: no cold hands or noses! 👃🥶 Just another way McDonald County Schools are making a difference in every child, every day, whatever it takes! ❤️🖤 #EarlyChildhoodEducation #CreativeLearning 📝 #SensoryLearning 🧒 #SouthwestCityEarlyChildhood #LearningThroughPlay #NoSnowNoProblem #McDonaldCountySchools #MCR1 #WeR1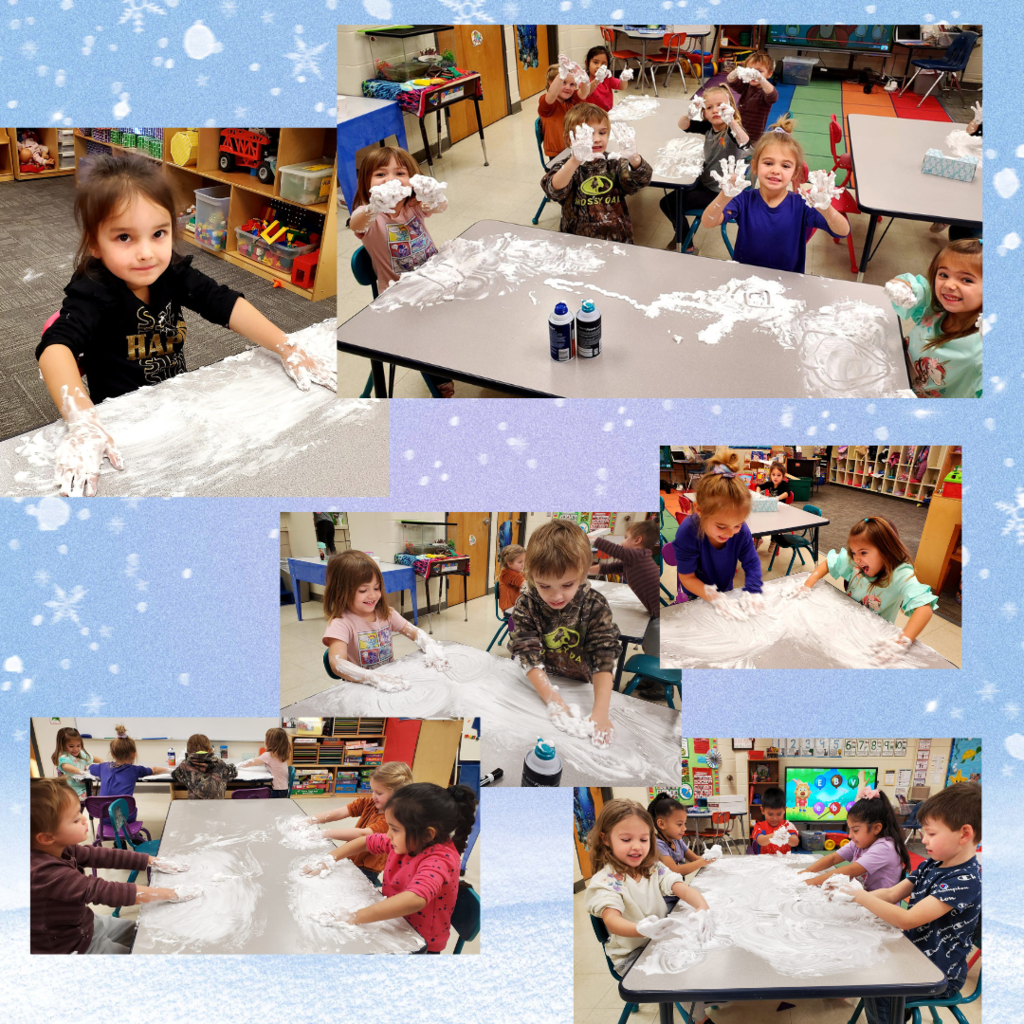 🚫❄️Important announcement from the McDonald County School District: ⚠️ Due to hazardous road conditions caused by winter weather, all McDonald County Schools will be closed on Wednesday, January 25th. This will be an AMI day, students please follow the AMI procedures given by your teachers. 📚 Stay safe and stay warm! 🔥❄️ #McDonaldCountySchools #WinterWeather #SchoolClosing #AMIDay #MCR1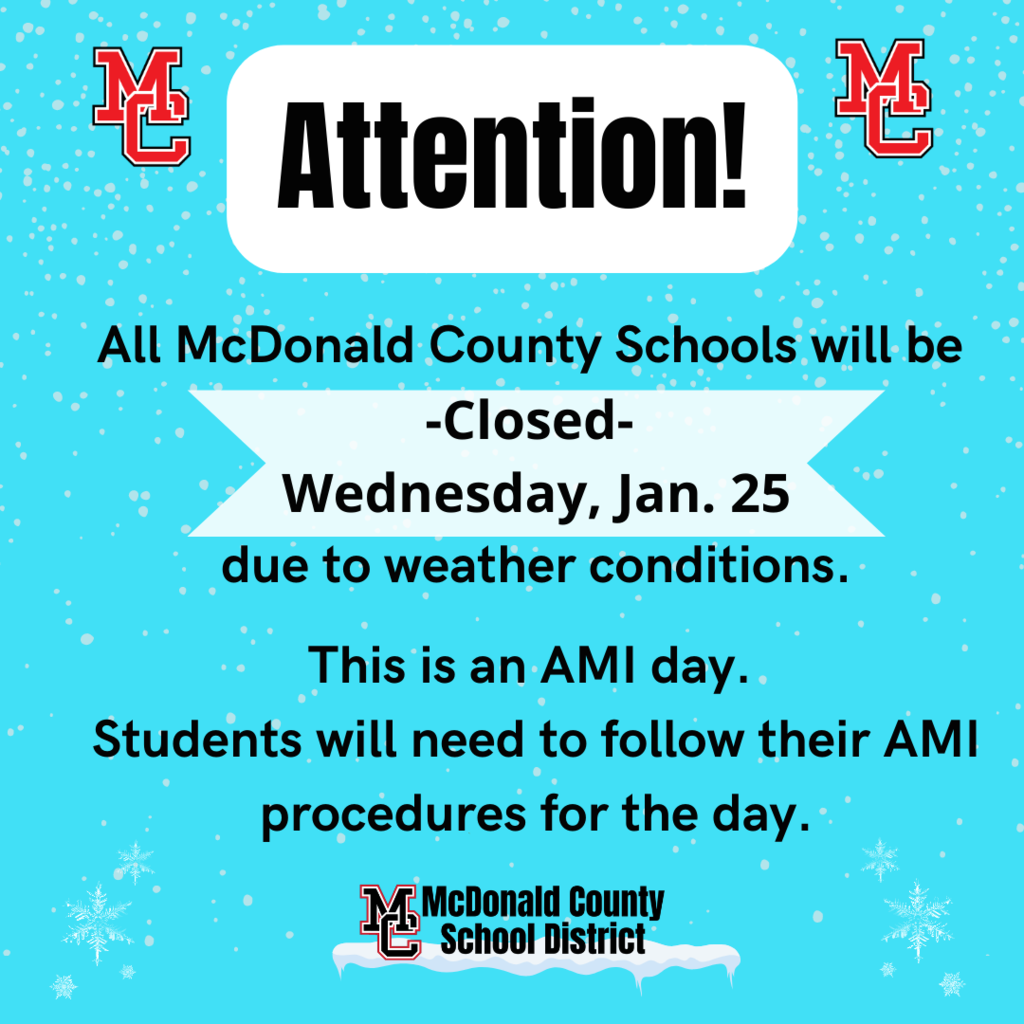 Due to the incoming winter weather, All McDonald County Schools will be dismissing early at 12:50 pm today, Tuesday Jan 24. We want to make sure our buses are able to get students home safely and everyone can get home before the winter weather hits. Stay safe and stay warm.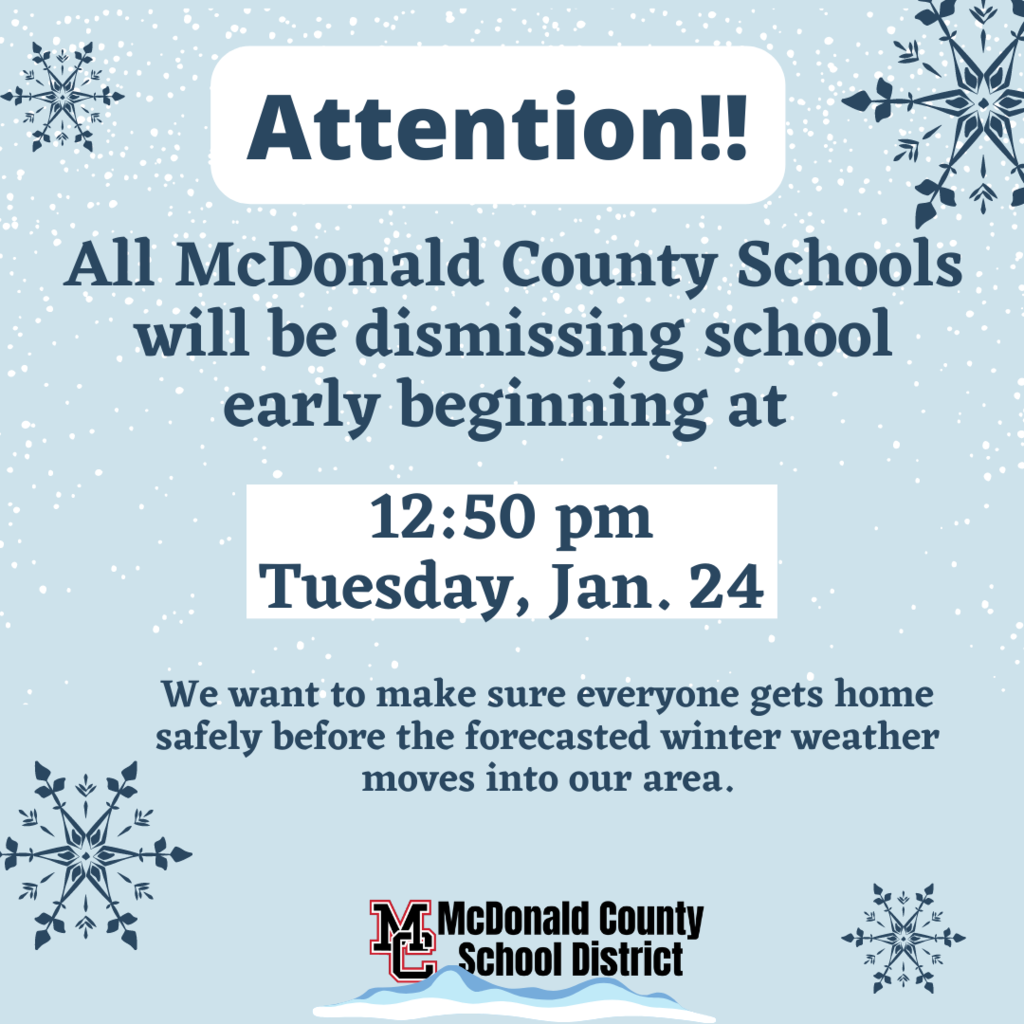 Congratulations to all the amazing candidates and attendants of the 2023 MCHS Basketball Homecoming! 🏀🎉 👑 Queen Candidates are: Leia Bryan, Megan Elwood, and Analisa Ramirez. 👑 King candidates are: Cross Dowd, Weston Gordon, and Dalton McClain. Attendants are: Freshman Class - Tatym Trudeau and JP Clarkson. Sophomore Class - Jaylee Brock and Hayden Lett. Junior Class - Carlee Cooper and Cory Eastburn. 👏 You all deserve to be celebrated, cheers to your hard work and dedication! Find out who wins the crown at the homecoming ceremonies on Friday, Jan 13 at 6:15 pm. And be sure to come out and cheer on the Mustangs as they take on the Seneca Indians! Let's make it a night to remember!🎉🎊 Go MC!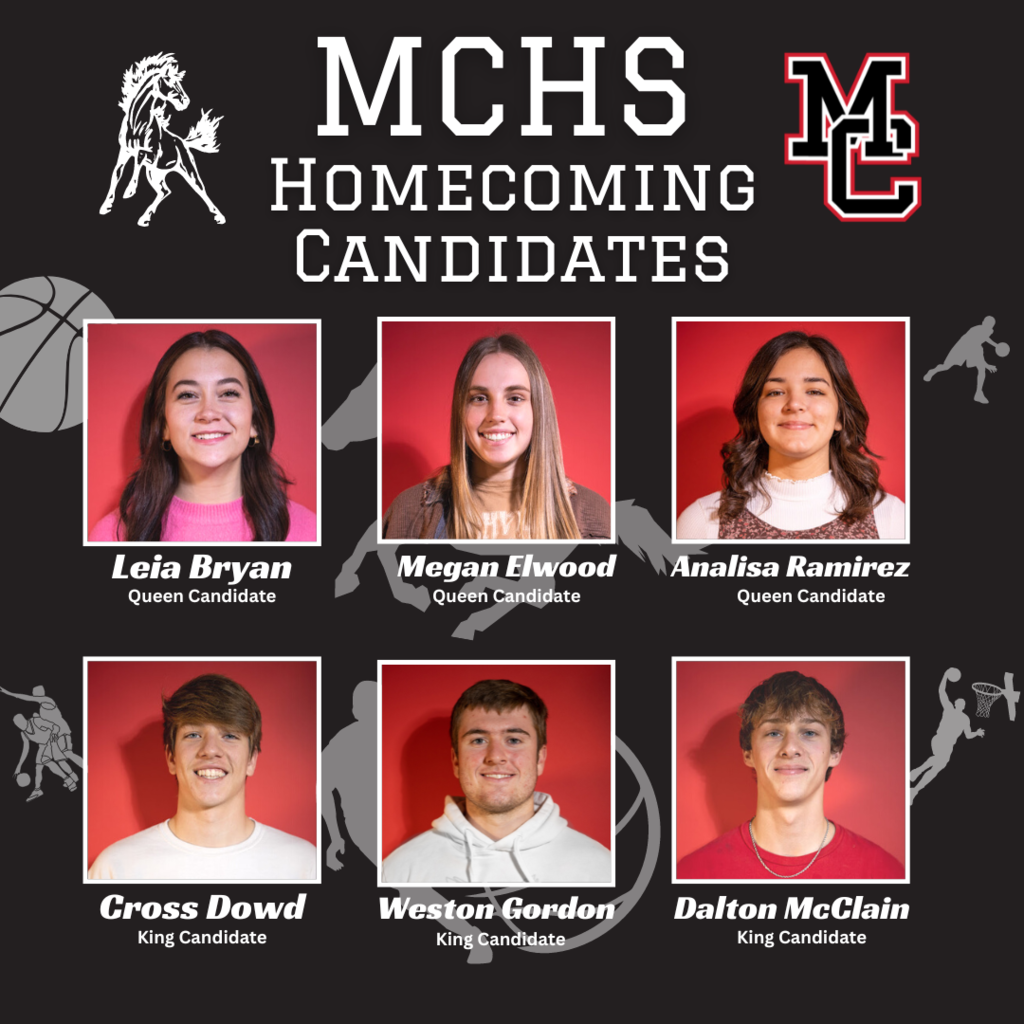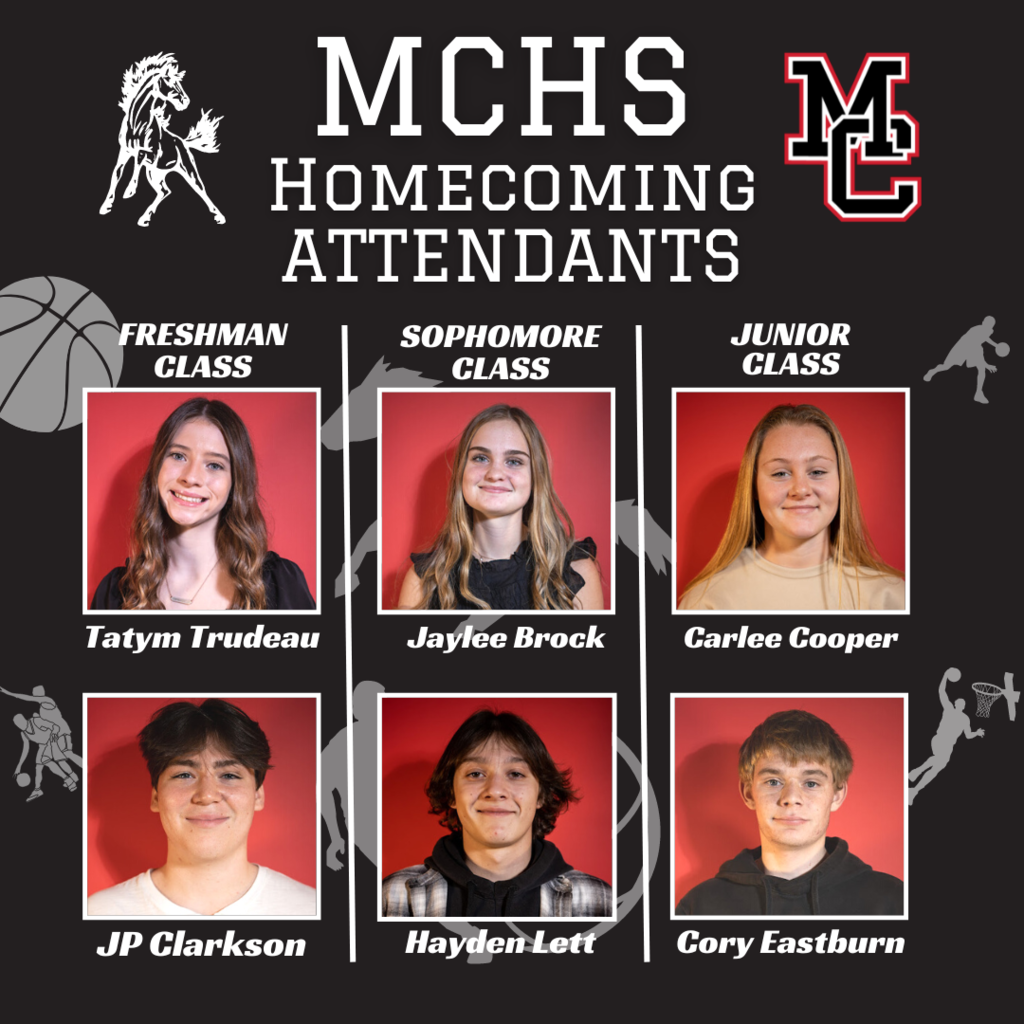 🎉 What an amazing experience for McDonald County High School business students! 🎉 They were invited to attend the opening of the newest Airship Coffee location in Bentonville before it officially opened to the public. 😲 💡 Airship company trainers are working with the students as they begin to open the Student Chamber Coffee Shop, River Blend Coffee Company, on the Pineville square. ☕ This newest Airship location is in the Ledger building, the first-ever bikeable business building with bicycle access to all six floors! 🚲 The students were also able to tour that building and learn more about co-working spaces. A huge thank you to the team at Airship for hosting them and sharing your expertise. 🙏 Can't wait to see what great ideas the students bring back! 💪 Just another way McDonald County Schools are making a difference in every child, every day, whatever it takes! ❤️🖤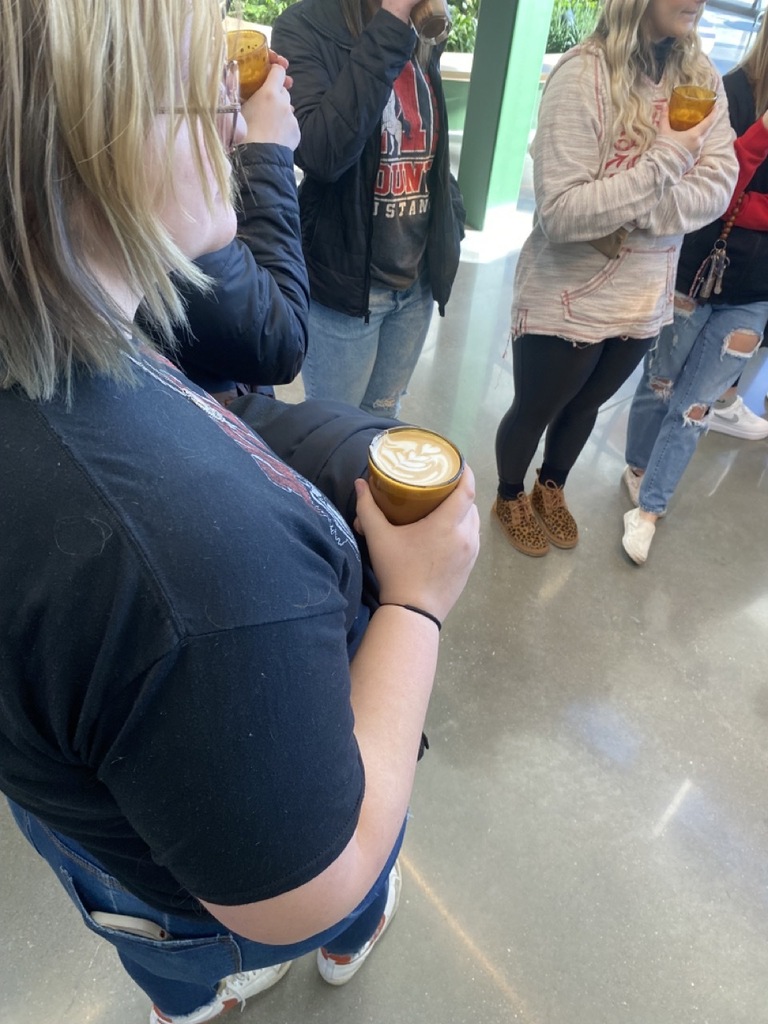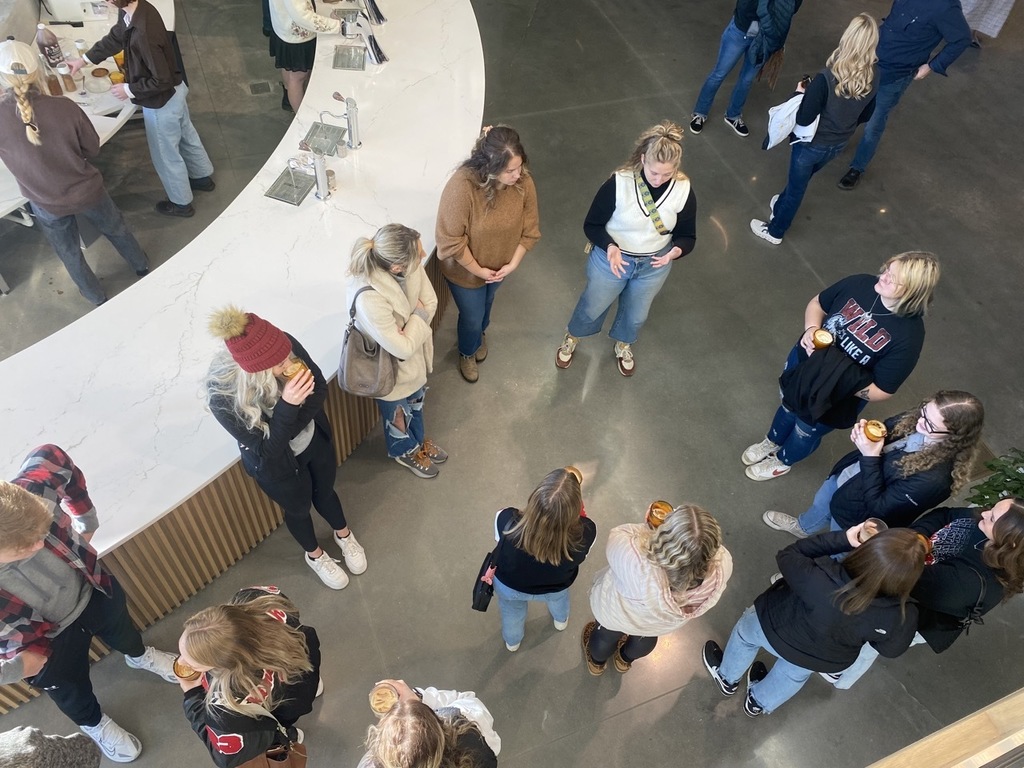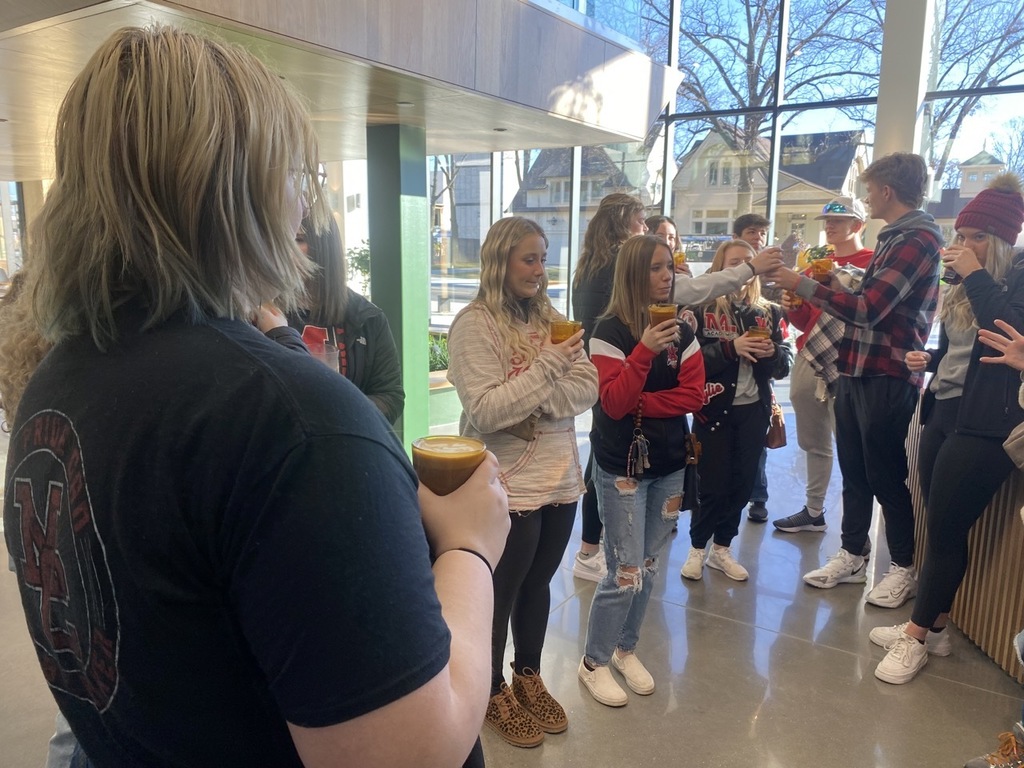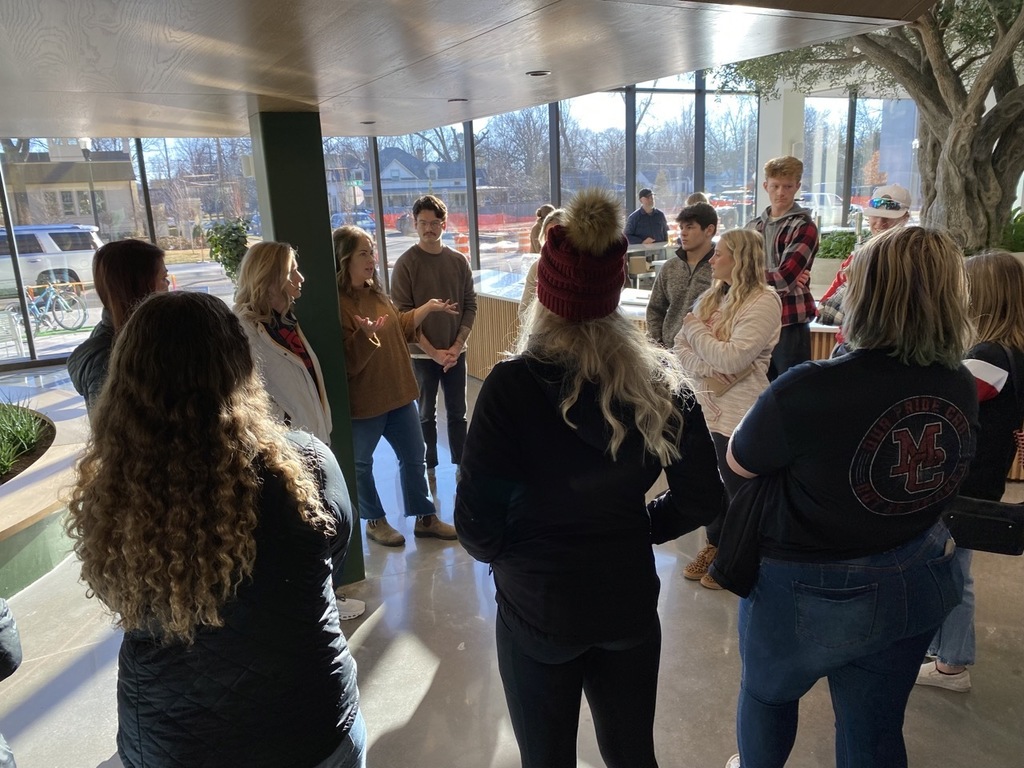 🧑‍🏫 Our teachers are kicking off the new year by hitting the books 📚 to help students succeed. ➡️ They've been using the last two days before students return to class to catch up on the latest teaching methods and curriculum updates. School leaders say this training provides teachers with the tools and resources they need to succeed in the second semester and beyond. That will help students succeed as well. 👍 Students return to classes to hit the books on Wednesday, January 4. 🏫 Just another way McDonald County Schools are making a difference in every child, every day, whatever it takes! ❤️🖤 #GoMC #WeAreMacCounty #TrainingForSuccess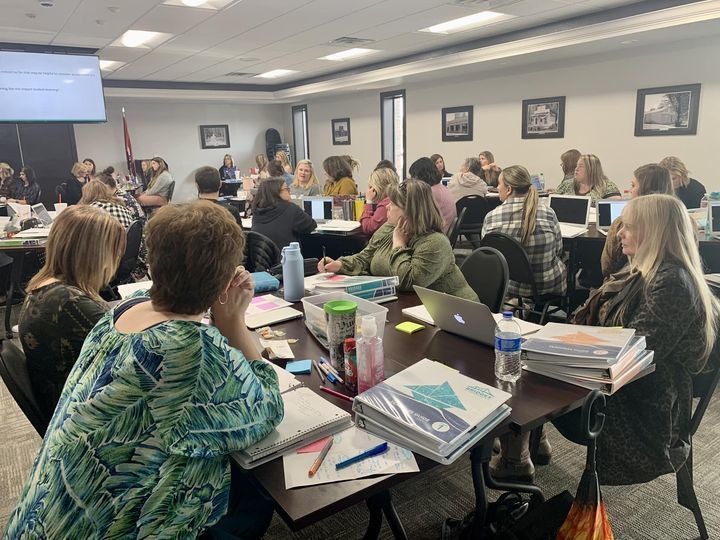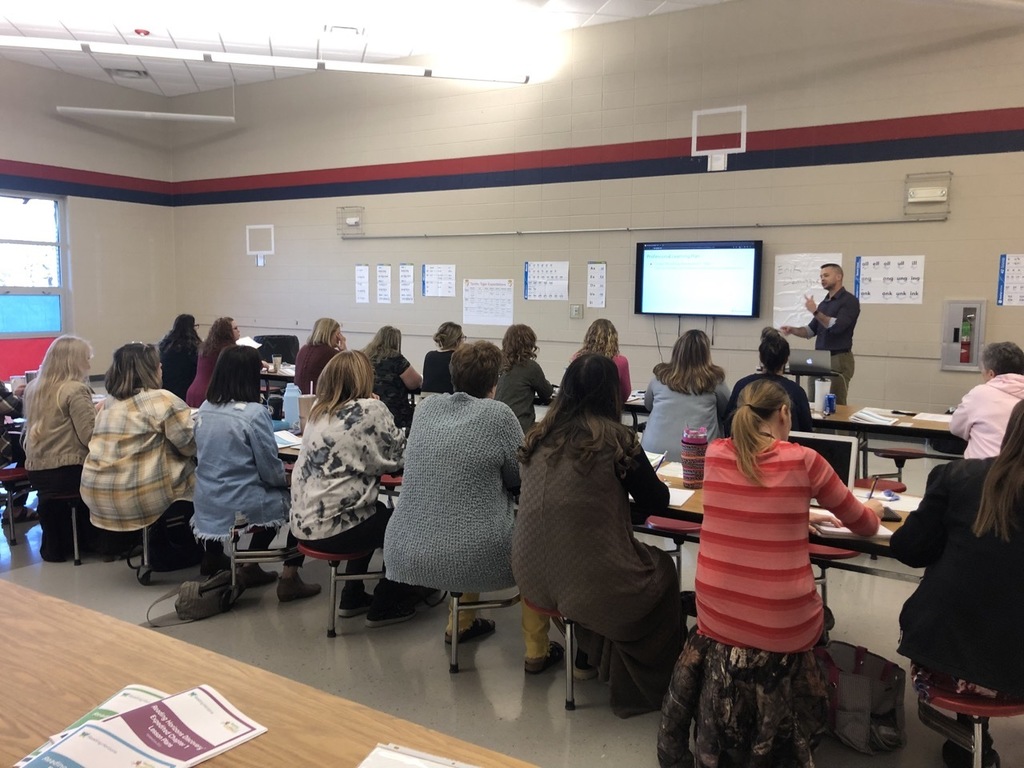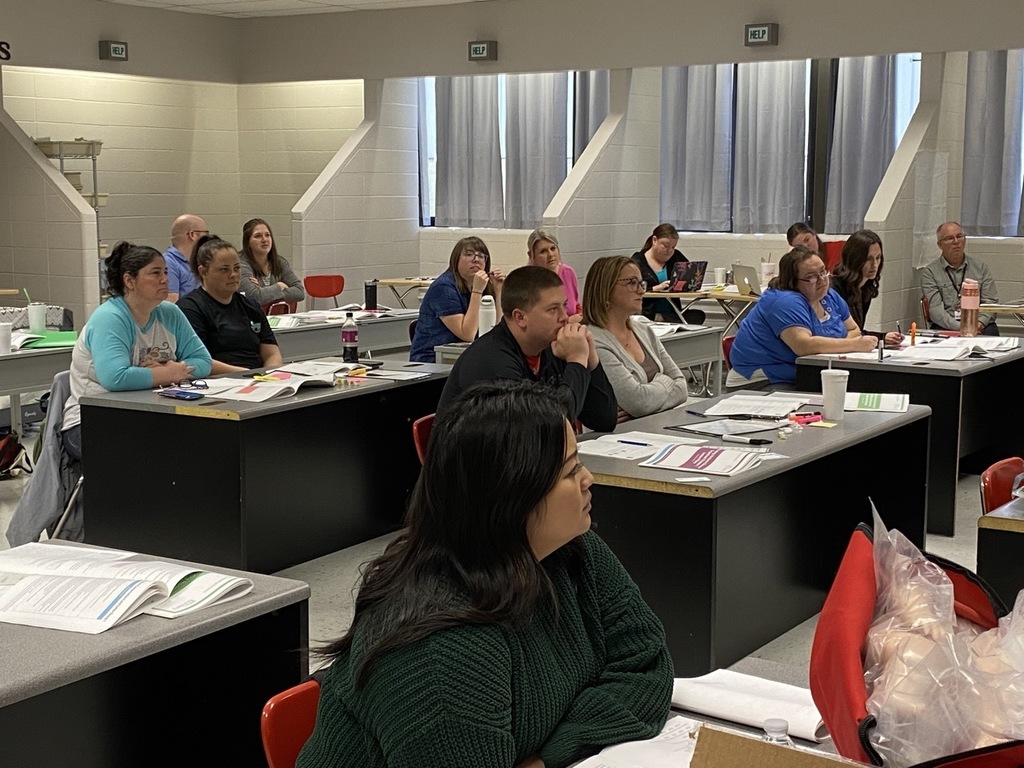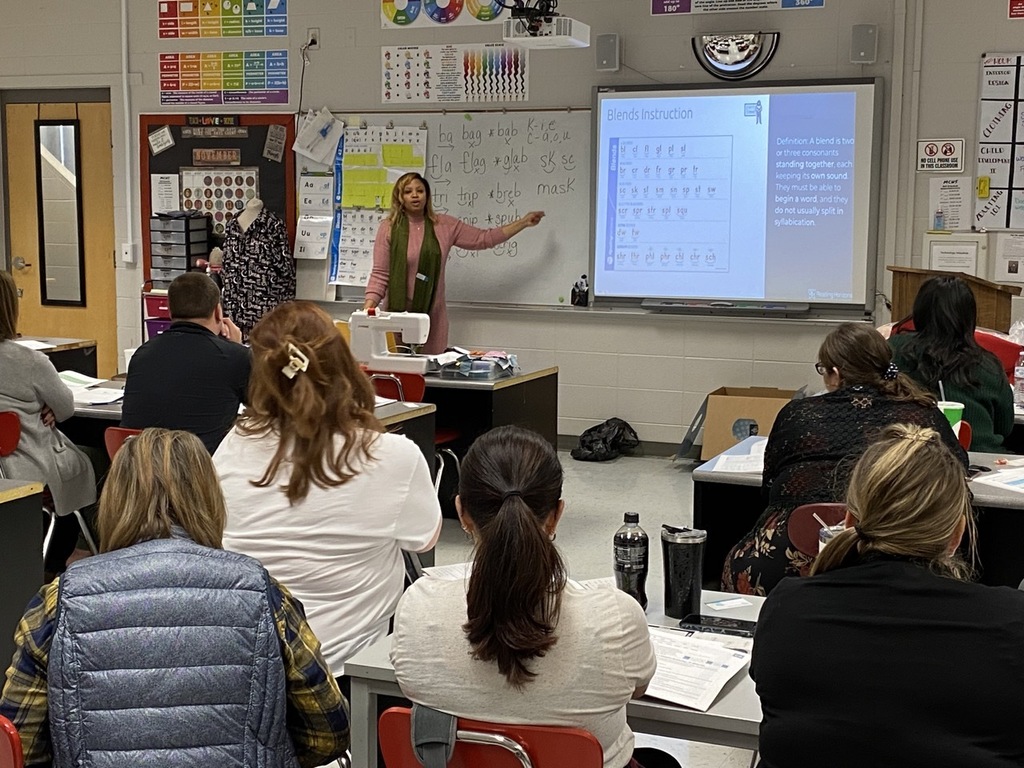 As you're planning your first week of the new year, remember: ➡️ All McDonald County School students return to class on Wednesday, January 4 ➡️ Teachers and staff return Monday, January 2, and Tuesday, January 3, for professional development training. Hope everyone's had a great break and looking forward to seeing you all back in class!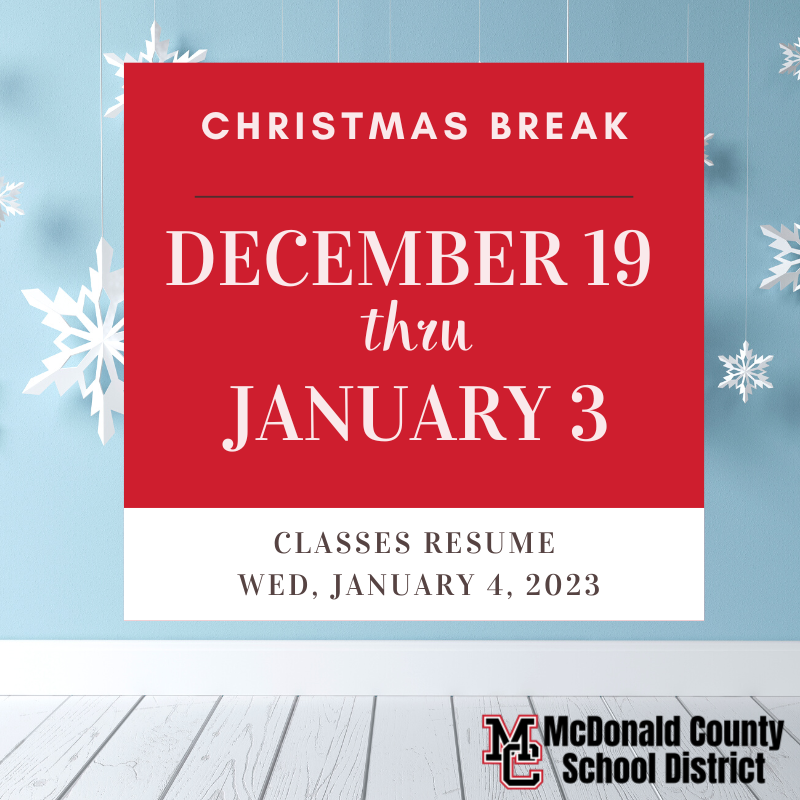 🏅 A great honor for a group of legendary McDonald County athletes. The 1980-1983 Lady Mustang Basketball teams 🏀 along with Coach Jerry Davis are now members of the Missouri Sports Hall of Fame! Several former players and Coach Davis received the honor at an awards ceremony in Springfield. 🏆 Those teams achieved great success on the court with two state championships in 1981 and 1983, a state runner-up finish in 1980, a 29-1 record in 1981, and a 31-1 record in 1983. ⛹️‍♀️ Memorabilia and information about the team will be on permanent display at the Missouri Sports Hall of Fame building in Springfield. ⭐ Forever remembering our outstanding student-athletes. Just another way McDonald County Schools are making a difference in every child, every day, whatever it takes! ❤️ 🖤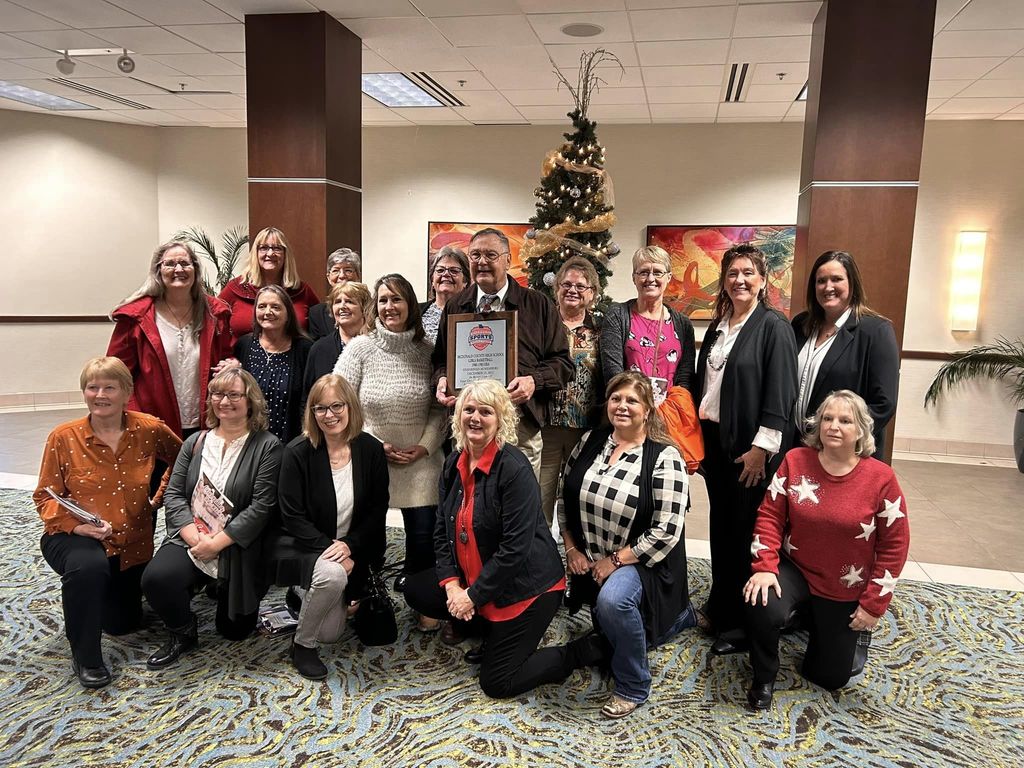 🏀 "Courting" the best this week in McDonald County! The Lady Mustang Classic Basketball Tournament tips off today! ⛹️‍♀️ Eight teams from across NW Arkansas and SW Missouri square off to see who takes home the one-of-a-kind trophy designed and made by our Ag students! 🏆 🗓 Tournament starts Monday, December 12 ⏰ First game tips off @ 3:30 pm 📍 McDonald County High School. 100 Mustang Ln, Anderson, MO 🏀 Come out for some great basketball! See pics for the Lady Mustangs bracket. Boys tournament starts Thursday, December 15. 👀 Hope to see you there! #WeAreMacCounty #MustangClassicBasketballTournament #Basketball #McDonaldCountyAthletics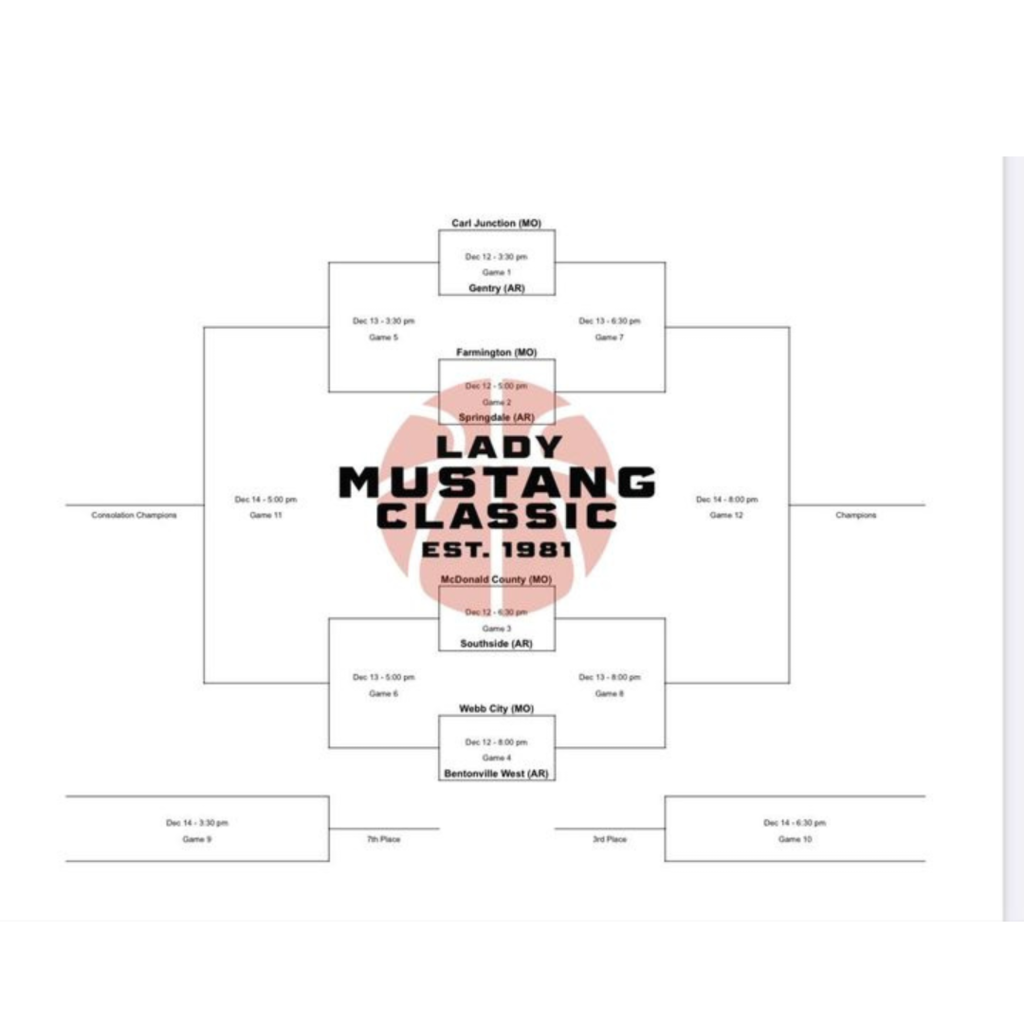 🦃 Happy Thanksgiving! 🍂 We are grateful for you and what you do to help McDonald County Schools make a difference in every child, every day, whatever it takes! ❤️🖤 #happythanksgiving2022 #WeAreMacCounty #thankfulforyou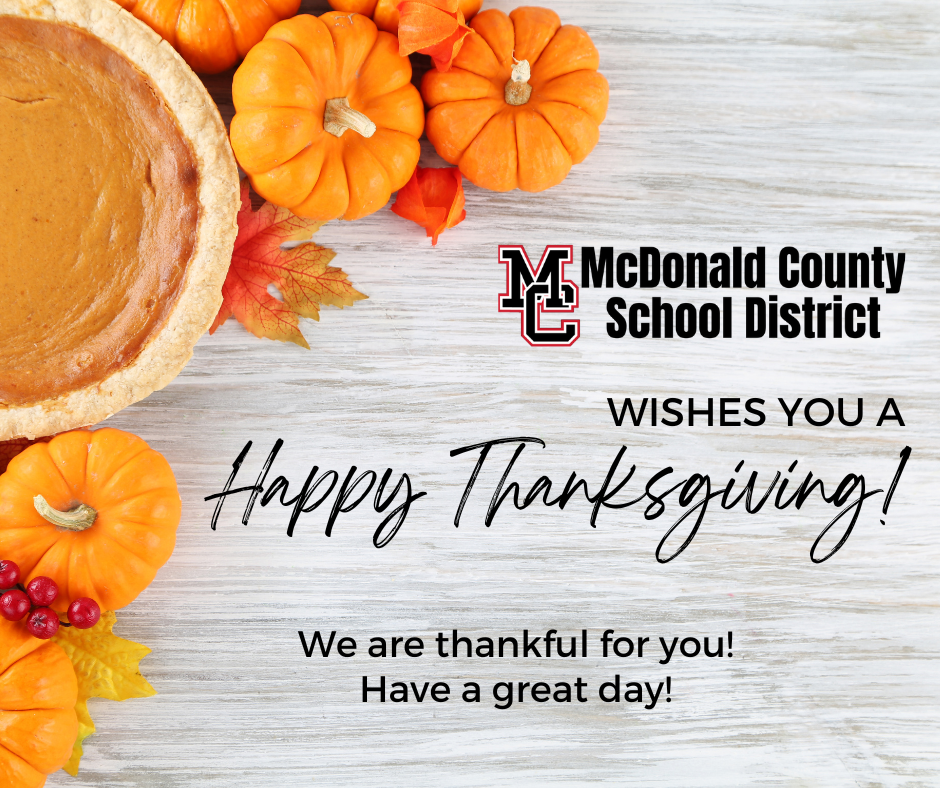 👏 We want to say how much we appreciate our substitute teachers on this National Substitute Educators Day! 🙌 ➡️ They fill in when our teachers can't be here and oftentimes help out in a pinch! 👩‍🏫 If you see a substitute teacher today, tell them thanks for helping McDonald County Schools make a difference in every child, every day, whatever it takes! ❤️ 🖤#SubstituteEducatorsDay #ThankfulForYou #WeAreMacCounty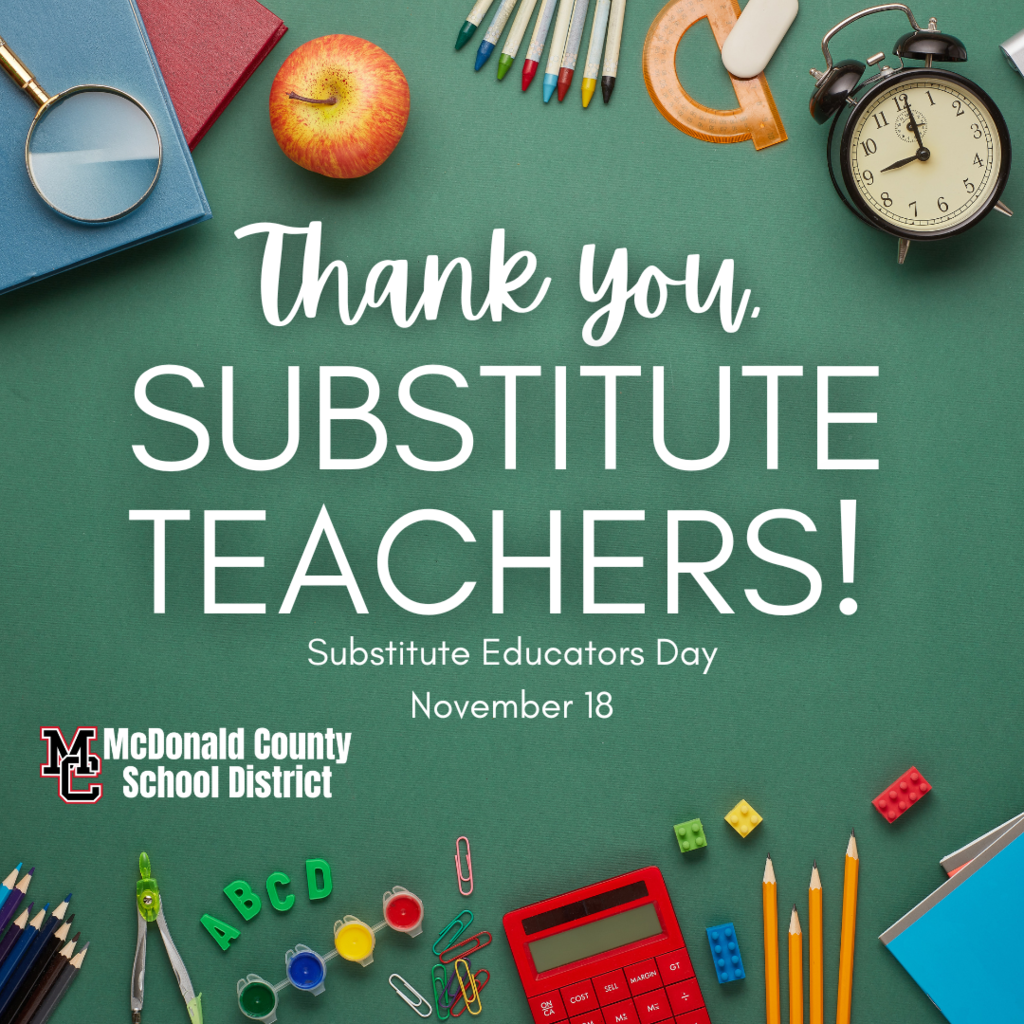 🚨 Wanted! 🫵 Your input! The Board of Education is seeking your feedback in selecting the next superintendent for the McDonald County School District. 🍎 It's an online survey which lists leadership qualities of a superintendent. ✍️ You can indicate the most desired leadership qualities you would like the new superintendent to have for our district. The results of this survey 📝 will be used by the board and consultants in seeking and screening applicants as well as for the development of the interview content. You have until Friday, November 25 at 5 pm to give your input. Click the link below to access the survey and thank you for your input! ⬇️
https://msbanet.az1.qualtrics.com/jfe/form/SV_0P3l8PnuoToR4pw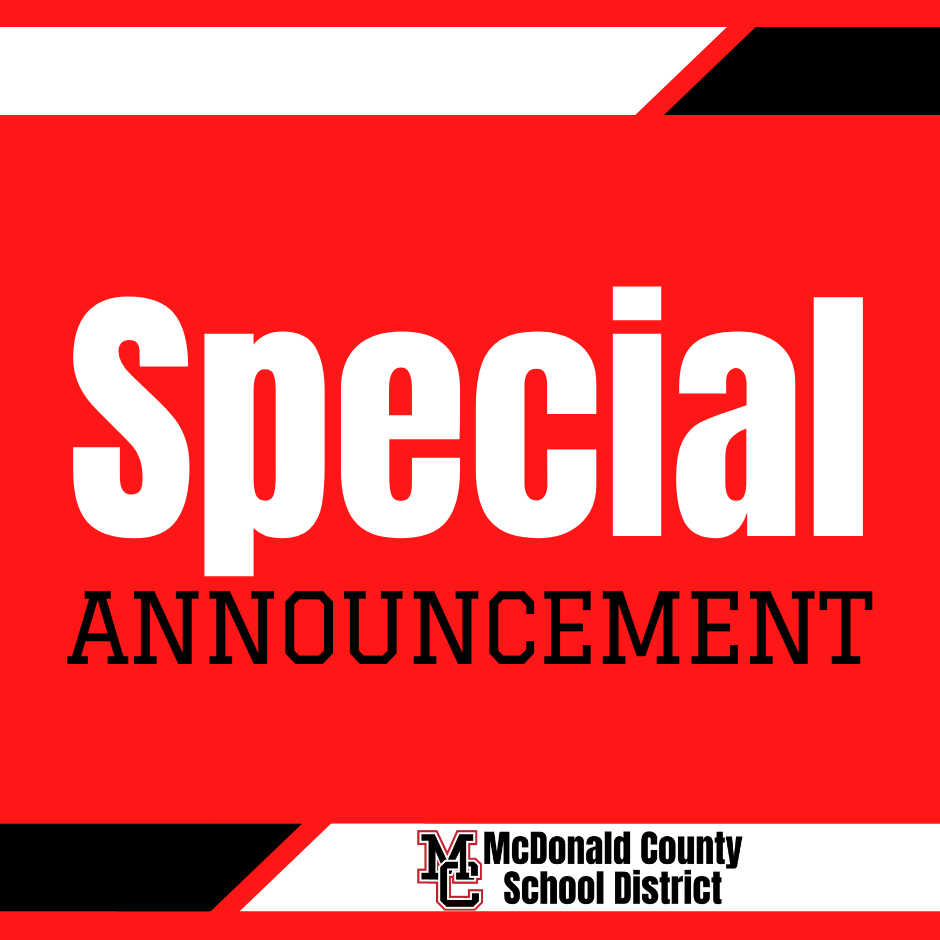 🪖 We're gearing up for Veterans Day, Friday, November 11. 🇺🇲 If you're a veteran, you're invited 🫵 to any of the celebrations being held across the McDonald County School District. 👀 See the attached graphic for a listing of celebrations, schools, and times.