Graduation 2020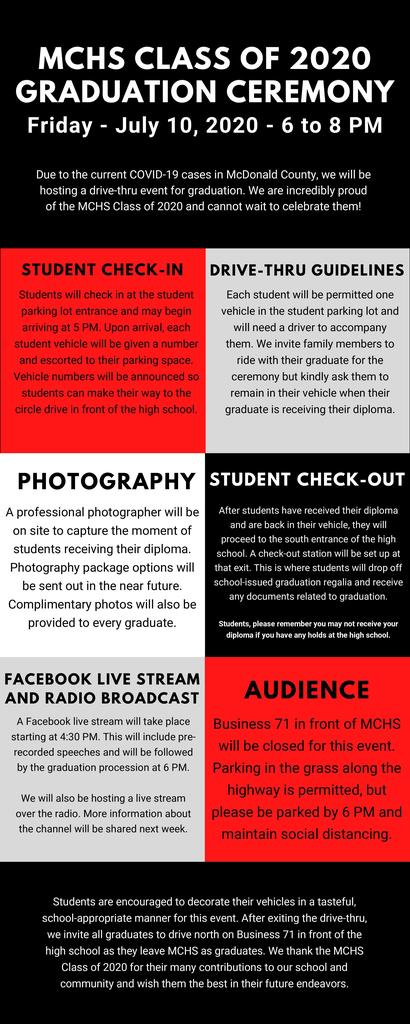 We are excited to announce our new website! We hope this makes it easier for the community to stay up-to-date on what's happening at McDonald County School District!

Believe It or Not! We get to go Back to School! Summer school begins virtually on July 6, 2020. Then, we will hold on-campus, live, and in-person Summer School beginning July 13, 2020. The summer session will run through August 5, 2020. Here's even more good news-Complete summer school and you can earn $100! In addition daily prizes will be awarded. Register now using this link or pick up a paper form at your school!
https://www.surveymonkey.com/r/MUSTANGSSJ20
. All buildings will hosts summer school this year! Bussing is still available! Sign up today!