Picture Retakes next week!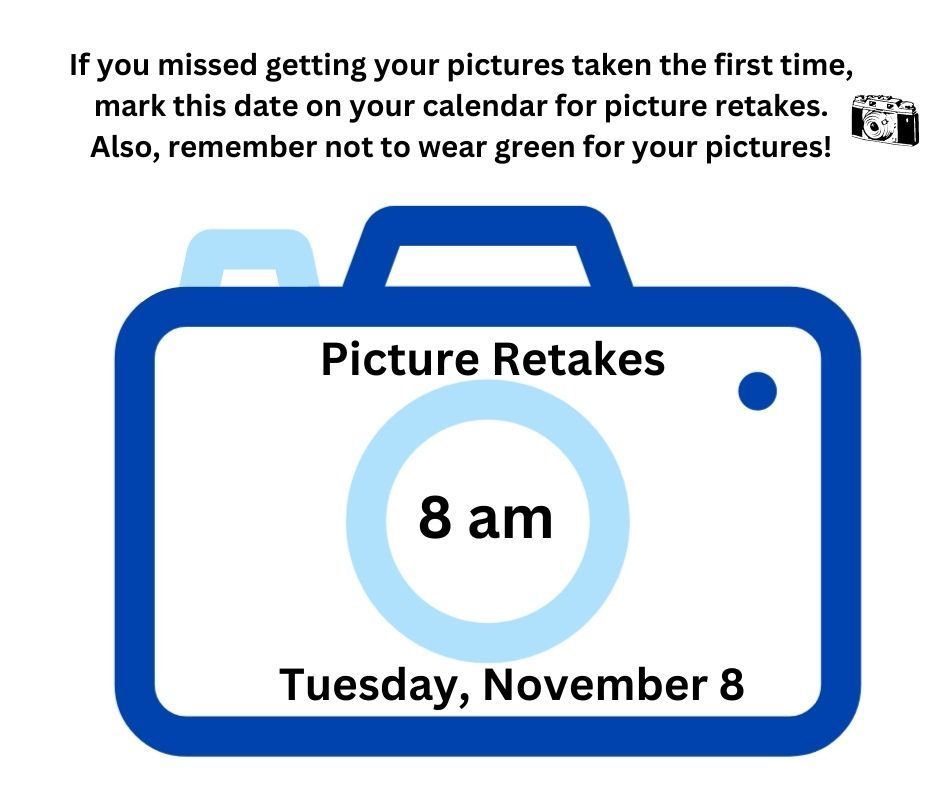 Upcoming Dates
5th Grade attended the Crystal Bridges Museum of American Art in Bentonville, AR. The students were able to see an original copy of the Constitution of the U.S. and the Articles of Confederation, as well as other famous Documents.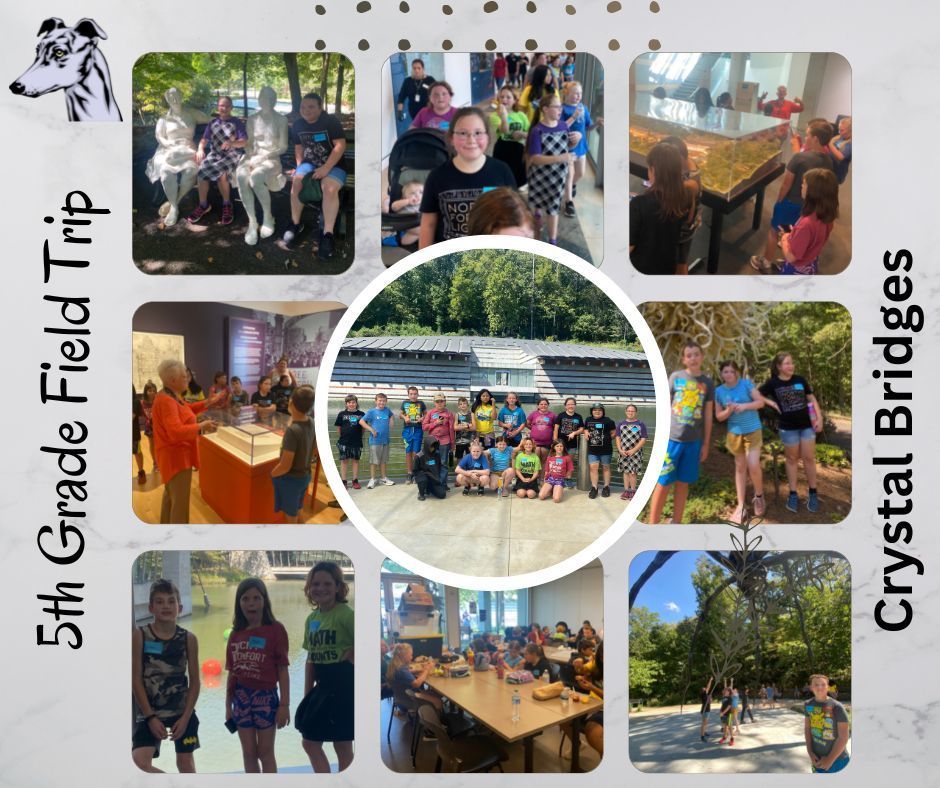 Come and join your grandchildren for lunch to help us celebrate Grandparent's Day!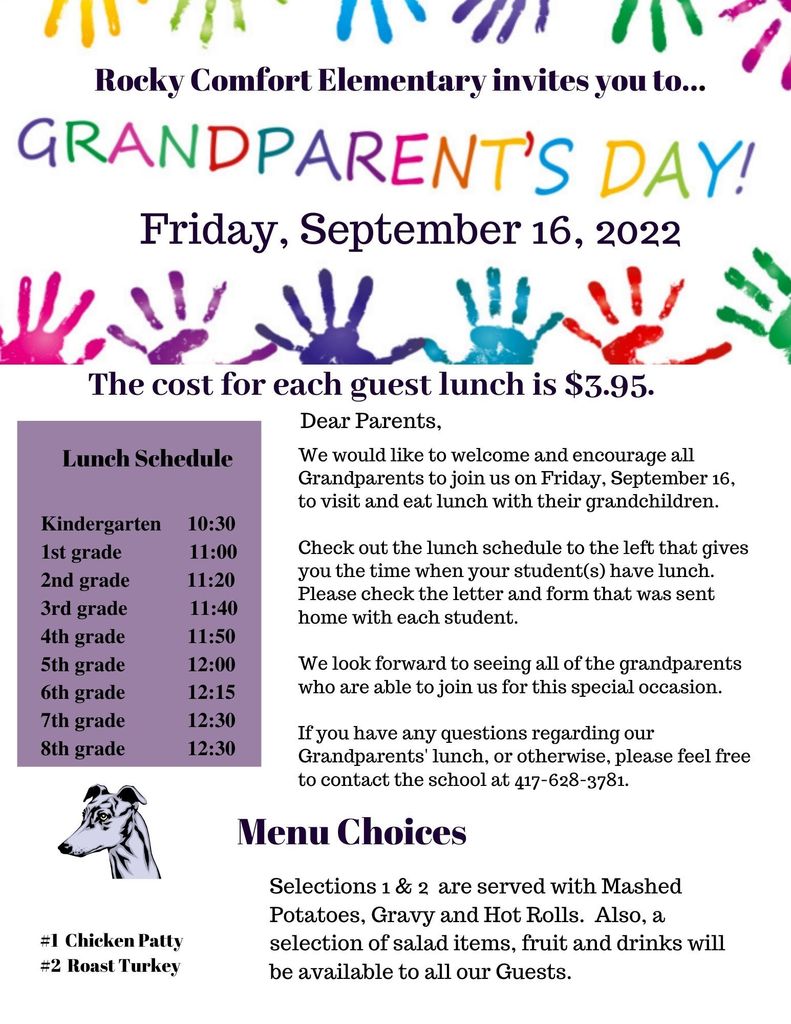 Coming Soon! Picture Day!
Clinic info: MC Pom is excited to have you join us for our 2022 fall youth clinic! Open to all students PreK-8th grade We would love to have you at our youth dance clinic and game night performance! At our clinic dancers will learn a fun routine to be performed at halftime of the September 30th Mustang varsity football game. This years theme is "get your groove on" all the dances will be 60s/70s themed! $30 per dancer is due at the day of the clinic, this includes a t-shirt with the theme! When: Saturday, September 24th 9:00am-12:00pm Participants need to start arriving to check in at 8:30am Parents may watch the final routine rehearsal at 11:45am Location: McDonald County High School, Big Gym Performance information will be emailed out the day of the clinic to those that participate! You must attend the full clinic to perform at the game! Thank you so much for supporting our team! Please email
elegrand@mcdonaldr1.net
with any additional questions Link to register:
https://forms.gle/Cn7954ZKGt8syfQc7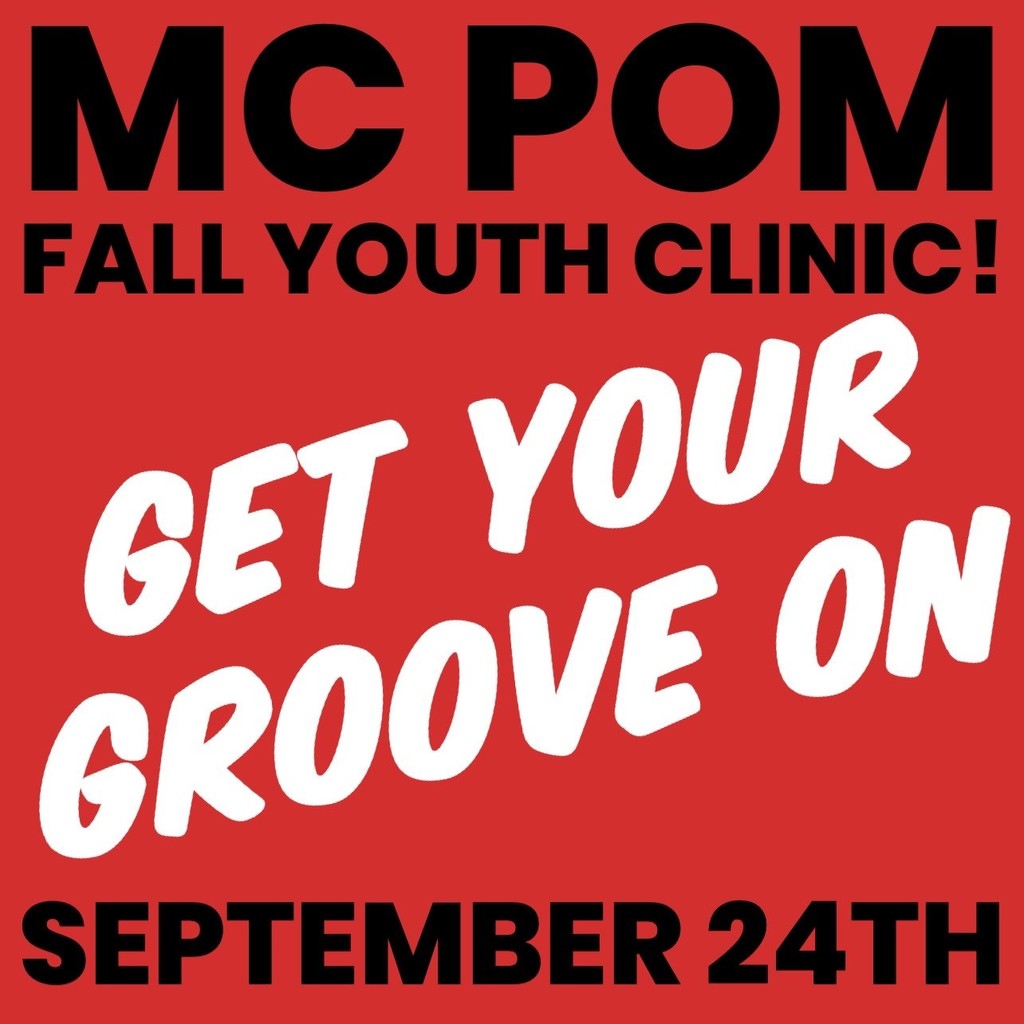 School Supply List for the 2022-2023 school year!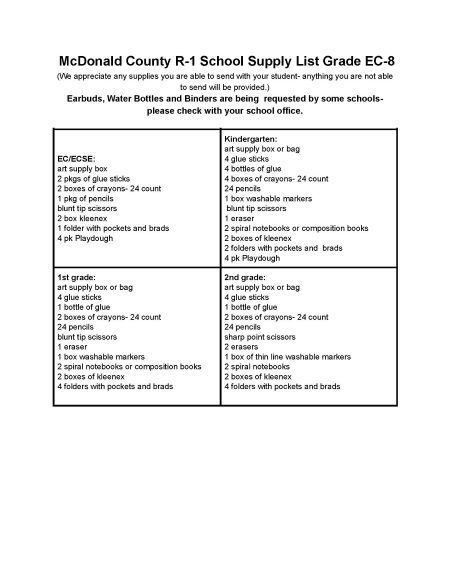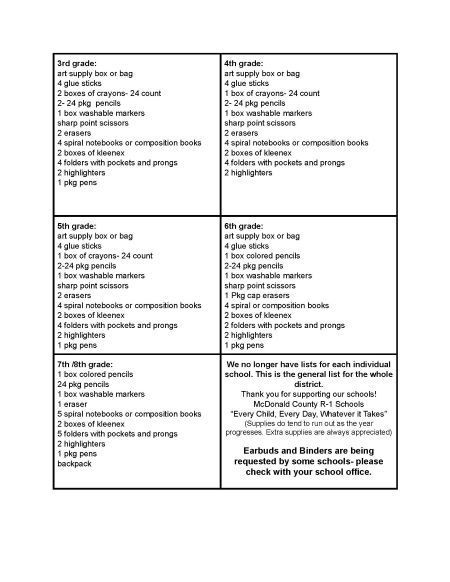 Last Day of School is Friday, May 27th.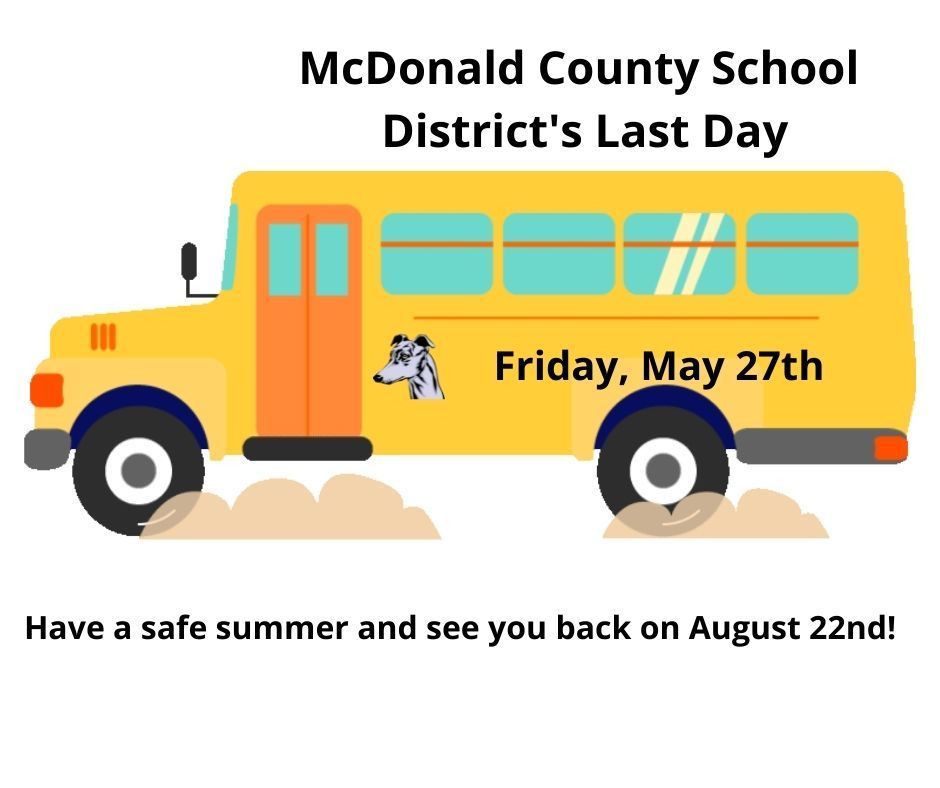 Field Day Coming up!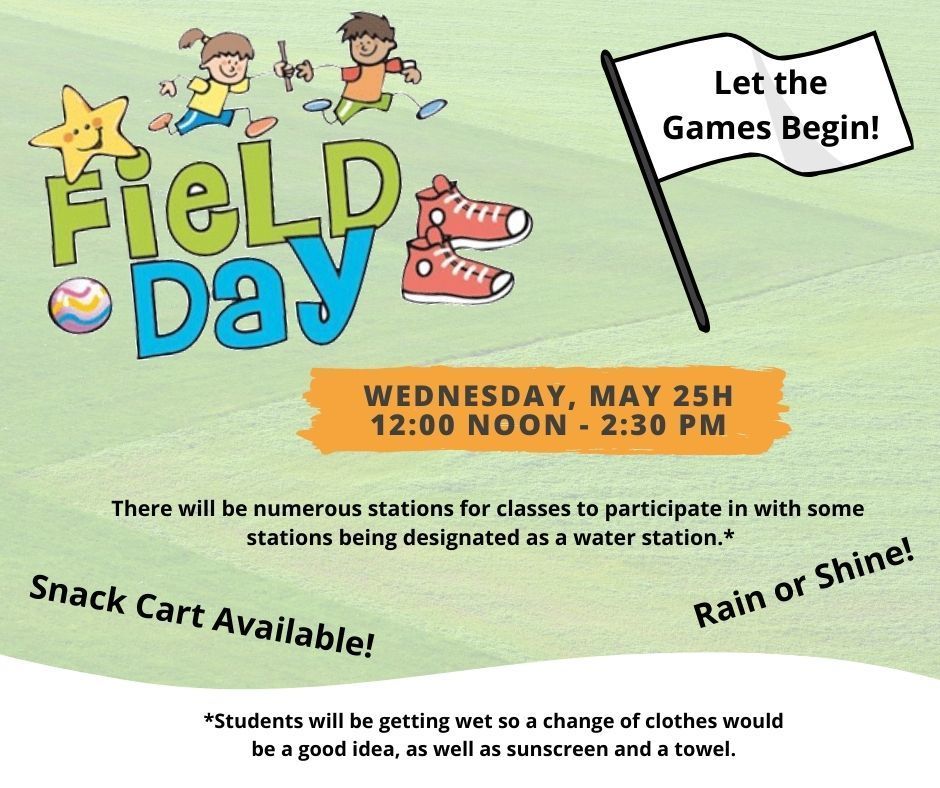 8th Grade Promotion will be held on Tuesday, May 24th at 6:30 pm!
Come to Fine Arts Night and check out the amazing talent that we have here at Rocky. We also have plants available for purchase that night if you didn't get all that you needed for this spring!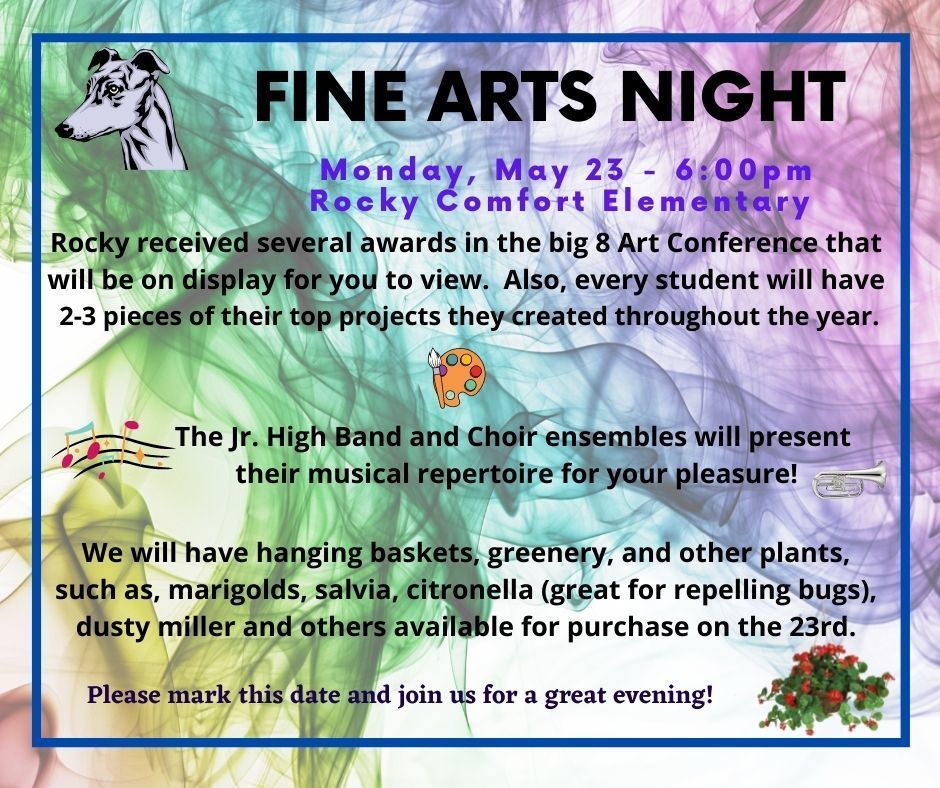 Morning with Mom will be Friday, May 6th. Please let us know if you plan on coming so we know how many to plan for.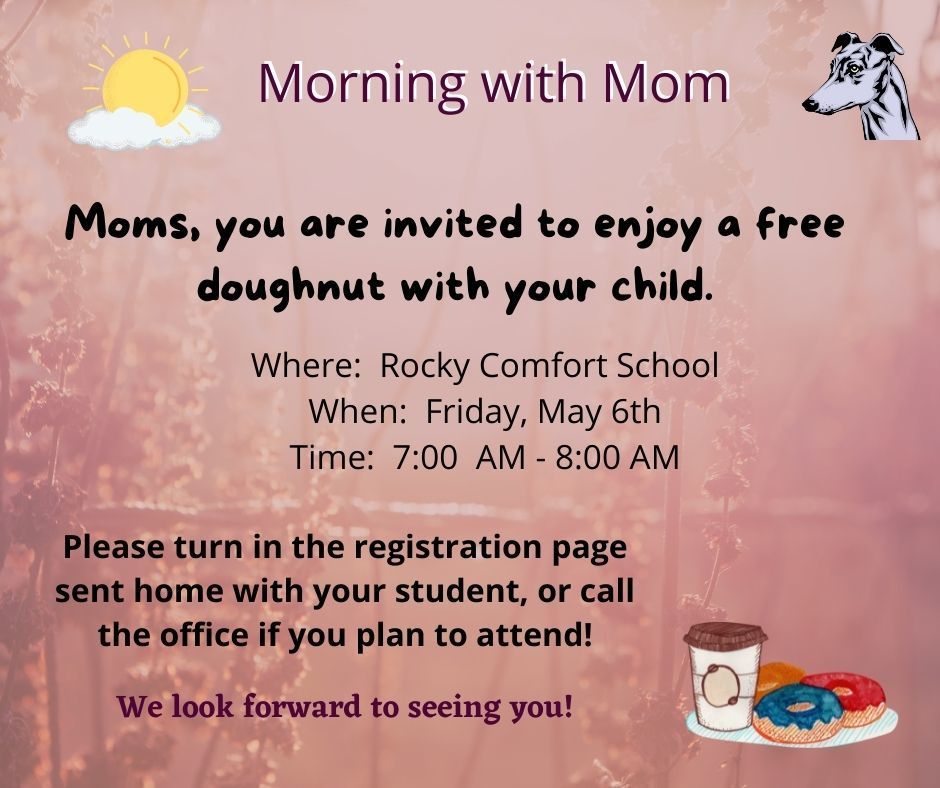 Check out these ongoing events at the Rocky School. Do not hesitate to come and get your plants for your spring and summer planting. The baskets and vegetable plants are gorgeous.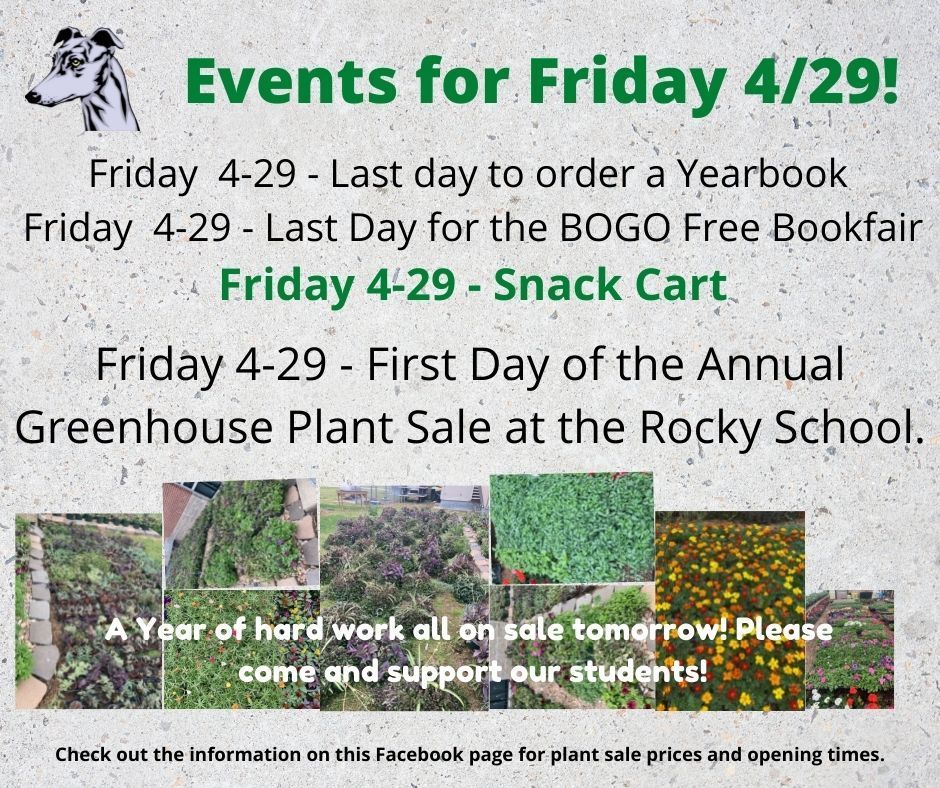 Upcoming Dates for the Rocky Greyhounds!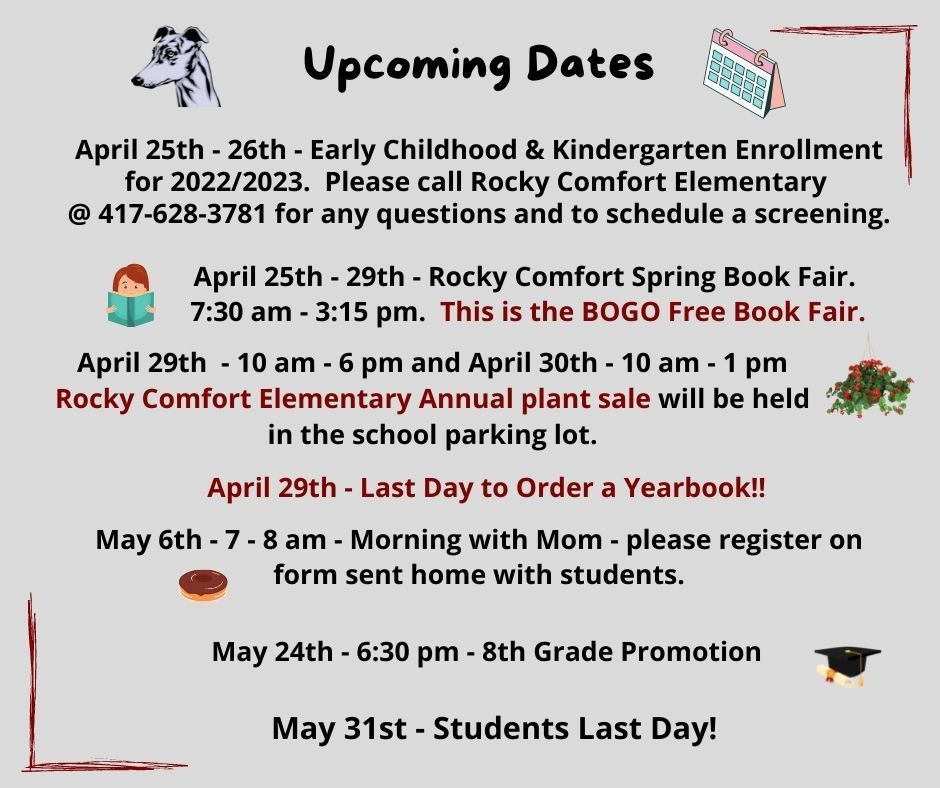 This is the book fair our students wait for all year long. Buy One Get One Free! Plan to stop by and stock up on some books for their summer reading.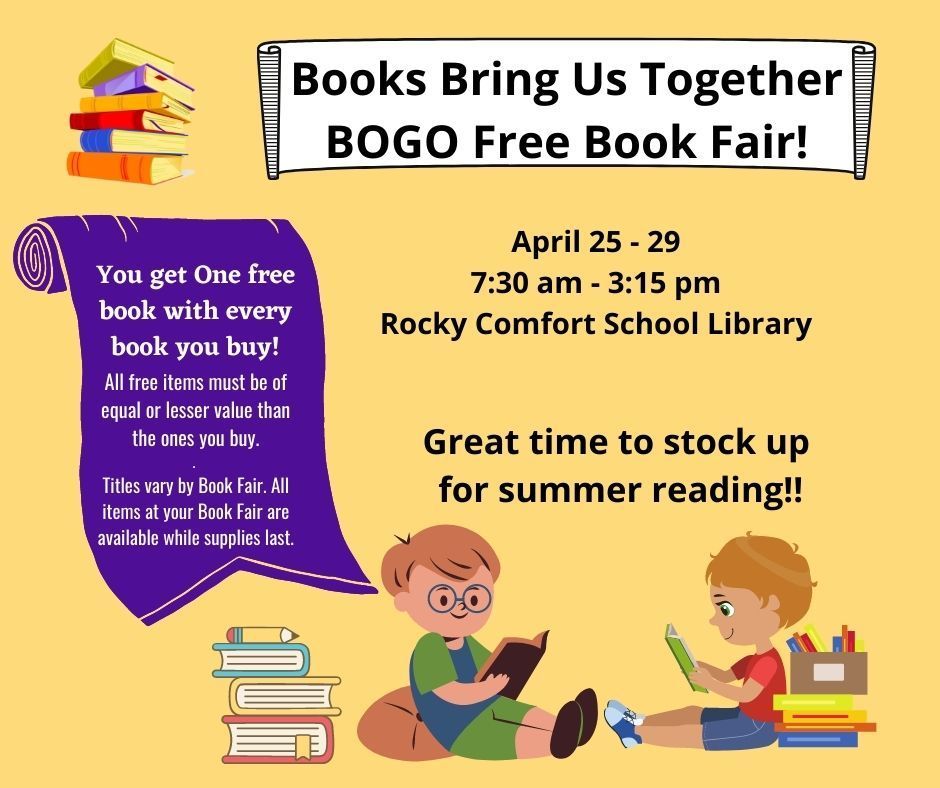 Please mark your calendar to attend the Annual Rocky Comfort Greenhouse Sale. The plant sale is very popular with our community as people purchase multiple plants and hanging baskets produced by our very own Ag Class.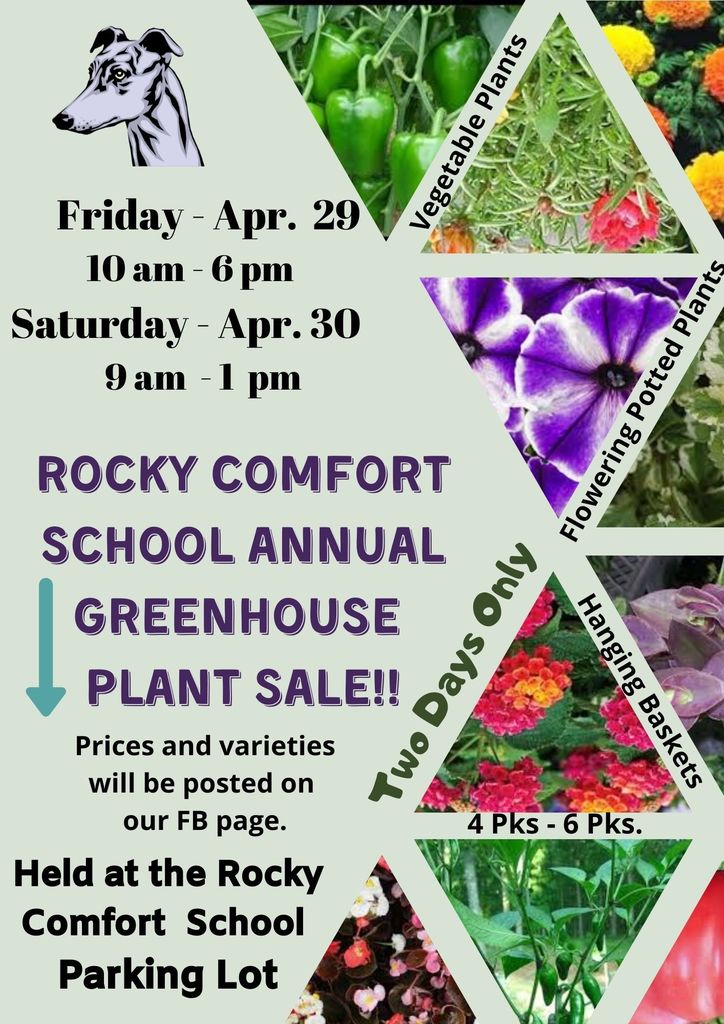 Mark your calendar for all the upcoming events at Rocky Comfort School!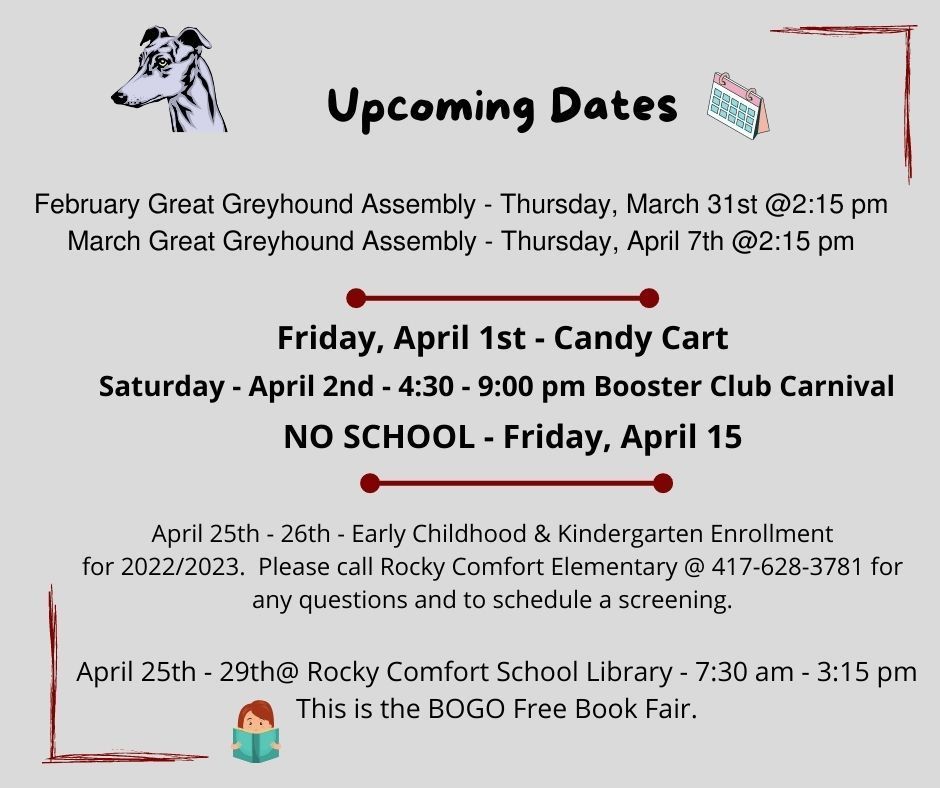 How do you get 10,000 plant plugs potted in less than two hours? Just ask the Rocky Comfort students how to get that done. They were very busy this morning getting these plants prepared for the Annual Rocky Comfort Greenhouse sale. These beauties will all be available at the greenhouse sale to be hosted on April 29th and 30th. Please mark these dates on your calendar and watch for more information soon!
McDonald County School District has Canceled school for Friday, February 25 due to dangerous road conditions.