Hello Redbird Families! Here is our Attendance Incentive activities for each month for the 2022-2023 school year as well as our Attendance Policies.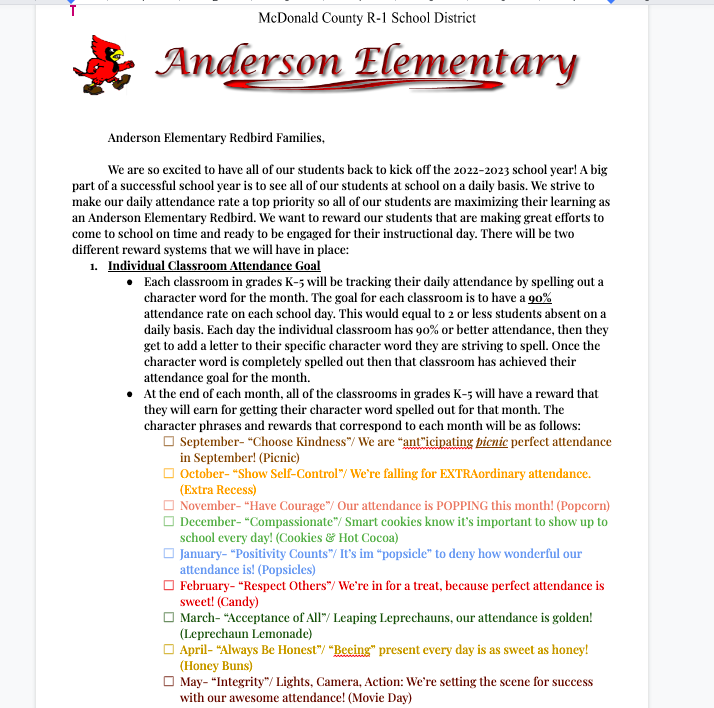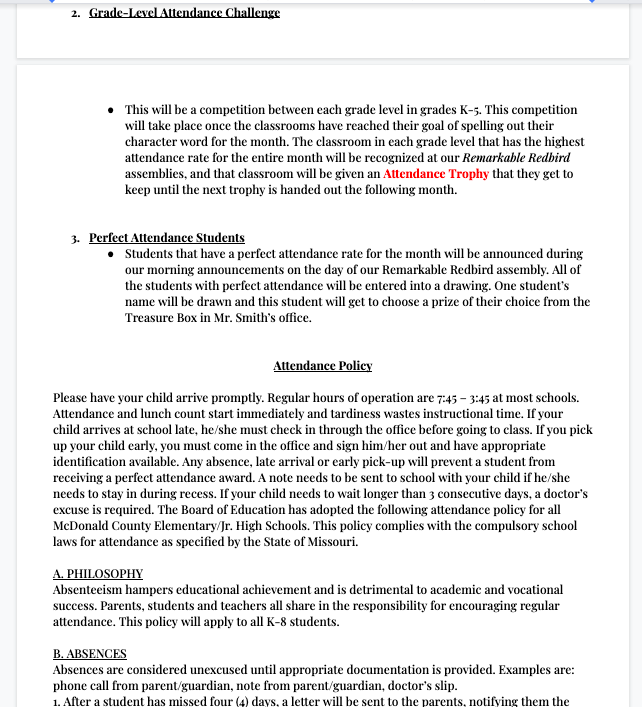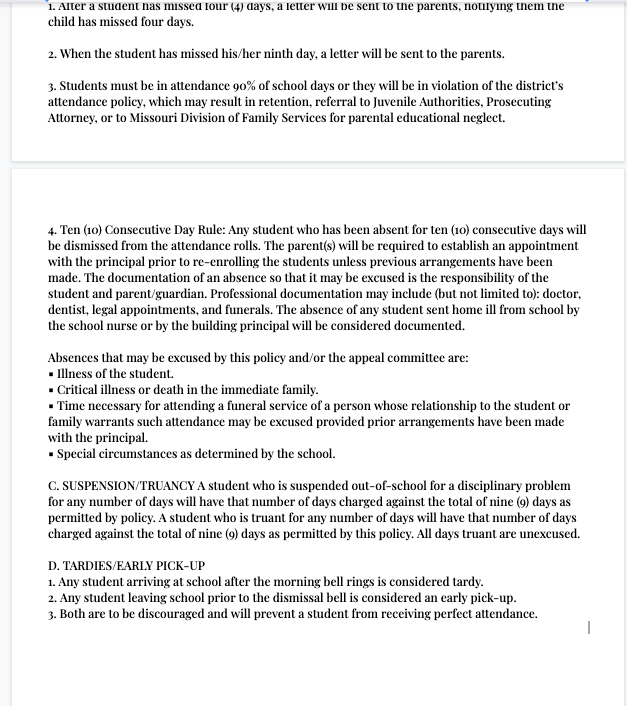 Hello AES Families - It's that time of year again! We are beginning to plan for the 22-23 school year and want your feedback. Please take a few minutes to fill out this survey so we can provide the best education possible for your students!
https://forms.gle/LmmnwbGHPB85MFhk6
To kick off Read Across America Week next week write down any books that you or your student reads and the student's name (first and last) on a slip of paper to be put into a raffle for book tokens for a book out of the book vending machine.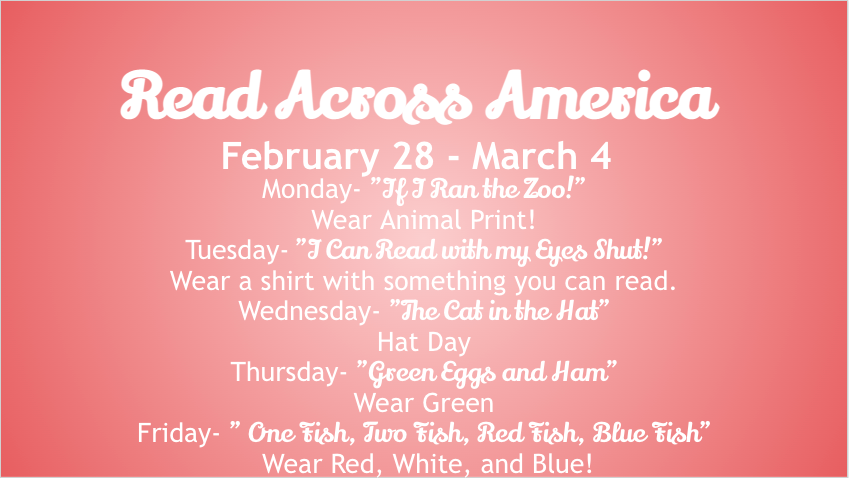 Let's have a TWOS DAY Celebration! 🎉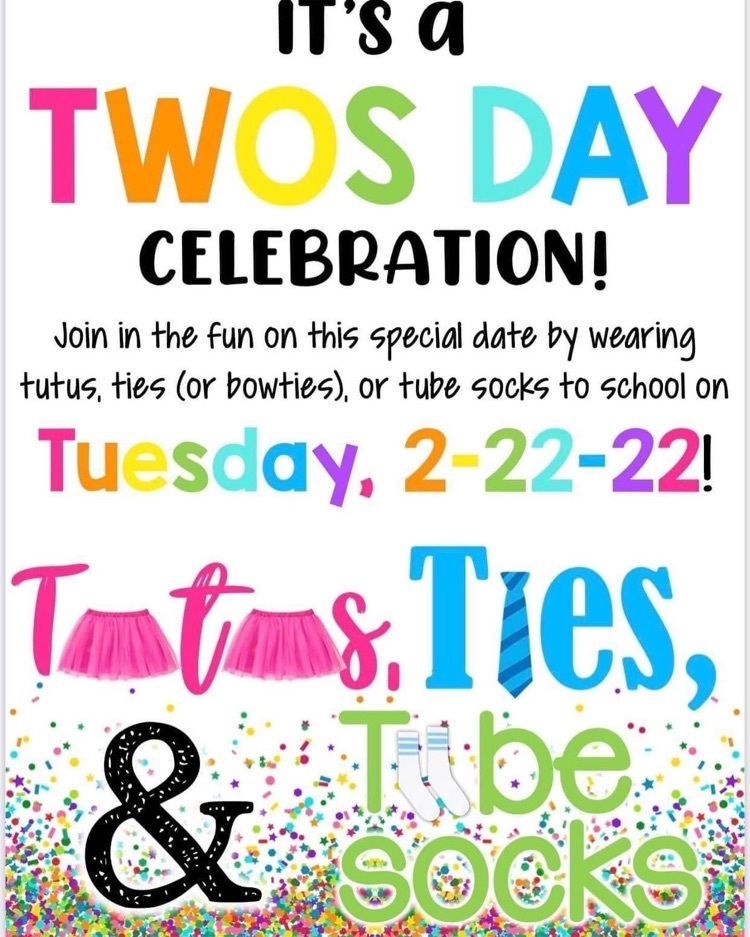 January Remarkable Redbirds at AES!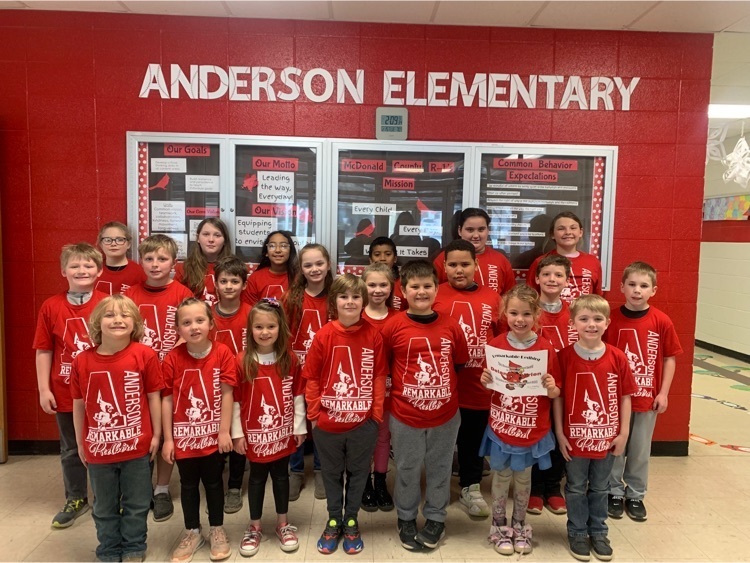 February Events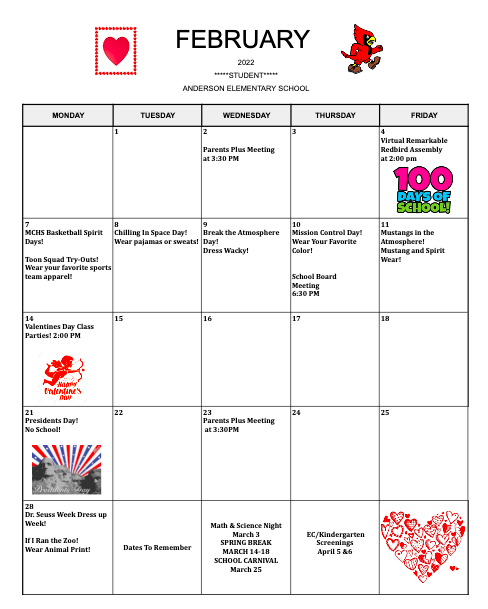 Next week we will be reading "A Bad Case of Stripes" as our 1Book1School. We have some fun activities planned for the students and some dress up days that go along with the story!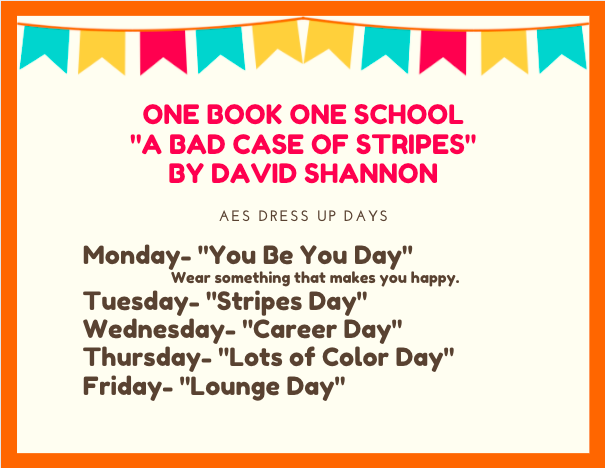 Due to a rising number of our staff and students being out of school because of sickness, the McDonald County School District will not be in session on Friday, January 14. This will be an AMI (virtual learning) day for students. They will have instructions on how to access the online learning platforms from their teachers. We are considering this a wellness day, and our custodial staff will be on-site cleaning and sanitizing the buildings across the district. We appreciate your understanding of this situation. Since school will be out on Monday, January 17 for Martin Luther King Jr Day, students and staff will report back to school during regular times on Tuesday, January 18.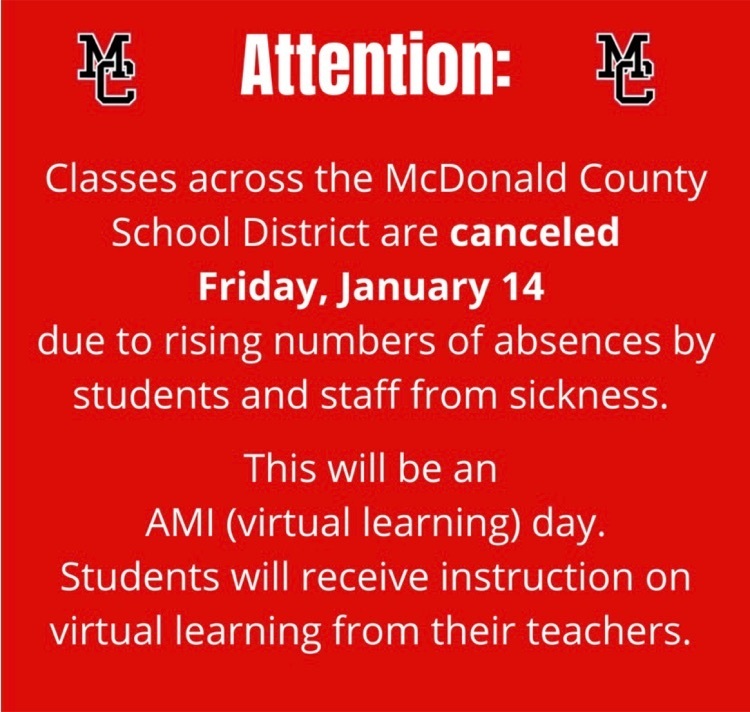 Congratulations to our December Remarkable Redbirds!